Continuous Cast Copper Wire Rod – Aurubis ROD and RheinROD
Aurubis ROD | RheinROD is a cast and rolled oxygen-bearing copper wire rod from Aurubis. With its extremely high electrical conductivity, Aurubis ROD ensures the highest possible efficiency in converting and transmitting electrical energy and signals. Other excellent features such as outstanding drawability, uniform recrystallization behavior and excellent surfaces make our wire rod ideally suited for use in demanding processing methods and applications. The basis of these characteristic features of Aurubis ROD | RheinROD is not only its high chemical purity – a result of using cathodes that clearly exceed the LME Grade A quality standard – but also the state-of-the-art production technology at our four ROD plants.
Basis for sophisticated applications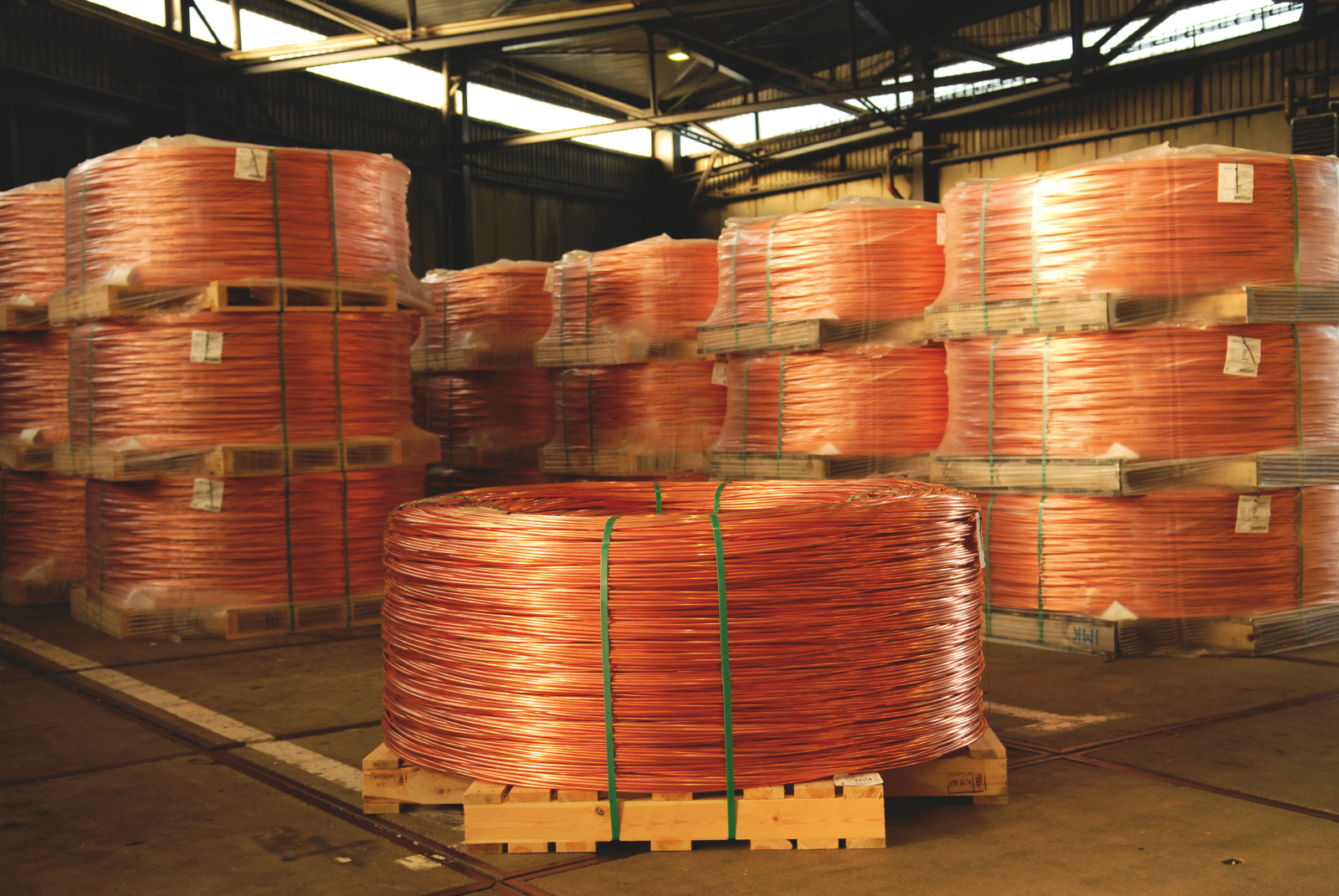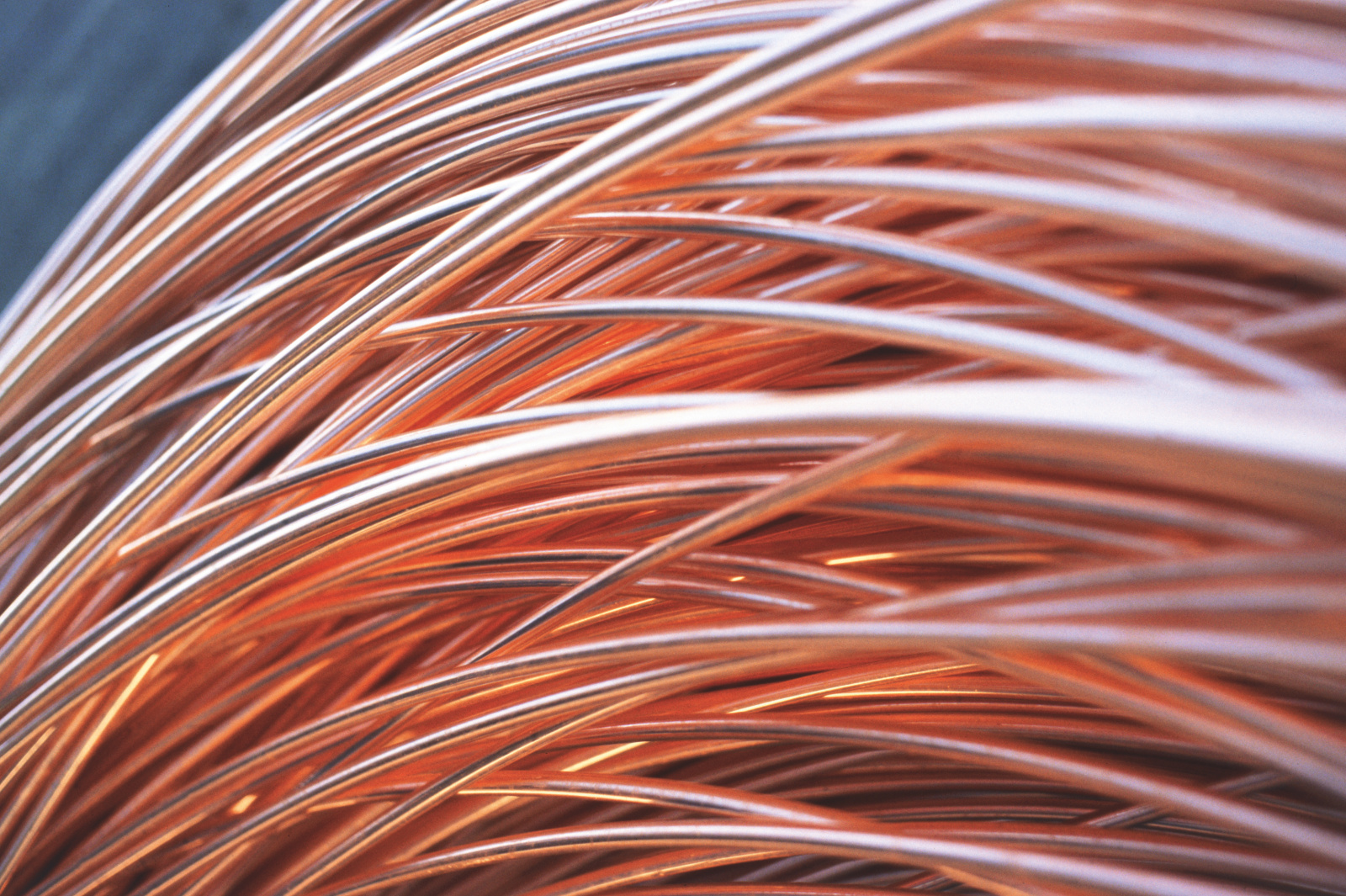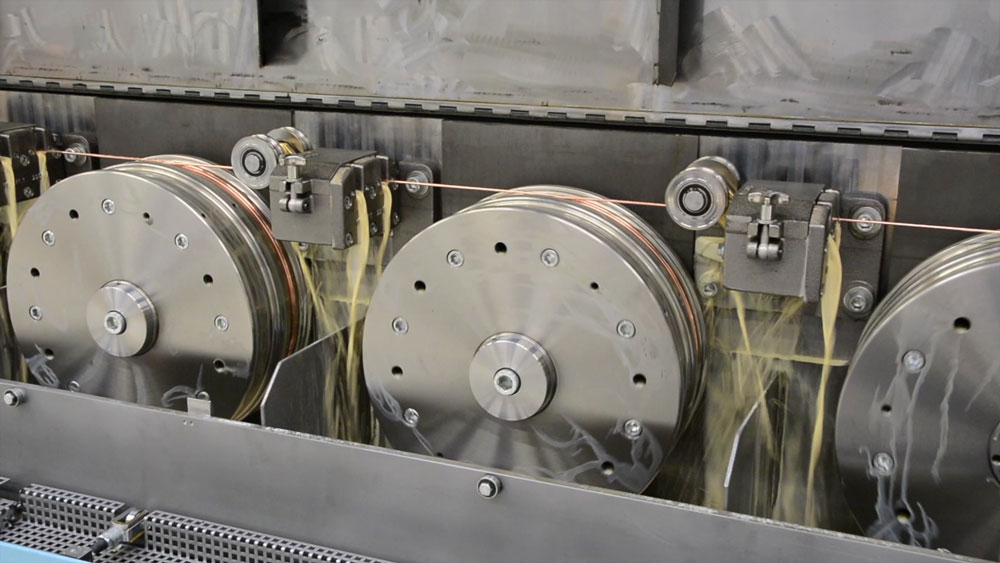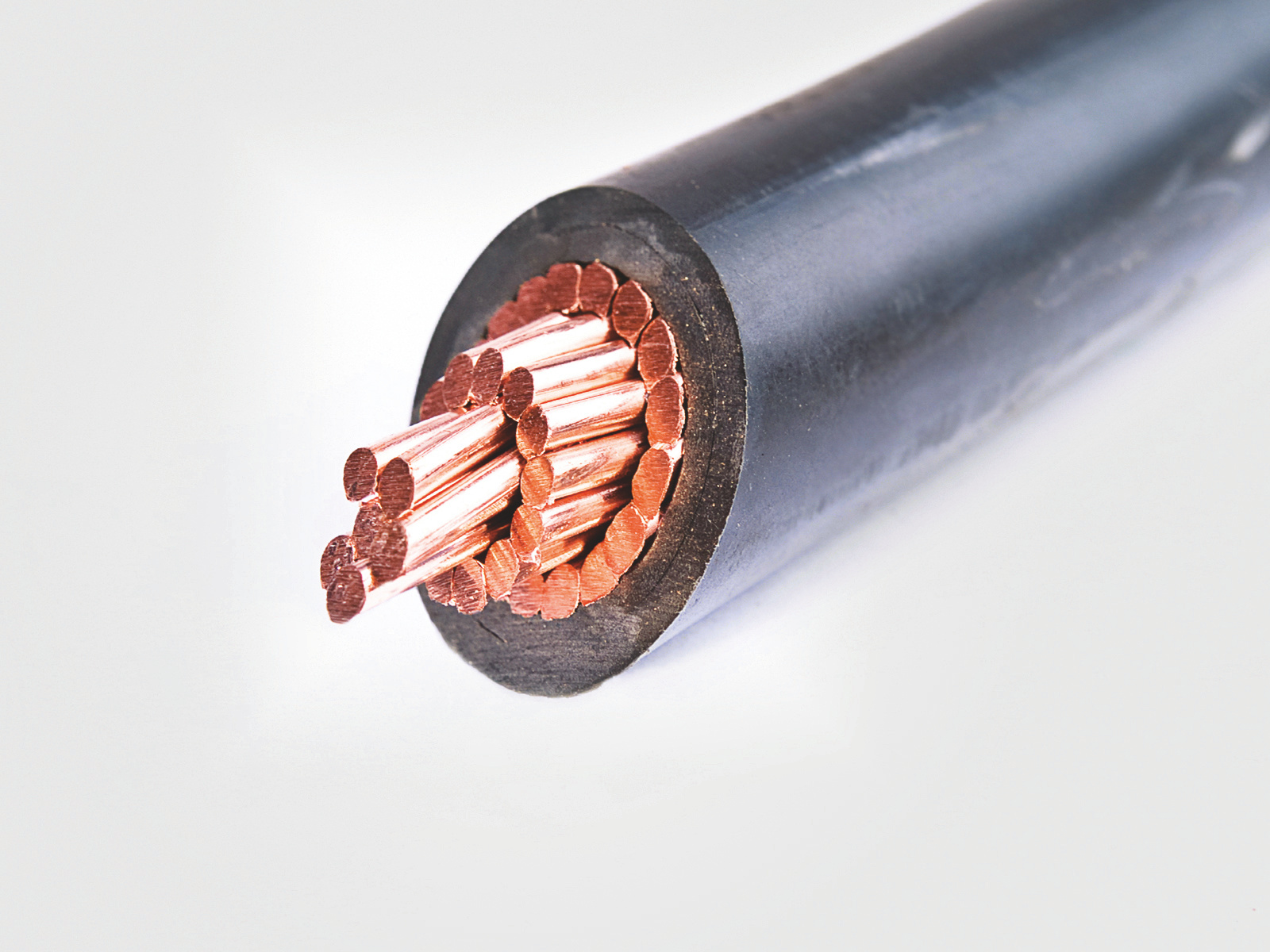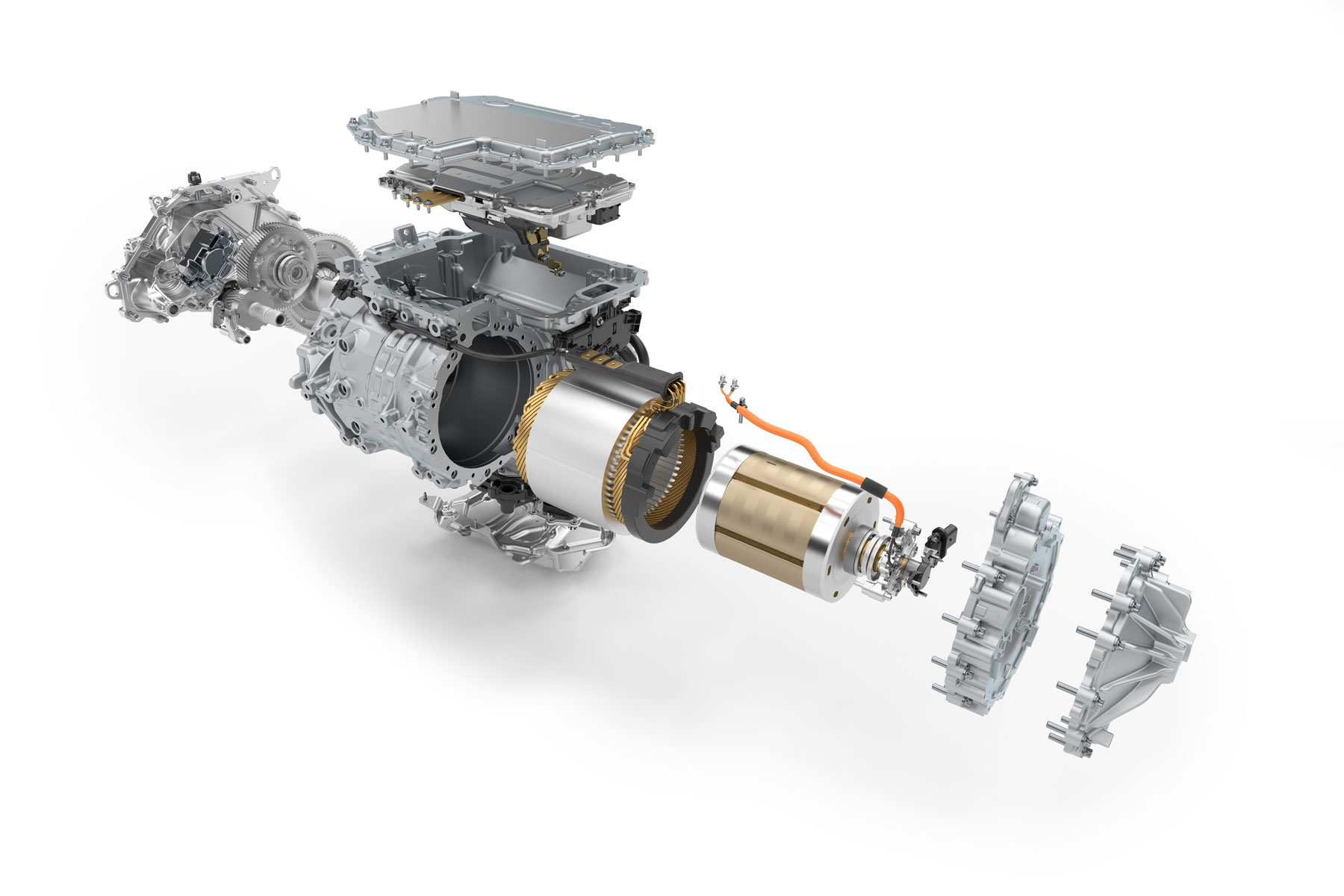 Almost every copper wire – and thus almost every cable or enameled wire – starts out as wire rod, making it the most common copper intermediate in the world. About 75 % of global copper cathode production is processed into continuous cast wire rod. Depending on their intended use, copper wires must meet varying requirements which must be considered when determining the quality of the wire rod. Aurubis supplies the right quality for each application, customer and intended use.
Aurubis ROD | RheinROD is the ideal starting product for further processing by drawing or rolling. The combination of outstanding conductivity and formability makes our ROD the perfect choice for copper wires in various types of cables for infrastructure and enameled copper wires in electrical engineering.
The excellent surface quality of our wire rod, mainly created by production at our four ROD plants, is a basic requirement for high temperature-resistant, error-free insulation systems. For this reason, our production and quality control specialists make surface quality a top priority.
---
---
Electrical conductivity in % IACS
Whether in electrical engineering, infrastructure, energy technology, automotive engineering or aviation, in nearly all applications, Aurubis ROD | RheinROD has gained an outstanding reputation in over five decades of production and refinement. Our wire rod is also used in many forward-looking sectors and technologies:
Electromobility
Aurubis ROD | RheinROD used in traction motors and on-board power supplies
Use in infrastructure for charging stations, in transformers and charging cables
Optimization of winding systems in the automotive industry, in transformers and generators
Ultra-thin insulating layers on flawless copper wire surfaces optimize power densities and reduce energy consumption in traction motors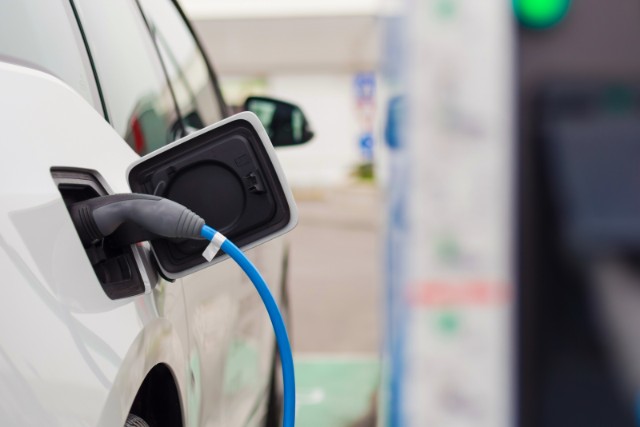 Renewable Energy
Efficient generation and distribution of CO2-free electrical energy with copper products by Aurubis
Superior conductivity and pared-down insulation systems enable high energy densities in wind turbine generators
Transportation to end-user markets through appropriate infrastructure (e.g. extra high voltage underground cables)
Generation of green energy and significant support of the European Green Deal
In addition to oxygen-bearing copper rod Cu-ETP1, our product portfolio also includes low-alloyed copper rod (CuAg and CuSn) based on oxygen with an interesting combination of high strength and good conductivity. Applications can be found in on-board vehicle power supplies, overhead contact lines and electrical engineering.
---
Oxygen-bearing copper wire rod
Designation: Cu-ETP1
Material number according to DIN EN: CW003A
Material number according to UNS: C11040
Oxygen content: 100 - 400 ppm
Electrical conductivity: > 101 % IACS
Copper content: 99.99 %
You can find additional information in the product brochure.
Silver alloyed copper wire rod
Designation: CuAg0.1 based on Cu-ETP1
Material number according to DIN EN: CW013A
Material number according to UNS: C11600
Silver content: up to 0.12 wt%
Electrical conductivity: > 100 % IACS
Copper content: remaining material
You can find additional information in the product brochure.
Tin alloyed copper wire rod
Designation: CuSn0.3 based on Cu-ETP1
Material number according to DIN EN: CW129C
Tin content: up to 0.3 wt%
Electrical conductivity: 100 % - 78 % IACS
Copper content: remaining material
You can find additional information in the product brochure.
---
Available rod diameters
| | | | |
| --- | --- | --- | --- |
| | Cu-ETP1 | CuAg0,1 | CuSn0,3 |
| 8 mm | ✓ | ✓ | ✓ |
| 10 mm | ✓ | | |
| 12,4 mm | ✓ | | |
| 13 mm | ✓ | | |
| 16 mm | ✓ | | |
| 20 mm | ✓ | ✓ | |
| 23,5 mm | ✓ | ✓ | |
Um das video zu sehen den QR code scannen
Multimetal supplier Aurubis produces high-quality metals as well as semi-finished and finished products at its plants and production facilities as it pursues its mission to become the world's most sustainable smelter network. We not only have an enormously high-quality approach to our own semi-finished and finished products; our focus on sustainability and the environment has been a daily incentive to us to continue improving for more than two decades. With our new label, Tomorrow Metals by Aurubis, we indicate that sustainability plays a role in all our activities. The four pillars of environmental protection, awareness of our carbon footprint, recycling and responsibility – for people as well as the supply chain – serve as guiding principles to help us achieve the goals we have set for ourselves. As a result, customers acquire products that are not only excellent quality but also sustainable and low-emission, as a basis for processing along the entire supply chain.
Recycling and production processes
Aurubis – a customer-oriented partner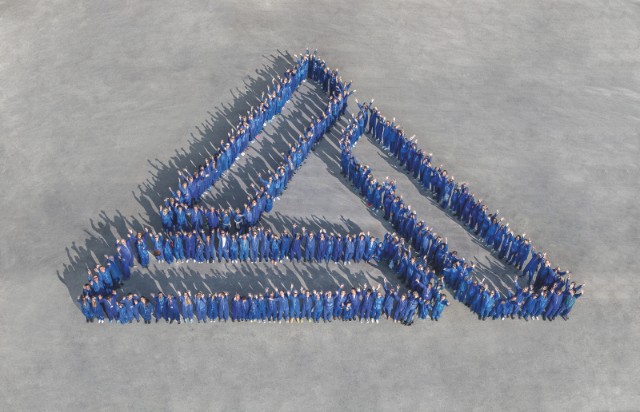 Supply security
Aurubis produces a wide range of metals and semi-finished products and makes an important contribution to the circular economy through multimetal recycling. Supply security is ensured through fully integrated production from anodes to cathodes to copper products. This is also reflected by redundancies with four ROD plants and four tankhouses.
Innovation capacity
The metal extraction processes at Aurubis are continuously improved so they remain state-of-the-art. We draw on the unique expertise of our specialists in the extraction, processing and recycling of metals and complex compounds.
Strong partner
Aurubis is a solidly positioned MDAX company and is thus a strong, financially sound copper supplier for the long term. We offer customer-specific price hedging solutions with full pricing transparency.
Copper on account
Aurubis offers customers an option called copper on account (Wandelkupfer), which enables them to secure supplies for their own supply chain using copper positions. Customers can flexibly procure copper from Aurubis and provide it to their own suppliers through copper accounts.
Sense of responsibility
For Aurubis, responsible corporate governance is an integral contribution to securing the company's future. The 2030 sustainability targets establish the framework for this purpose. They are a component of the Aurubis corporate strategy and are divided into the focus areas People, Environment, and Economy.
KONTAKT