Bars and profiles –
Aurubis BARS&PROFILES
Aurubis BARS & PROFILES provides copper solutions for electrical power systems as well as generators, substations, distribution systems, switchgear, and conductor systems. We provide copper products for medical systems and different areas of research that use electricity to create magnetic fields. Other applications include AC and DC motors as well as induction furnaces in which metals are heated for smelting.
Basis for sophisticated applications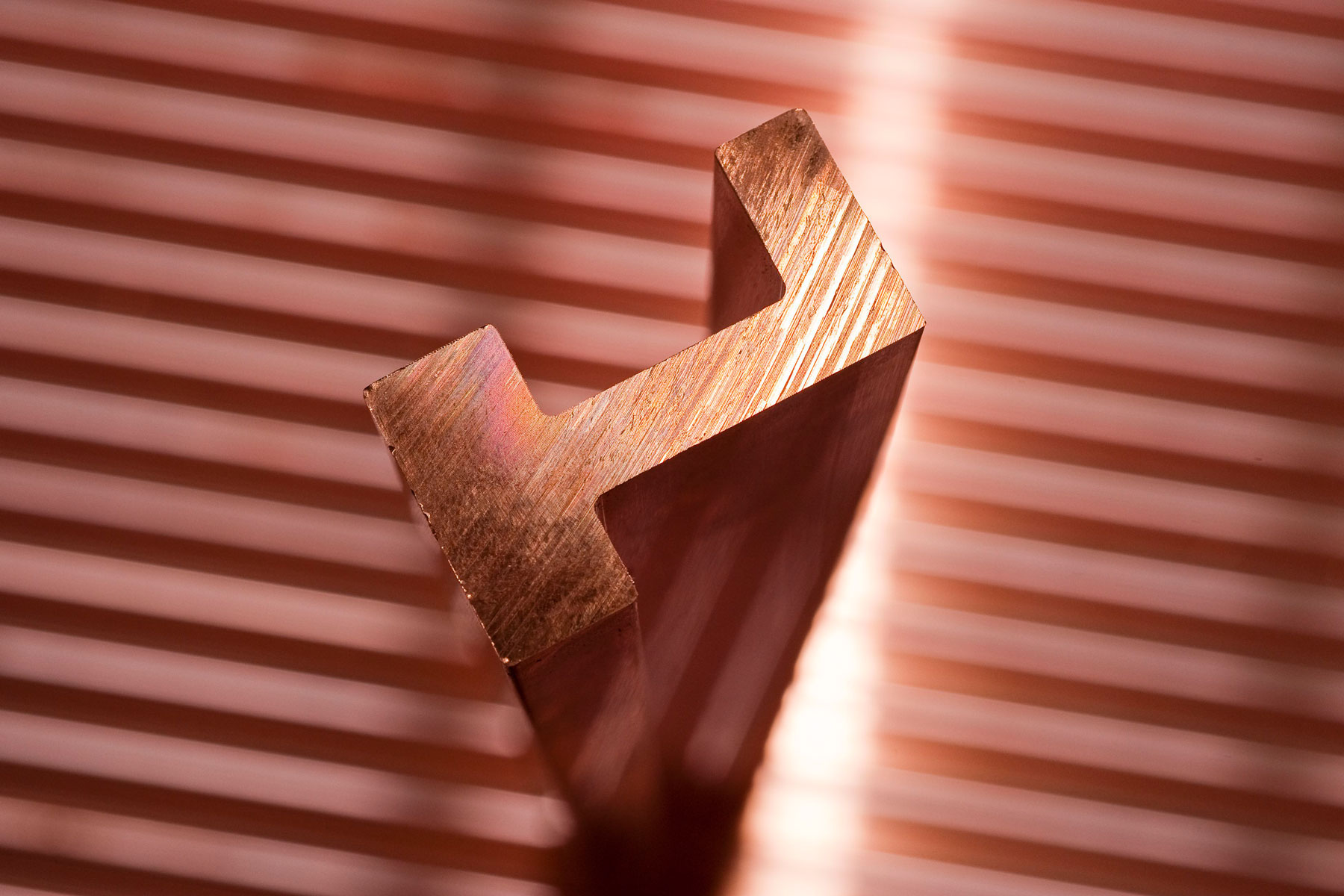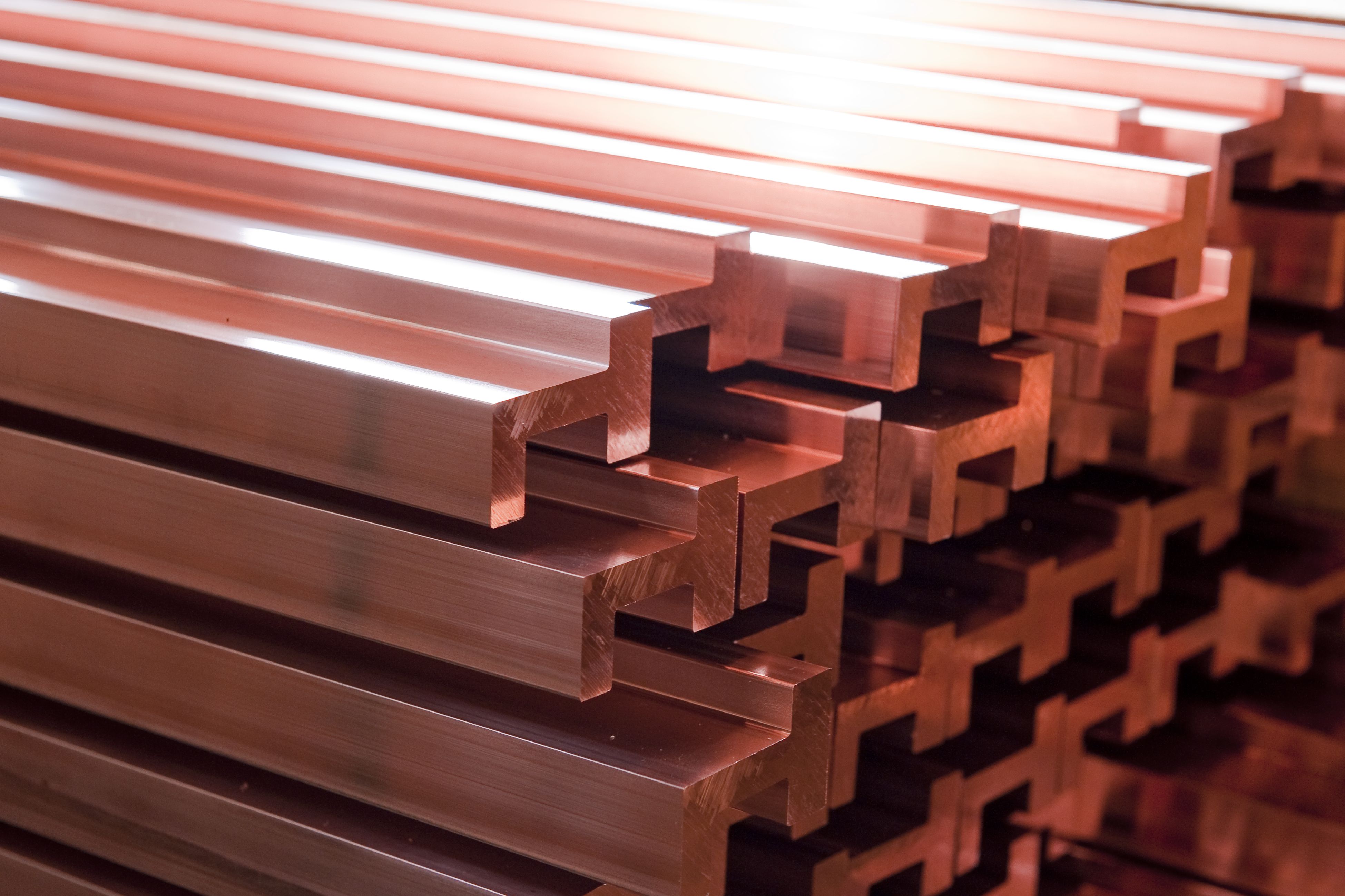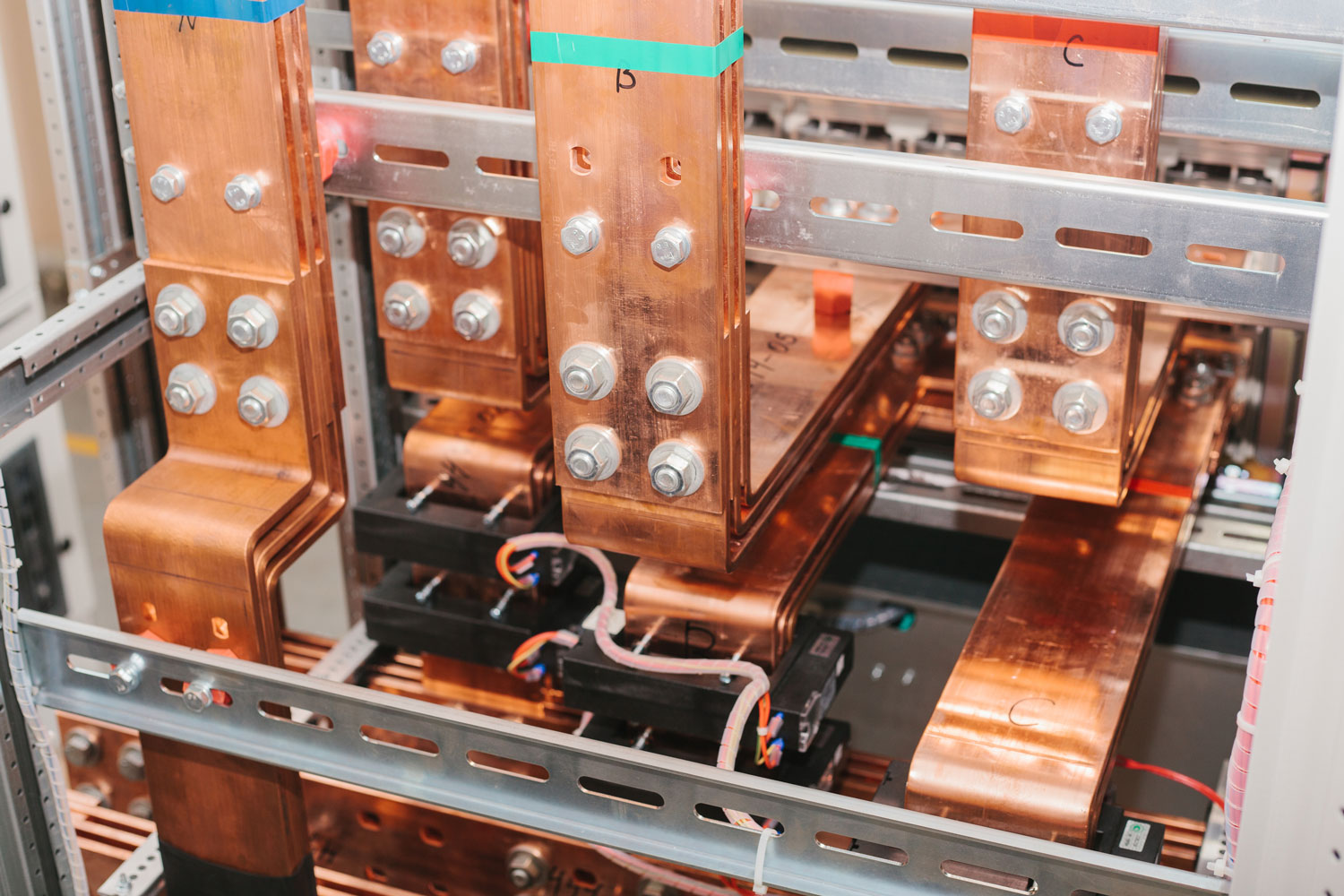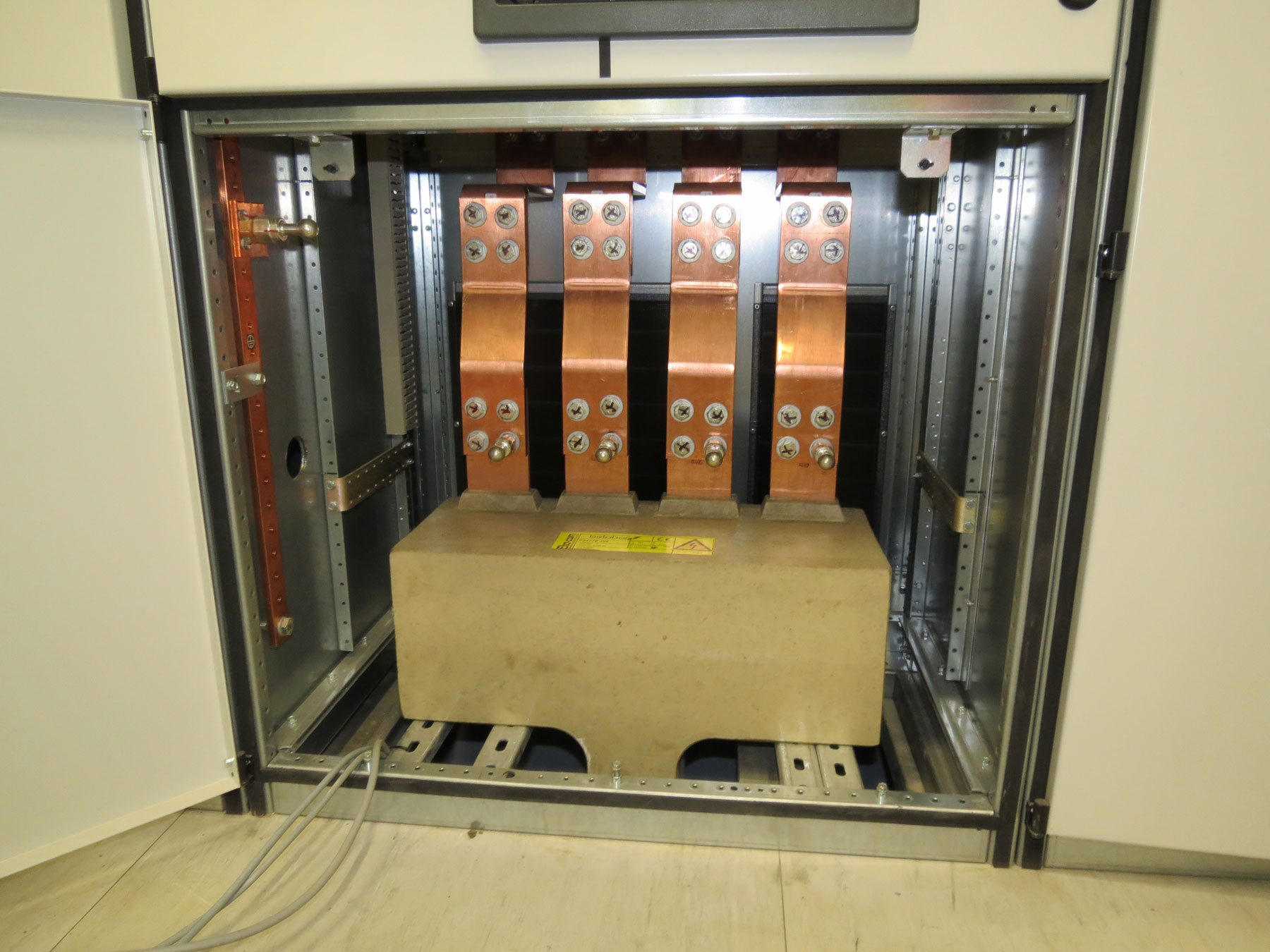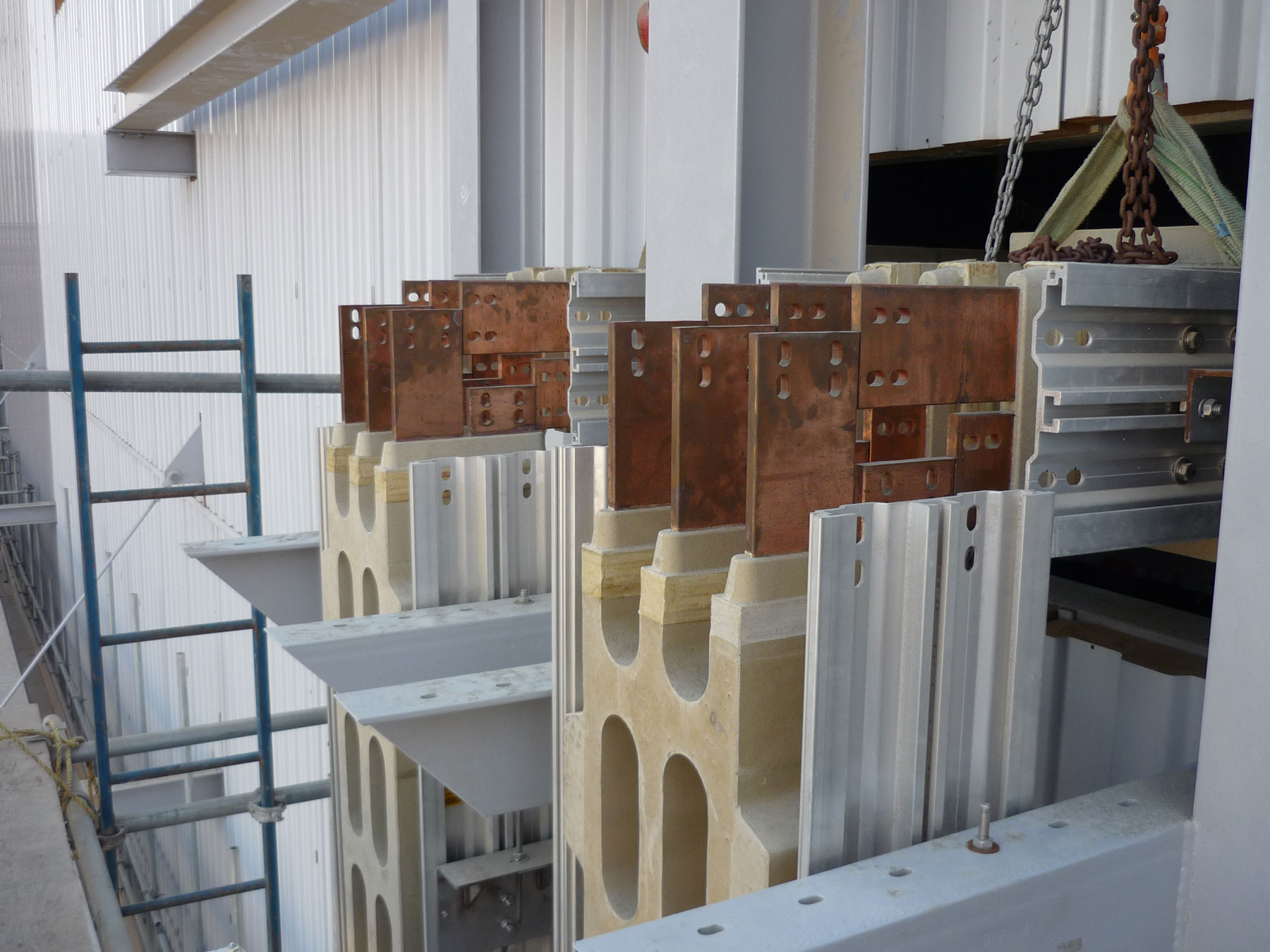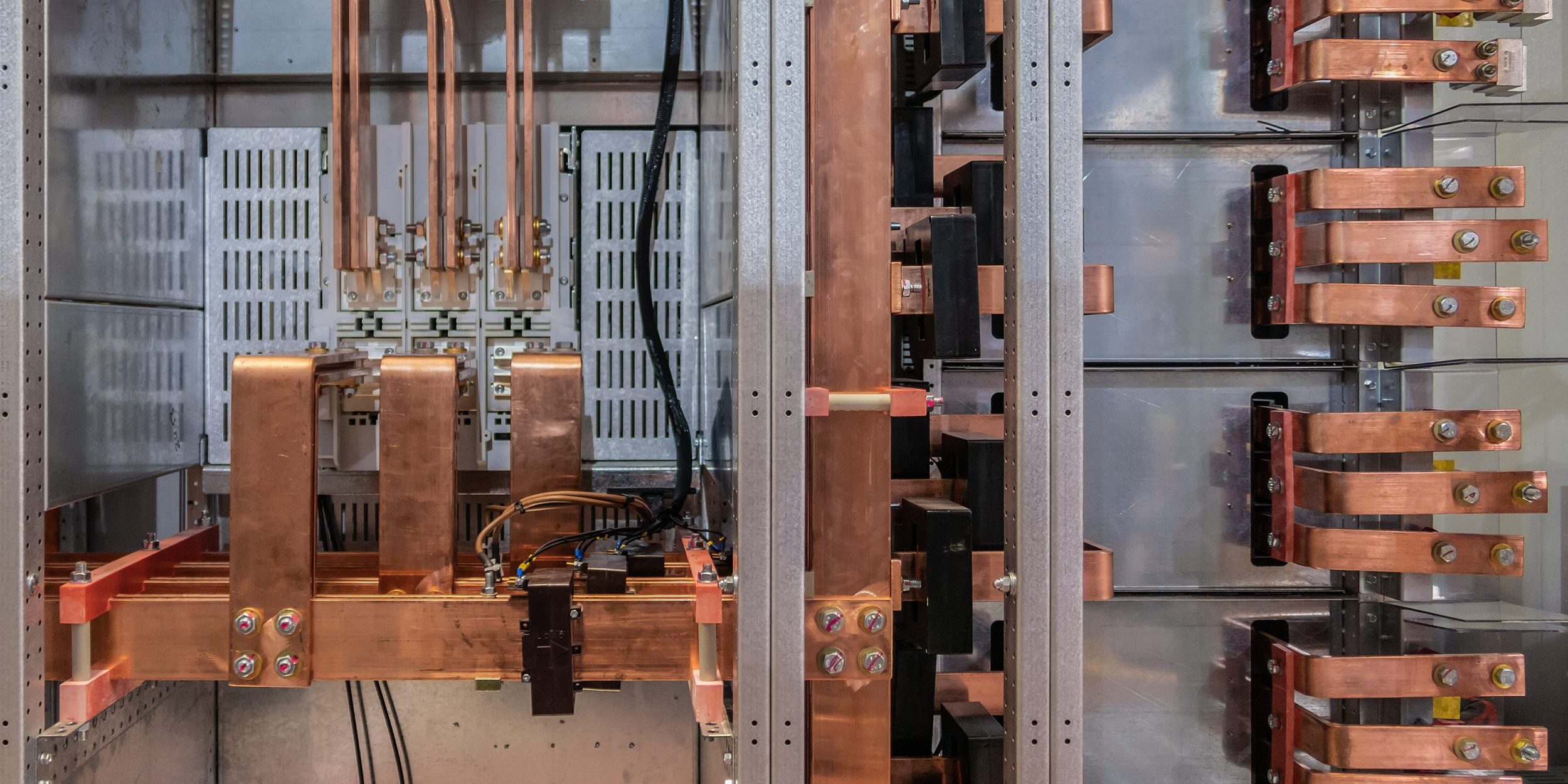 Aurubis FOXROD copper rod from our own production is used as a preliminary product for Aurubis BARS&PROFILES. This rod is processed into bars and profiles with the help of a continuous extrusion process.
The products have excellent properties for applications in a variety of sectors. These properties include high electrical conductivity and high copper content of at least 99.9 %. Our copper profiles also feature smooth surfaces and the tightest of tolerances. The profiles can be processed by bending and coating.
Extrusion tools give each bar and profile its shape. Because our tools are produced in-house, throughput times can be kept very short from the first drawing to the manufactured profile, even with new profiles. Complex profiles with cavities or undercuts, with maximum cross-sections up to 2000 mm2.
---
---
More than
new product developments per year
Aurubis' copper rods and profiles are mainly used in high-voltage applications in the electro-technical industry. The different rods and profiles are used in applications such as switchgear, circuit breakers, engines and generators, as well as in distribution, conductor, and induction systems. Below you will find in-depth information on the use of our products in the areas mentioned:
Circuit breakers
Aurubis extrusion experts assist design engineers in efficiently developing complex copper profiles for circuit breaker contacts.
Protecting electric circuits against overload and short circuit currents
Circuit breakers are an essential part of the protection system of every electrical network. They automatically disconnect the circuit in the event of an overload or a short circuit, preventing damage to the network and its equipment. They exist in many different sizes, ranging from miniature circuit breakers that protect a single household appliance to large devices that protect high-voltage circuits in industrial and utility networks.
Circuit breakers must be able to carry a high load without excessive heating. They also must withstand the thermal and mechanical effects caused by the maximum short circuit current that can flow through the circuit. Opening the circuit generates an internal arc between the receding contacts, which the breaker must contain, cool, and extinguish in a controlled manner.
Many different types of circuit breakers exist, differentiated mainly by the following:
The medium used to extinguish the arc. This can be air, vacuum, oil or an insulating gas such as SF6.
The manner in which the mechanism that releases the latch is triggered. In low voltage breakers, this can be thermal (a bimetallic strip), magnetic (a solenoid) or a combination of both. Most types of medium and high-voltage breakers contain current sensing protective relays operated through a current transformer. Some medium-voltage circuit breakers are operated by an electronic trip unit controlled by a microprocessor. The energy is provided by a solenoid, a motor or compressed air in most cases.
They can operate for one phase or for three phases simultaneously.
Fast deployment to new product market is key
Circuit breakers are subject to little standardization. This, combined with the fact that breakers have a relatively short lifetime, results in a dynamic market with a high level of diversification. Manufacturers regularly develop new models that score high on compactness, cost and expected lifetime. As a result, efficient and fast product development provides an important competitive advantage in this market.
Aurubis experts - part of your engineering team
The experts at Aurubis can assist circuit breaker manufacturers in the development of optimal copper profiles for breaker contacts. Our team possesses unique experience in the field as well as specially equipped laboratories. Thanks to their responsive, solution-oriented attitude, they quickly become an effective part of your engineering team. You can count on them throughout the complete course of product development, from the initial idea to the final certification of your new product.
Deep expertise in extrusion tooling
One of the trump cards of our development team is an in-depth knowledge of extrusion tooling. Not only do our engineers possess an extensive set of design tools, they are also very skilled in assessing which tools are best to use for a particular process, and how. In this way, the dimensional constraints become clear at an early stage in product development. In close cooperation with your team, our experts will propose solutions to incorporate those constraints and design concepts that have the best features at minimum cost.
Flexibility in developing a small prototype series
During the development of new circuit breakers, prototypes are often used to test the assembly and verify electrical and mechanical characteristics. Aurubis has the right machinery and planning flexibility to develop small prototype series of complex copper profiles in the short term.
Ensuring dimensional stability
Aurubis' continuous extrusion lines guarantee copper profiles of a highly homogeneous and consistent quality. In particular, we offer an excellent dimensional stability for the copper profiles, both throughout the complete development phase as well as during the subsequent commercial manufacturing of the product.
Switchgear
Aurubis offers a wide range of shapes and sizes for use in switchgear, with supreme conductivity.
A vital part of the electricity system
Switchgear directly affects the safety, reliability, and flexibility of an electricity system. It is found in the electric network substations of utilities and industrial plants, as well as in the power supply systems of buildings, public transport systems and even ships.
Switchgear has two basic functions:
It houses protection devices against overload and short circuits, ensuring personal safety and the integrity of the equipment
It contains devices to distribute and control electric current
Additional functions of switchgear can be:
To isolate electric circuits from the power supply to enable a safe execution of maintenance activities or to clear faults
To connect and disconnect electric induction motors
To execute qualitative or quantitative measurements on the power supply
Switchgear exists in all voltage classes, from 220 V up to 1,100 kV. The switchgear system is installed inside a cabinet, which can be mounted either inside or outside a building. The exception to this is a situation involving very high voltages; in that event, they are placed in an open space.
A switchgear cabinet contains the following three main parts:
Protection, control and measurement apparatus/devices
Copper busbars and trunking systems connecting the ingoing and outgoing cables with the devices
The enclosure and mechanical supporting systems
The average switchgear cabinet contains 80 kilograms of copper; however, the copper content varies widely depending on the power and voltage rate.
Aurubis copper is found mainly in the busbars and trunking systems, which are discussed here, but also in fuses and circuit breakers. Small quantities of copper are also used in other devices or as part of the switchgear cabinet.
Ever higher power in ever smaller cabinets

For switchgear mounted inside buildings, space is often limited. Solutions have been developed that enable the installation of switchgear of ever higher power in increasingly smaller cabinets. Examples include the use of finned busbar profiles that ensure maximum ventilation. Such busbars keep the temperature under limit values, even when a high amount of energy is transmitted inside a small cabinet.
Restricting eddy current losses is another reason to make use of complex busbar profiles, mainly for high-rated switchgear.
Aurubis offers the perfect solution to the trend of using complex busbar profiles. Our catalogue of flat bars, round bars, segments and profiles includes more than 300 items in a wide range of shapes and sizes. On top of that, we have already designed and manufactured more than 2,000 different profile configurations at the request of renowned OEMs.
Top conductivity

A disadvantage of complex busbar profiles is that they increase resistivity and, as a consequence, increase energy losses. By employing busbars made of Aurubis' exceptionally pure copper, this loss of conductivity can be compensated for, at least partially.
Indeed, our bars and profiles show thermal and electrical conductivity characteristics that are significantly better than the ETP copper standards. They are manufactured from our own high-quality cathodes with a copper content of 99.995 %.
Moreover, our copper bars are less rough thanks to the careful design and maintenance of our tools. As a result, less energy is lost in electric joints with Aurubis copper bars.
These reduced energy losses improve the total cost of ownership and the environmental performance of the installation.
Designed for easy manipulation and assembly

Aurubis bars and profiles are manufactured for uncomplicated ease of use. The bars are easy and safe to bend and can be coated easily.
Aurubis also offers grooved profiles designed for switchgear joints that are free of screws and holes. Some of these special joints allow the switchboards to be assembled on site, even by unskilled personnel.
Highly constant product quality

Aurubis products come with a guarantee of the highest quality. Our advanced manufacturing technology combined with our rigorous quality control results in a consistent, reliable and homogeneous product quality.
Trunking systems
The outstanding electrical conductivity and high durability of Aurubis copper make it the ideal base material for all categories of electrical trunking systems.
Distributing heavy currents inside equipment, buildings or switching yards
Electrical trunking systems are used to carry a compound current where various electrical cables come together. Such systems normally consist of a rigid piece of copper, typically flat strips or hollow bars. Although copper is the preferred material for trunking systems, aluminium is occasionally used because of its cheaper initial purchase price, despite significant disadvantages.
The cross-section of a copper trunking system is determined by the maximum current that it must be able to carry safely. It can be as little as 10 mm2 or as large as 2,000 mm2.
Trunking systems are used in various applications. A busbar trunking system is used inside electrical apparatus, inside switchgear or at a power company switching yard. Busways or busducts are used to bring the main power feed into a building or to make connections to large switchgear. A plug-in bus is used to distribute power over the entire length or height of an industrial building.
Busduct phase conductors can run inside the same enclosure (non-isolated bus), they can be separated from each other by a grounded barrier (segregated bus) or they can run inside a separate grounded metal enclosure (isolated-phase bus). Connections to trunking systems are generally bolted, welded or clamped.
Conductivity and durability are essential characteristics
Trunking systems are intended to carry high currents; therefore, their electrical conductivity is a key parameter. Constructing a busbar or busway out of highly conductive copper brings about advantages at several levels:
The ability to transport high power in a limited space
Busbars must sometimes be installed within a very limited space such as a switchboard or other electrical equipment
The costs of busway enclosures and support structures rise with the size of the conductor
Low energy losses, resulting in
Limited heat production, a considerable advantage when installing busbars inside compact switchboard cabinets or other electrical equipment
Reduced energy costs and a lower life cycle cost of the installation
The environmental benefit of reduced CO 2 emissions
Electrical installations in buildings and switching stations are built for a long useful life, usually several decades. Durability is consequently another essential quality for a trunking system
Joints and connections must be able to withstand cyclical loading/unloading
Busbar and busway materials must have sufficient strength to withstand the mechanical forces of short circuit currents
The busbar material must resist accelerated corrosion, even in chemically aggressive environments
Premium quality, highly conductive copper profiles
Pure copper has a high electrical conductivity, second only to silver. Aurubis copper profiles maintain this essential quality thanks to their extraordinary degree of purity. They are manufactured from our own copper cathodes with a purity of 99.998 %. During our state-of-the-art manufacturing processes, every effort is made to keep the copper material free of any contamination. Thanks to this high level of purity, Aurubis copper profiles have electrical conductivity that is significantly higher than the ETP copper conductivity standards. This brings with it many advantages related to compactness and low energy losses.
Copper, specifically extremely pure Aurubis copper profiles, also boasts the following advantages compared to lower grade copper or aluminum:
Connections can withstand the temperature cycles caused by load variations without significant degradation.
A tensile strength of 260 to 300 N/mm2 (compared to 50 to 100 N/mm2 for aluminum) provides the necessary mechanical strength to withstand short circuit currents.
Corrosion remains limited to the outer surface even in chemically aggressive environments and does not affect the electrical properties or the mechanical strength of Aurubis profiles.
To learn more about the substantial advantages of copper compared to aluminum as a material for busways, read the Leonardo Energy publication Materials for Electric Busways.
Generation and distribution of energy
Aurubis BARS&PROFILES provides copper solutions for use in generators and is used to produce electricity
Electricity is distributed via switchgear and substations as well as conductor and distribution systems
This allows Aurubis BARS&PROFILES to make a direct contribution to the distribution of electricity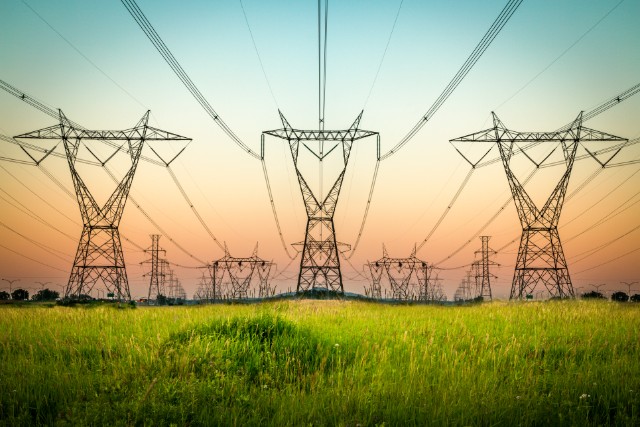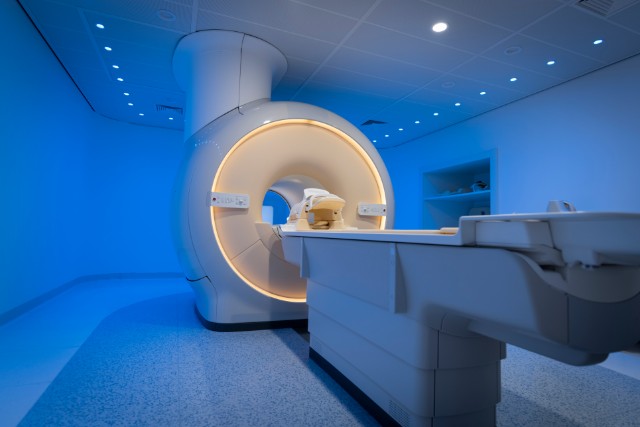 High-energy systems
Aurubis BARS&PROFILES provides copper products for high-energy applications
Medical systems and other research areas in which electricity is used to generate magnetic fields
Induction furnaces in which magnetic fields are used for metal melts
Other applications in which electricity is used for lighting or converted into mechanical energy or heat
---
Product portfolio
Our copper products are available in different versions. The cross-sectional areas of the products can range from 20 mm2 (180 g/m) to 3,000 mm2 (27 kg/m).
The standard packaging for our copper products is a (sandwich-type) wooden box that ranges from 4,000 mm to 6,000 mm in length. In addition, some products can be delivered on loose coils weighing up to 1,800 kg.
Additional packaging options are available upon request.
Flat bars
Aurubis BARS&PROFILES provides a wide range of flat bars for processing in the electrical engineering industry. With lengths up to 10 m, widths from 10 mm to 50 mm, and heights from 2 mm to 50 mm, flat bars can be manufactured as finished products according to customer specifications.
Additional dimensions and custom-made products available upon request.
Round bars
Round bars are also some of the most popular Aurubis BARS&PROFILES products. With lengths up to 10 m and diameters between 12 mm and 52 mm, round bars can be manufactured as finished products according to customer specifications.
Additional dimensions and custom-made products available upon request.
Profiles
Depending on customer needs, profiles made by Aurubis BARS&PROFILES can be manufactured in different simple and complex shapes.
Aurubis BARS&PROFILES hollow profiles are particularly suitable for processing in induction systems and generators, and can be produced in different versions.
Furthermore, Aurubis BARS&PROFILES fins in simple as well as complex versions are ideally suited for the manufacture of commutators. A variety of finished products can be manufactured according to customer requirements.
All dimensions and profile geometries are available upon request.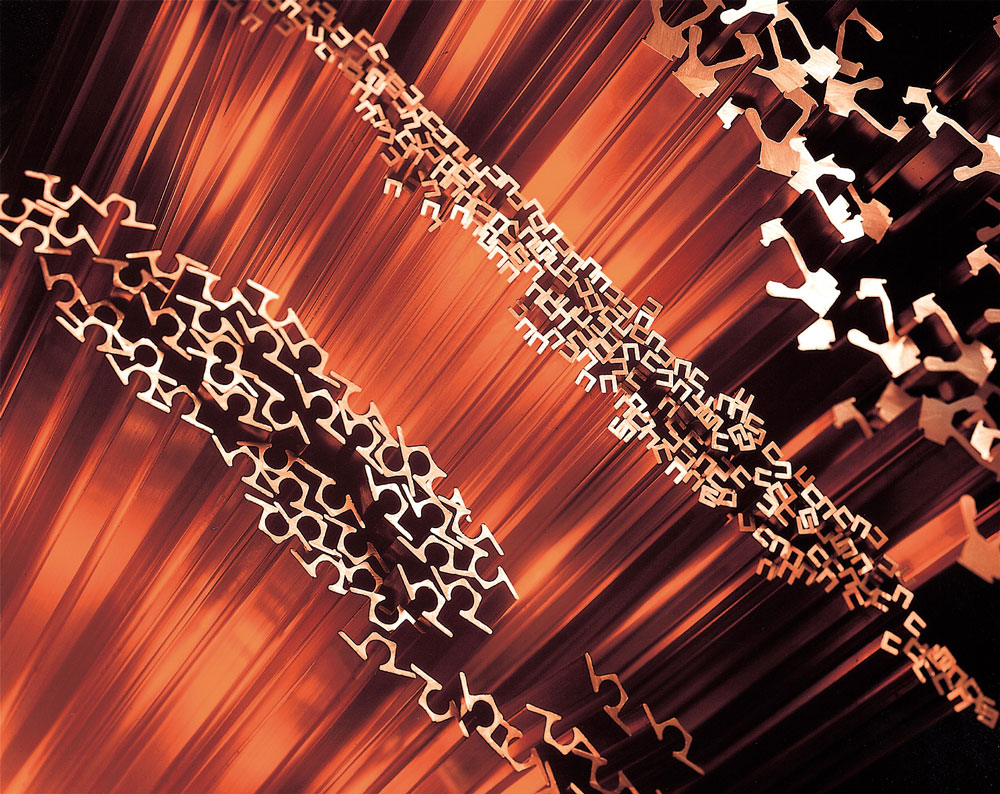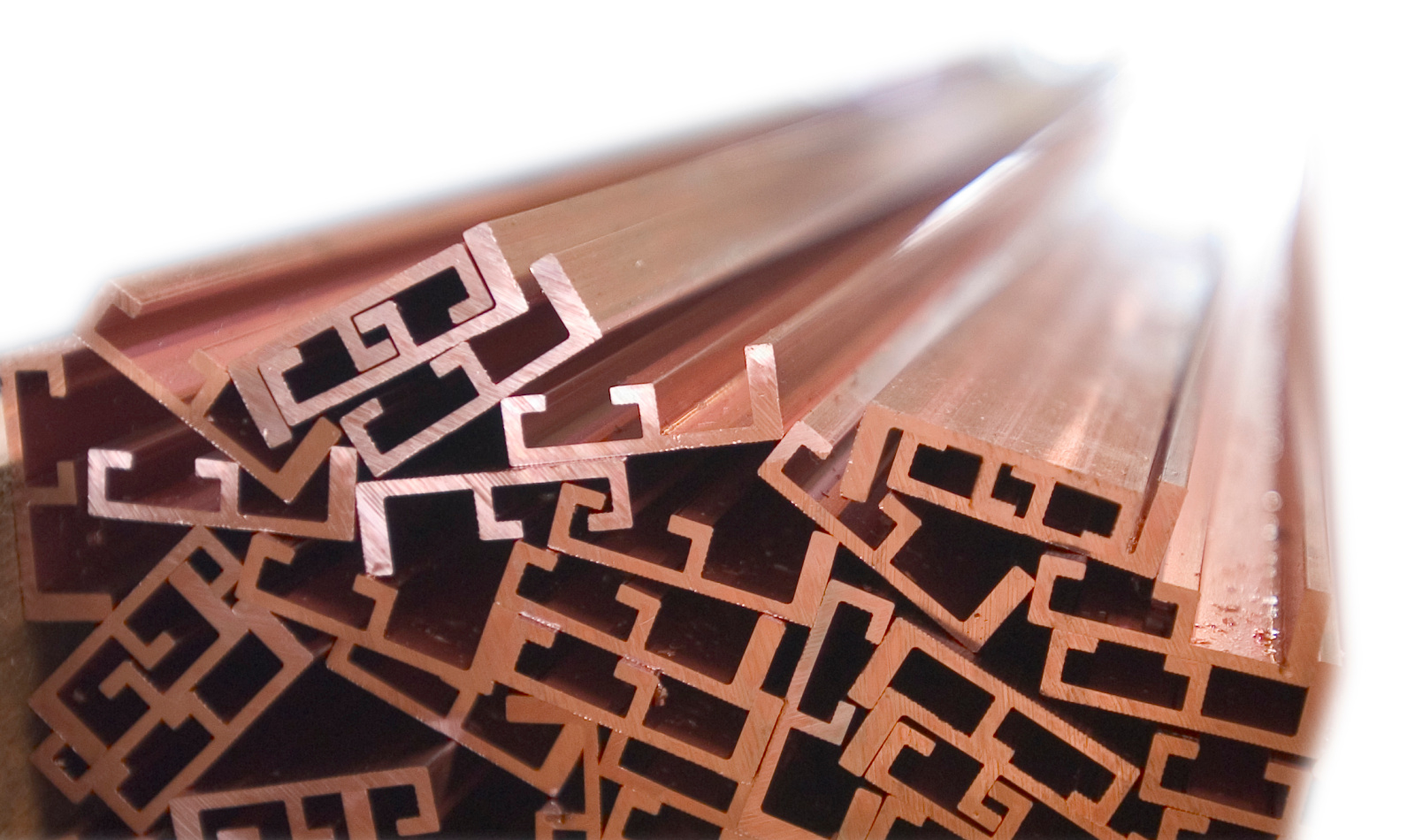 ---
Copper content and materials
In addition to the standard materials listed here, developments of CuAg0.01 to CuAg0.1 as well as other materials are possible upon request.
Aurubis BARS&PROFILES
Available materials
Cu-ETP
CuAg0,04
CuAg0,1
CuAg0,2
Cu-HCP
CuAgP
Um das video zu sehen den QR code scannen
Multimetal supplier Aurubis produces high-quality metals as well as semi-finished and finished products at its plants and production facilities as it pursues its mission to become the world's most sustainable smelter network. We not only have an enormously high-quality approach to our own semi-finished and finished products; our focus on sustainability and the environment has been a daily incentive to us to continue improving for more than two decades. With our new label, Tomorrow Metals by Aurubis, we indicate that sustainability plays a role in all our activities. The four pillars of environmental protection, awareness of our carbon footprint, recycling and responsibility – for people as well as the supply chain – serve as guiding principles to help us achieve the goals we have set for ourselves. As a result, customers acquire products that are not only excellent quality but also sustainable and low-emission, as a basis for processing along the entire supply chain.
Recycling and production process
Aurubis - a customer-oriented partner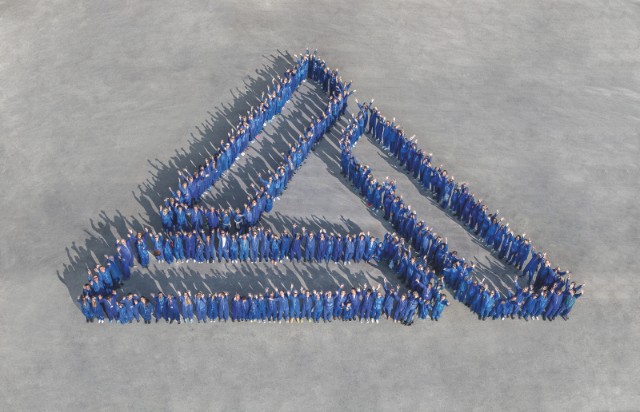 Supply security
Aurubis produces a wide range of metals and semi-finished products and makes an important contribution to the circular economy through multimetal recycling. Supply security is ensured through fully integrated production from anodes to cathodes to copper products. This is also reflected by redundancies with four ROD plants and four tankhouses.
Innovation capacity
The metal extraction processes at Aurubis are continuously improved so they remain state-of-the-art. We draw on the unique expertise of our specialists in the extraction, processing and recycling of metals and complex compounds.
Strong partner
Aurubis is a solidly positioned MDAX company and is thus a strong, financially sound copper supplier for the long term. We offer customer-specific price hedging solutions with full pricing transparency.
Copper on account
Aurubis offers customers an option called copper on account (Wandelkupfer), which enables them to secure supplies for their own supply chain using copper positions. Customers can flexibly procure copper from Aurubis and provide it to their own suppliers through copper accounts.
Sense of responsibility
For Aurubis, responsible corporate governance is an integral contribution to securing the company's future. The 2030 sustainability targets establish the framework for this purpose. They are a component of the Aurubis corporate strategy and are divided into the focus areas People, Environment, and Economy.
Contact