Press Release
German anti-trust office grants Aurubis authorization for complete acquisition of Deutsche Giessdraht
Hamburg | Friday, July 13, 2018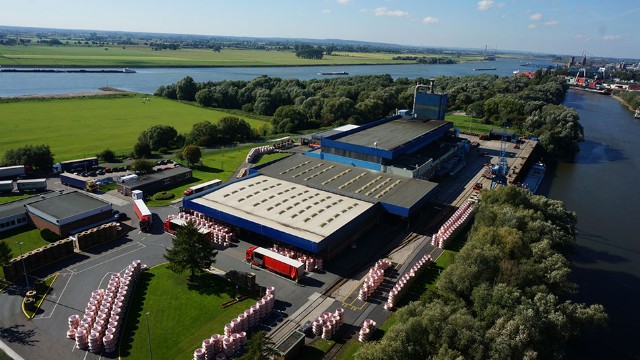 On July 13, 2018, the German "Bundeskartellamt" (federal anti-trust office) issued authorization for the planned acquisition of the outstanding shares (40%) of Deutsche Giessdraht GmbH (Deutsche Giessdraht) by Aurubis AG (Aurubis). The competition authority's consent is a prerequisite for completing the acquisition. The closing will take place on July 31, 2018.
On January 19, 2018, Aurubis and Codelco Kupferhandel GmbH (Codelco Kupfer-handel) entered into a purchase agreement for the acquisition of all shares of Deutsche Giessdraht in Emmerich an Rhein by Aurubis. The parties have agreed not to disclose the purchase price. Until now, Aurubis has held 60% and Codelco Kupferhandel has held 40% of the joint venture.

The complete acquisition of the shares is part of Aurubis' strategic reorientation and aligns with the company's intention to be active in industries of the future with its products. With this step, Aurubis is increasing its wire rod capacity and, accord-ingly, adjusting this capacity to its rising production of copper cathodes, the prelim-inary product for wire rod. Together with the Group's other three wire rod facilities, Aurubis is therefore expanding its delivery reliability further.

For all customers who source the copper wire rod brand Rhein-Rod from Deutsche Giessdraht, there will initially be no changes. The existing 2018 supply contracts will not be affected by the transaction. Beginning in 2019, Aurubis will assume sole marketing of the Rhein-Rod brand.

Deutsche Giessdraht produces approximately 240,000 t of copper wire rod and has about 110 employees.
Contact