Copper strips for power electronics
Aurubis offers state of the art copper solutions for the power electronics industries. Customers benefit from a wide range of dedicated products, customer-specific solutions, experience and market expertise. Our solutions are preferred in the market. We offer independent supply chains from different production sites to secure dual sourcing for our customers.
Aurubis provides an extensive portfolio of high precision copper strips, wires and profiles for applications related to power electronics like copper-ceramic substrates, base plates, heat sinks (flat and pin fins), terminals, bus bars, press fits and connectors.
---
---
Production Capacity for Rolled Products
---
Aurubis Production Sites for Rolled Products
Electrical vehicles (EVs), renewable energy, electrification and mass transportation are some of the key drivers behind the global increase in power electronics. These new applications raise the quality demands of the products related.
Benefit from our high expertise and outstanding quality
Customers benefit from our outstanding quality due to the unique and customized range of products and the high expertise in the field of power electronics. Unlike many suppliers, Aurubis offers full supply chain for the copper products. This includes casting, hot rolling, cold rolling and other production steps inside our rolling mills.
Aurubis understands its customers´ markets, needs and requirements. With an experienced and international network of technicians and engineers we develop together with customers specific solutions to fulfill their requirements.
The selective products are offered in accordance with IATF 16949. All our products for power electronics are according to EN ISO 9001.
Sizes
Aurubis supplies a large selection of high-quality copper strips and profiles with tight dimensional tolerances and precise mechanical properties according to customers' specifications and applications.
Applications
Copper ceramic substrates, base plates, heat sinks (flat and pin fins), terminals, bus bars, press fits and connectors in the automotive, electronics, electrical, computer, consumer, telecom, datacom, military, medical and other industries.
Did you know ?
Aurubis offers several inhouse tin plating options, including hot-dip tinning, electroplating and reflow electro-tinning. Multiple other options available together via our partners.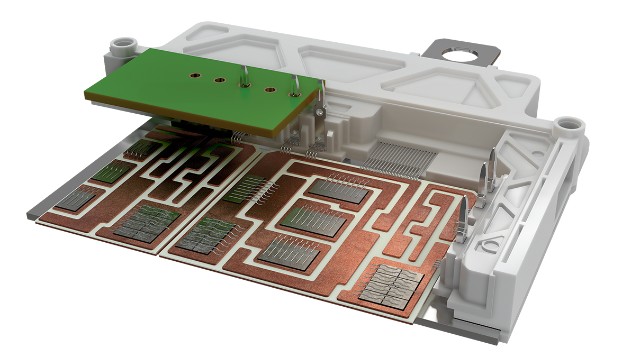 Contact