Copper for terminals, bus bars, press fits and connectors
The market implies increased requirements on copper alloys. With many years of experience in the field of components and modules for the power semiconductor industry, Aurubis offers a broad range of products for different needs. By joint projects with customers we provide solutions custom made to special requirements.
Products designed specifically for each customer and application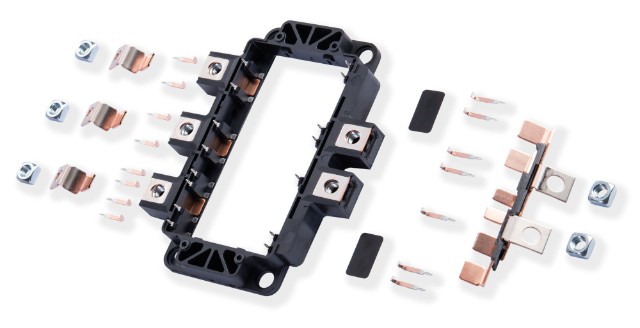 Aurubis wide range alloy portfolio offers solutions for today's and tomorrow's needs. Newly developed HPA's offer unique advantages compared to conventional copper products. Existing and on-development solutions have led to improved properties as:
Higher stress resistance

Increased thermal behavior

Improved relaxation properties
Our products are designed specifically for each customer and application. New R&D with our existing and new partner network ensures the best solutions in the market. Different solutions are needed in different working environments and with different end customer demands.
Contact