Olen | Thursday, June 10, 2021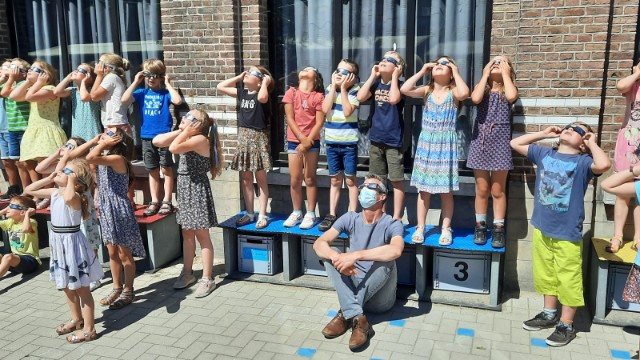 On Thursday, June 10, 2021, a partial solar eclipse was visible. A unique phenomenon that only manifests itself once every few years!
Primary school Toermalijn (Olen) developed a theme day for all toddlers and students. Each class worked in advance on the solar eclipse theme. A bright sky on the day itself: there were no clouds, so all toddlers and pupils could all effectively go and watch the eclipse. In order to observe this natural phenomena safely, it is extremely important to protect the eyes properly. Eclipse glasses allow to look at the sun without damaging the eyes. As soon as everyone had the eclipse glasses on their nose, the spectacle could begin.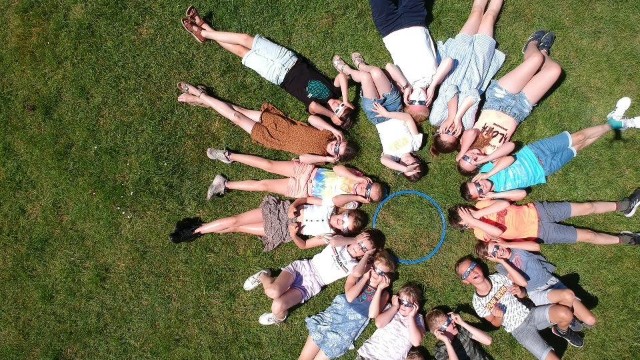 Aurubis Belgium supported the initiative: "This will undoubtedly provide these children and young people from Olen with a "Do you remember?" moment that they will remember years later. It stimulates the curiosity. And who knows, it may even lay the foundation for a scientific interest", says Els Lievens, HR Director.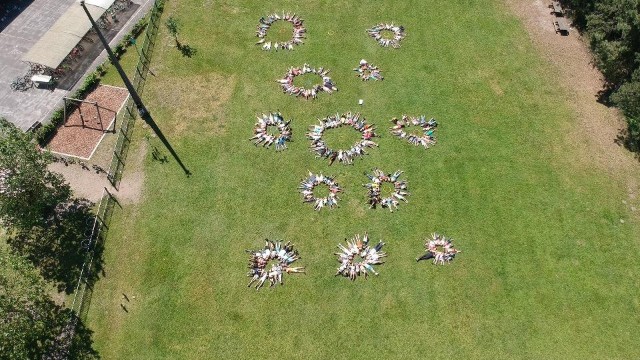 The previous solar eclipse that took place during school hours was in 2015. After a nice project day, the school is already looking forward to the next time, although that may take a few years. The eclipse glasses will certainly come in handy later. "We will be able to witness this natural wonder for many years to come. It's great that we could count on Aurubis for support," said Ruben Veraghtert, director of primary school Toermalijn.