Working at Aurubis Olen
Our employees are the basis of our success. Without them, we would not be where we are today. They accelerate progress and make it possible to become better and better. Our staff are creative and lateral thinkers and drivers for innovation and continuous improvement.
Aurubis Olen grows. So we are constantly looking for new colleagues. We look forward to discovering who you are and what you're looking for in a job, so be sure to let us know. We look forward to meeting you soon!
Aurubis is an Equal Opportunity Employer. Employment decisions are made without regard to national or ethnic origin, color, religion, sex, sexual orientation, gender identity or expression, age, disability, or other characteristics protected by law.
A career at Aurubis is:
A job with certainty

Working for a large-scale international company with a very local character and a family atmosphere

Contributing to sustainable solutions for a green future

Tailor-made trainings & courses

Attention for your personal growth and well-being

Many opportunities to grow in your job and to grow within the company

Bike lease options with economically and fiscally attractive conditions

So much more than just a good salary (group insurance, hospitalization insurance, meal vouchers, free fruit at work, bonuses, ...)

Being part of the Aurubis family, with more than 600 colleagues in Olen and more than 7.000 colleagues worldwide!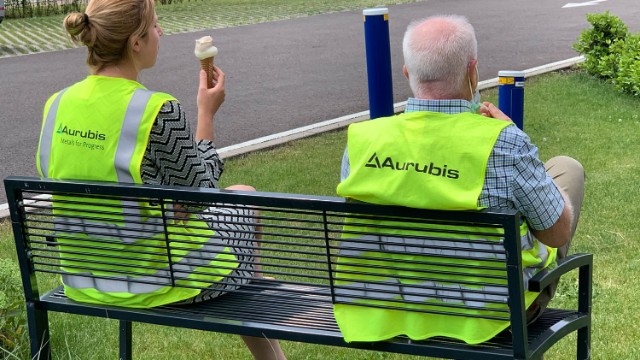 In 2016, I started as an operator in the tankhouse department at Aurubis in Olen. I have had the opportunity to grow gradually during my 5-year career. I am now supervisor of team B in the tankhouse department. TOGETHER with our colleagues, we strive every day to achieve the intended result: after all, there is no I in TEAM. Good contact and smooth cooperation with other internal services, both production and administrative departments, is another key aspect.

I would describe Aurubis as a successful company and a stable employer, where you get many opportunities to learn and to further develop yourself.
Andy Van Assche, working for Aurubis Olen since 2016
---
---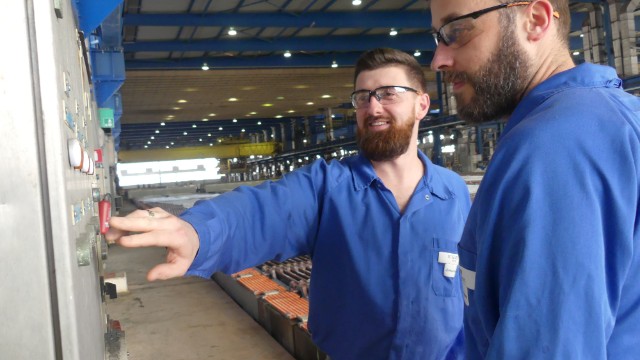 Watch the video here & get an idea of what an operator job entails!*
*Video in Dutch
Um das video zu sehen den QR code scannen