Growth
Taking care of the future of our company
Aurubis Olen has a tradition of more than 100 years. That makes us a fixed value in the region. We do everything we can to ensure the success of our company in the future and to continue growing. We do this by acting responsibly, taking into account all stakeholders and treating our environment with respect.
We continuously focus on the growth and training of our employees, and do everything we can to continuously improve our installations and thus the impact on the environment.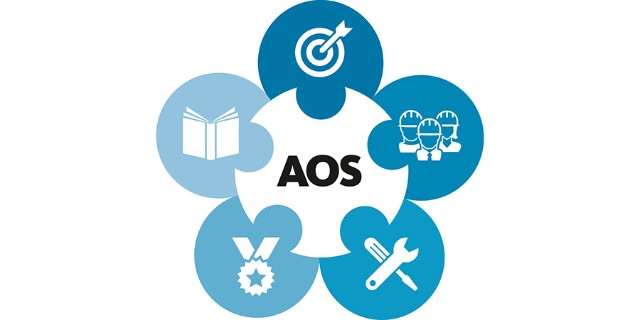 AOS (Aurubis Operating System) is the internal program designed for continuous improvement implementations within Aurubis, be it for Operations, Development or Safety. AOS offers a solid and robust methodology for the continuous improvement of the production processes, maintenance activities, employees' health and safety and education.
We strive for Operational Excellence. AOS is the tool to form a strong Operations Network, where performance improvements and efficiency gains are achieved thanks to the active input and collaboration from colleagues from all departments.