Press Release
Aurubis starts construction of recycling plant for nickel and copper in Belgium
Olen | Tuesday, March 7, 2023
Um das video zu sehen den QR code scannen
State-of-the-art recycling plant BOB (Bleed treatment Olen Beerse) to increase recycling capacity for important industry metals nickel and copper

Commissioning of €

70 million investment planned for second half of fiscal year 2024

Inge Hofkens, COO Multimetal Recycling: "BOB is yet another prime example of how Aurubis is implementing its strategic approach to strengthening our core business in recycling and further contributing to the European circular economy"
Aurubis, a leading global provider of non-ferrous metals and one of the largest copper recyclers worldwide, officially kicked off construction of its state-of-the-art and energy-efficient bleed treatment plant at its Olen site in Belgium today. The new BOB (Bleed treatment Olen Beerse) facility, in which valuable metals like nickel and copper will be recovered from the electrolyte stream (the bleed), will meet the highest environments standards in Belgium and the European Union as well as create roughly 30 new jobs for the region.
This additional recycling facility allows us to cover the full production cycle in-house – a true milestone for the Olen plant
Dirk Vandenberghe, Managing Director of Aurubis Olen and Aurubis Beerse, says. Commissioning of the new facility with an overall investment volume of around € 70 million is anticipated for the second half of 2024. Aurubis expects to see an annual EBITDA contribution of € 15 million once the plant is fully operational in fiscal year 2025/26.
In a hydrometallurgical process, BOB will recover valuable metals such as nickel and copper contained in the electrolyte streams generated in the tankhouses during metal production at the Aurubis sites in Beerse and Olen (both in Belgium). "Our metals play a key role in the green energy transition, in electric mobility, and in an increasingly digitalized world," Dirk Vandenberghe adds.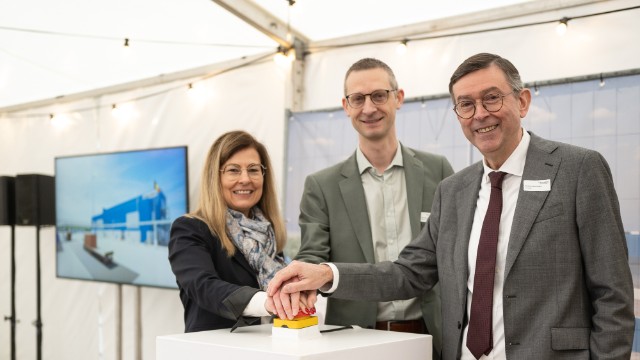 "Through this investment, we are further anchoring Aurubis within our Olen municipality. Not only in terms of jobs, but also the environment and sustainability are moving forward. The new production process and its constant monitoring ensure an environmentally friendly process with energy savings. We are also taking trucks off the road, which gives added value to the surrounding area, traffic safety and the environment", says Seppe Bouquillon, mayor of the municipality of Olen.
In line with its "Metals for progress. Driving sustainable growth" strategy, Aurubis is committed to expanding its leadership role in sustainability. "BOB is an important building block in our strategy. We continuously strive to use resources even more responsibly and as such contribute to the European circular economy. BOB allows Aurubis to strengthen its position as the most efficient and sustainable integrated smelter network worldwide," Inge Hofkens, COO Multimetal Recycling of Aurubis Group, states.
Along with BOB, Aurubis is also currently building its new ASPA recycling plant in Beerse. "These projects enable us to optimally process valuable metals in dynamic and continuously changing input materials and recycling markets. This is how we strengthen our core business and substantially contribute to the European circular economy," Hofkens says.
Around 670 people work at the high-performance metal recycling site in Olen, and roughly 470 are employed at Aurubis Beerse.
Contacts