"I worked as a production operator for 35 years, have been a team leader for 10 years now and still enjoy my work after all those years!"
Olen | Friday, July 29, 2022
Paul has been working at Aurubis Olen for no less than 45 years. As team leader at Contirod, he manages a team of 15 operators. He will soon be retiring, but first Paul proudly looks back on his Aurubis career.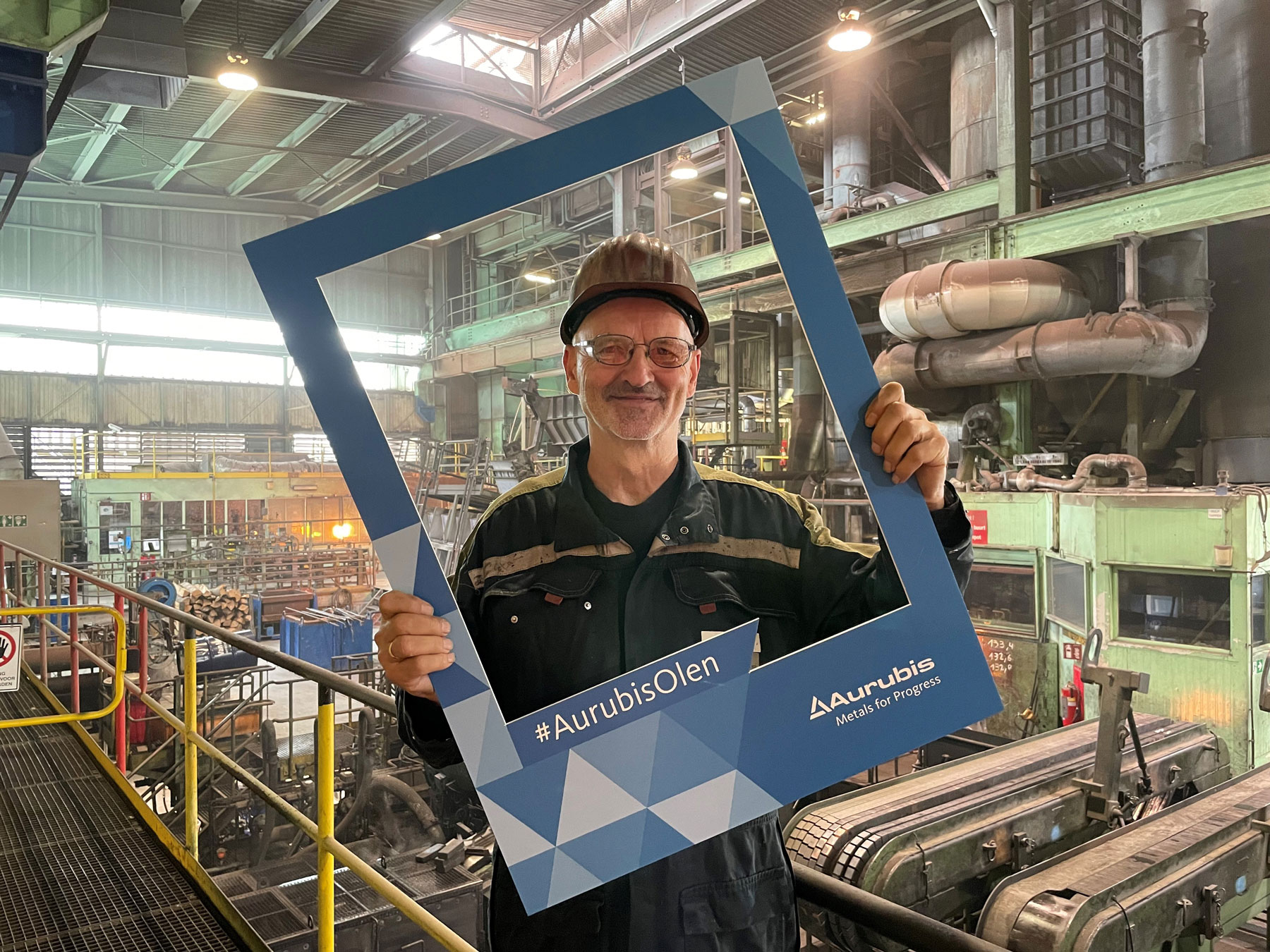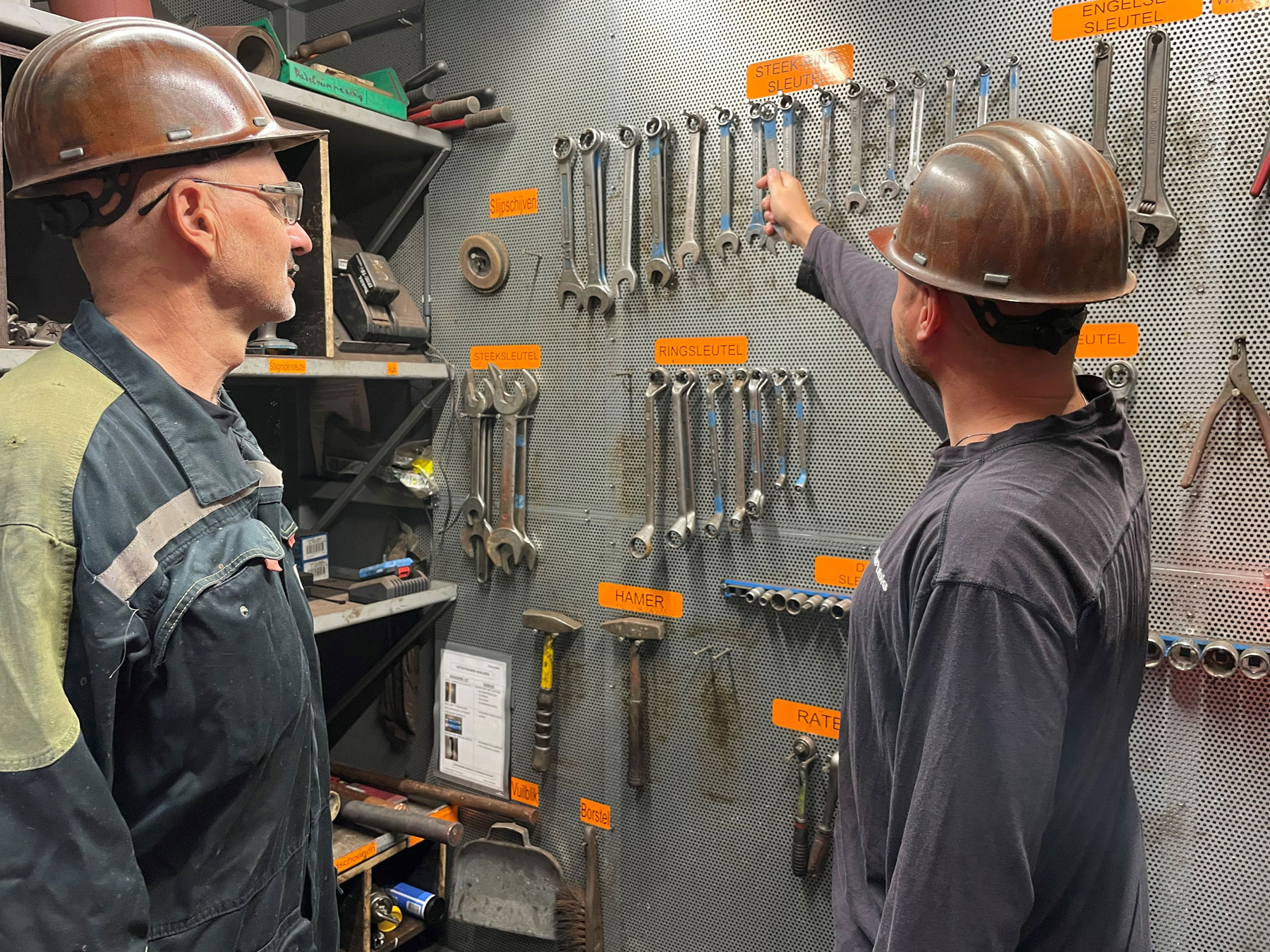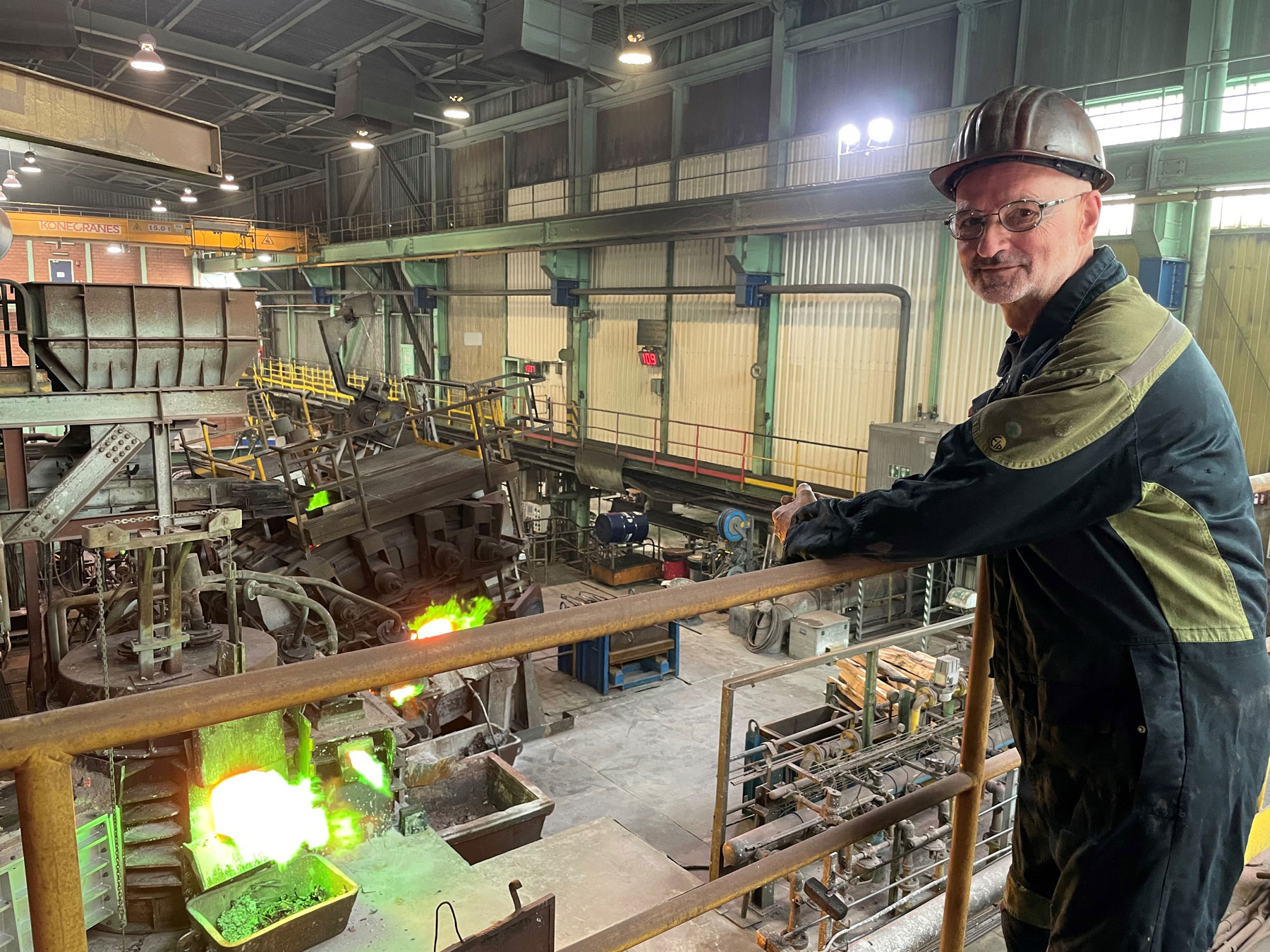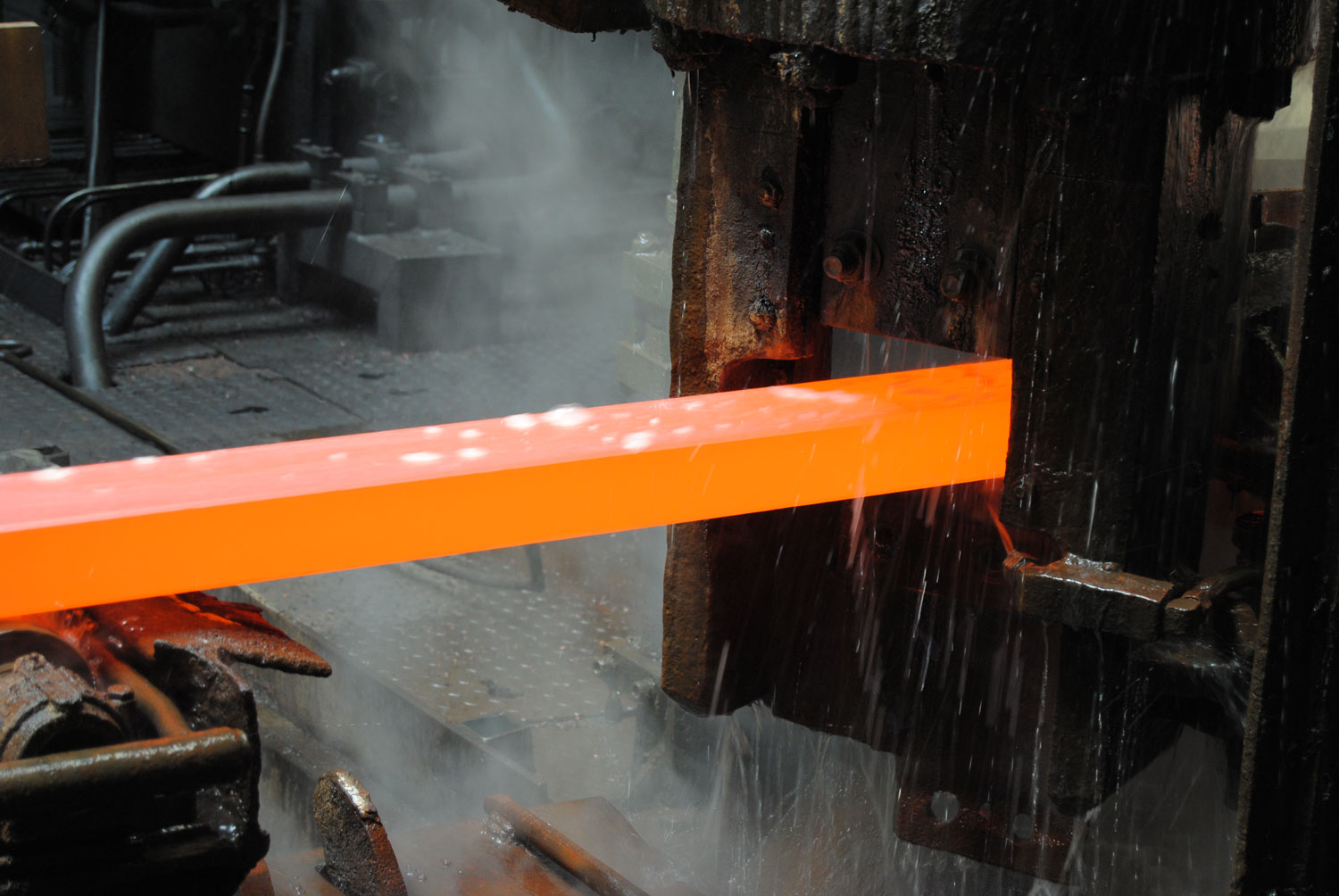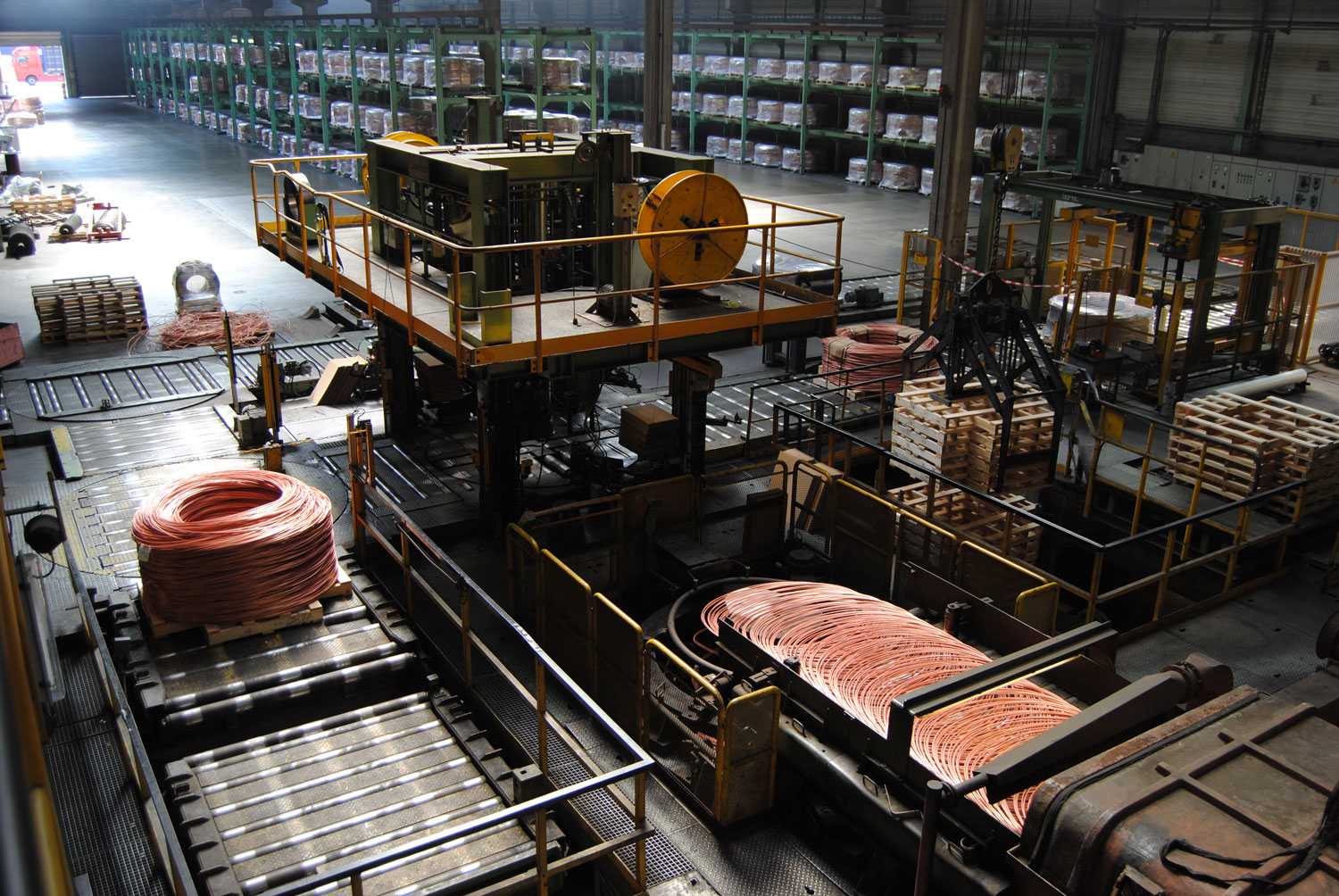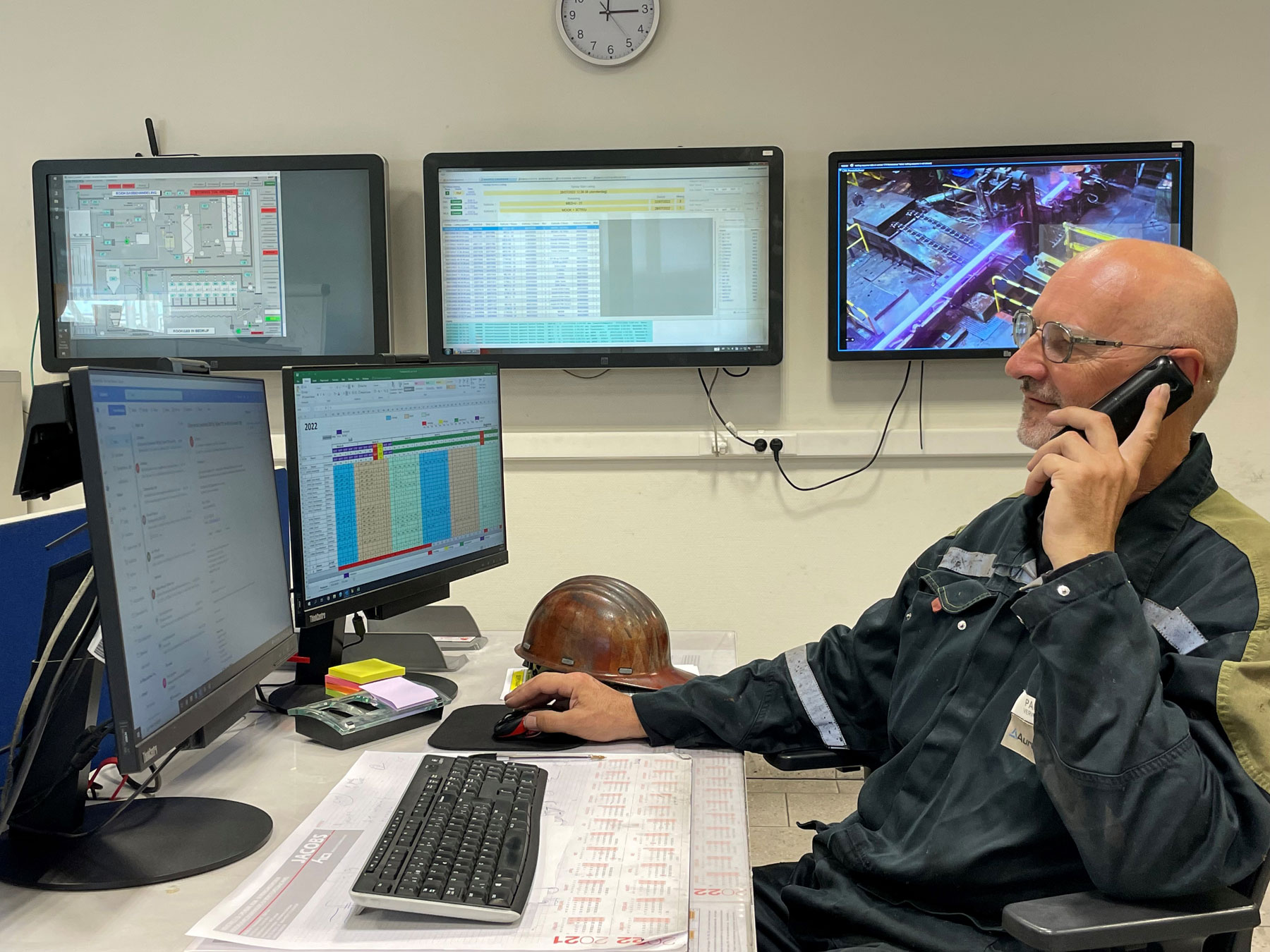 Paul Verwimp
64 years
Team leader at the Contirod production department
Works for Aurubis Olen since 1977
With 45 years of service, you are one of our "senior" employees. What exactly does your career at Aurubis look like?

I started here when I was 19 years old, in January 1977, in the quality control department. Afterwards, that department was merged with the production departments and then I became a production worker. I worked for 35 years as an operator in Contirod production until I was given the opportunity in 2012 to grow into a team leader. I've been doing this for 10 years now and I still enjoy doing it. As a team leader, you also have many contacts with other services. I am a social person so that makes it extra fun for me.

You are now working as a team leader at Contirod. What exactly does your job entail?

'm "foreman" as they popularly say. I manage a team of 15 operators, prepare work schedules and holiday arrangements, have contact with HR for the operators of my team, ... We work in a three-shift system and during each shift we are always present with 11 operators and I fill in where required. In fact, it comes down to making sure that the production is running together with my team. I may be a foreman and my responsibilities are different from those of my colleagues in production, but I also feel like a member of the team. If I need to jump in, I don't hesitate for a second and then I do it.
How would you describe a job as an operator in the Contirod production department?

I think there is a lot of variety in a job as Contirod operator. When it comes to working at a large factory, people often think of working in one fixed place on the line. But that's absolutely not the case here: we rotate over the line. In addition, we have a casting and rolling mill at Contirod. I personally think that variety is a big advantage. And that variety has also ensured that I have been working at Aurubis for so long. Because you won't keep doing a job you don't like for 45 years! I have also been lucky enough to always be in a good team, with a positive atmosphere and where you can have fun.

What growth opportunities do you get here at Aurubis?

If you have capacity, talent and the right attitude, I think you can grow relatively quickly at Aurubis. I myself worked for years as a production worker and was eventually able to grow into a team leader. That's something I'm proud of, because it's an appreciation you get. You used to become a foreman when you were 50 or 55 and now you can do that at 30 or 35. You get a lot of opportunities at Aurubis and if you don't get them now, you might get them in one, two or five years.

Why do you like working at Aurubis?

I'm from Noorderwijk and I find working close to home really pleasant and easy. I have leased a speed pedelec through Aurubis and I always come by bike, unless it rains like crazy. And when I'm working the night shift, I sometimes also take the car. In my private life, I also often use the speed pedelec to get around, because you are often faster than by car!

In terms of safety, the difference with the past is huge and I really appreciate that. Security has evolved very strongly at our company and everything is being done to improve it even further. We must of course be aware that we are dealing with heavy industry at hot temperatures, which requires attention and a correct attitude from everyone. But safety clearly takes precedence over speed or production quantity.

And I am also convinced that Aurubis pays a very good and correct salary. A good salary, meal vouchers of €8, ... But money alone does not make you happy, because earning a lot and not liking your job, that would not work for me.
If you've been with the same company for most of your career, you'll probably have a memorable story to share with us.
(laughs) I started here in January 1977 in a production hall that no longer exists. I soon realized that the job was not really for me. I thought it was too boring and there was too little challenge. I am a very "straightforward" person and when they ask for my opinion, I tell them the bare truth. A month after my start-up, two men come by in production and ask how I'm doing. It was winter and they were wearing long brown coats. So I thought they were colleagues from the workhouses, so I tell them that I wouldn't keep doing the job and that I was planning to look for another job. A colleague who was standing next to me then asked, "Do you actually know who that was?". Apparently it was a manager, but I didn't know that yet. Shortly afterwards, I was invited for an interview and then I was put to work in the Contirod department. That was a good thing, because more than 40 years later I still enjoy working in this production environment. And it also typifies how I am: I will always be open and share my opinion, even if it is against the director. Honesty is very important to me and I expect the same from others.
Only a few more months and then your retirement will start. Time for other things?
I really like cycling with the racing bike. With the club or with my wife. We can really enjoy staying at a B&B for a few days and exploring the region there with the two of us. We map out routes and then make journeys of 100 to 120 kilometers per day. And of course we stop every now and then for a drink (laughs).
The production teams at Contirod are still looking for extra colleagues!
Apply quickly and easily online. We would be happy to receive you for tests and an introductory meeting. We look forward to seeing you soon!