Press Release
Aurubis Bulgaria certifies iron silicate as a construction product
Bulgaria | Monday, January 23, 2023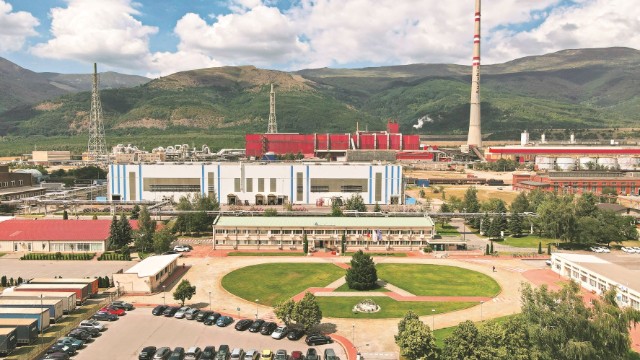 The company has implemented a Production Control System in the process of production of synthetic additives for concretes and mortars
Aurubis Bulgaria AD has certified one of its main by-products, iron silicate, as a construction product with application in concretes and mortars. The raw material now will be used as a fine additive material of industrial origin by producers of concrete, concrete products and mortars.
The company successfully passed the audit of the production control system for assessing the conformity of construction products with the requirements of the harmonized European standards EN 12620:2002+A1:2008, EN 13139:2002 and EN 13139:2002/AC:2004, supporting Regulation (EU) 305/2011 and was certified by the Center for Testing and European Certification (CEC), receiving the CE marking of iron silicate.
Iron silicate is a by-product of copper concentrate processing. The material meets the requirements of the two harmonized European standards, and its use helps the reduction of carbon footprint and sustainable use of materials of industrial origin. In addition, its usage leads to construction products with higher mechanical performance and greater durability.
The use of iron silicate as a raw material for other industries is an integral part of Aurubis Bulgaria's sustainable development strategy. The raw materials of the future are already produced materials, ready and certified to be used in the circular process of sustainable recovery.
Iron silicate was certified by the Ministry of Environment and Water as a by-product in October 2021. In October 2022, the Centre for Testing and European Certification ranked it among the first materials of industrial origin in Bulgaria with this status.