Press Release
Aurubis Bulgaria supported a project for young architects and civil engineers
Bulgaria | Monday, February 14, 2022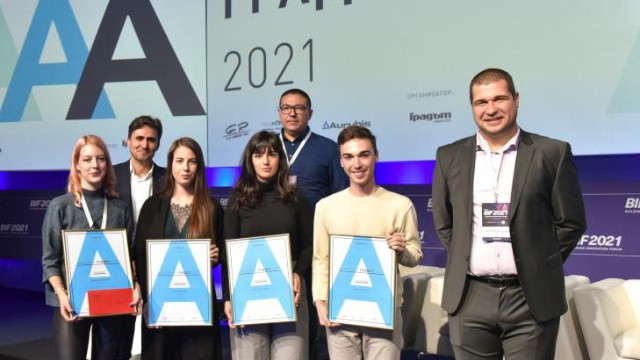 The competition "Urban Environment and Infrastructure" part of the initiative "CITY Academy" encourages students and young professionals
For the eighth consecutive year, the CITY Academy organizes competitions for young architects and engineers in the field of construction, urban architecture, interior design and infrastructure.
The initiative, supported by Aurubus Bulgaria, involved Bulgarian students and young professionals - graduates of Bulgarian and foreign universities. Fifty six students and specialists aged up to 30 years participated in the thematic competitions "Buildings and Interior Spaces" and "Urban Environment and Infrastructure".
Their projects were evaluated by professional jury, which involved Eng. Tsvetan Velkov, Project Manager Development and Technology at Aurubis Bulgaria.
Awards to the winners of the competition "Urban Environment and Infrastructure" were handed by Dr. Eng. Konstantin Nenov, Civil Engineer Technical Infrastructure at Aurubis Bulgaria. Dr. Nenov congratulated the young participants and wished them a successful career.