Aurubis Bulgaria supported Pirdop, Zlatitsa and Anton in the celebration of the 1st of June, the International Children's Day
Bulgaria | Monday, June 7, 2021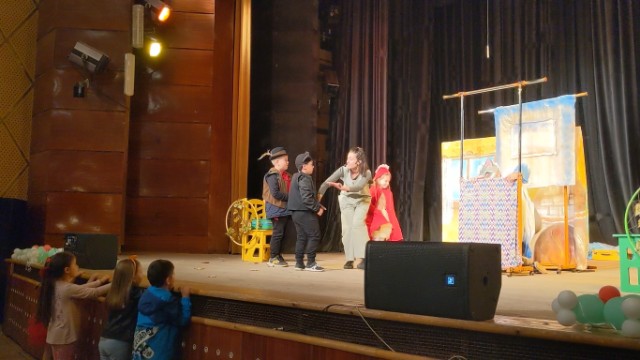 This year, with the financial support of Aurubis Bulgaria, the children in Zlatitsa enjoyed the production The Wolf from Fairy Tales of Lyubomir Kabakchiev Theatre, Kazanluk, while the children from Pirdop Municipality had the opportunity to enjoy the performance of Funny Concoctions of PAN Theatre, Sofia.
The children from "Bulgarche" kindergarten in Anton and "Vyara, Nadezhda i Lyubov" and "Sluntse" kindergartens in Zlatitsa received new toys to play in the summer season.
Traditionally, Aurubis Bulgaria supports children activities and development of schools in the Sredna Gora region. Last year, the company, together with Vazrazhdane Theatre, organized the online performance of Max and Moritz for the children in the area, which was viewed more than 400 times.
This year the company continues the registration of applicants for the Summer Photography and Music Academies. The deadline for registration for the Photography Academy, organized jointly with Cambana Press, is 20 June. The Piano, Guitar and Percussion Academy, in partnership with Phoenix Music 2012, will continue to register applicants until 20 July 2021.