Aurubis Bulgaria hosted the FIFA 20 charitable virtual tournament
Bulgaria | Wednesday, June 9, 2021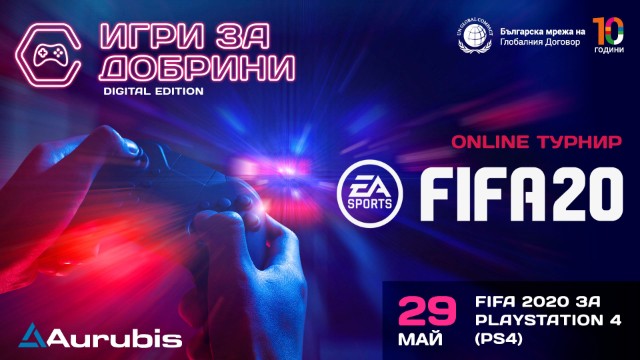 Aurubis Bulgaria hosted FIFA 20 PlayStation 4 tournament. The virtual competition was organized for charitable purposes with the technical assistance of the Innovator start-up company and in partnership with BCause Foundation within the framework of the Games for Good initiative of the Un Global Compact Network Bulgaria.
After a series of closely fought football matches, the Aurubis Bulgaria team of Mr Nikolay Mindilov, Mr Petyo Cholakov and Mr Tsarimir Georgiev became the runner-up to the team of TechnoLogica. Online matches were played on the eve of the real final of the UEFA Champions League.
The jackpot of the virtual FIFA 20 tournament was donated for charitable purposes. The Innovator partner company also contributed to the cause by donating their fees for the technical support of the tournament.
Aurubis Bulgaria is a traditional participant in the Games for Good initiative. The purpose of the competitions is to show that responsible business, sports, and meaningful causes can go hand in hand. The year of 2020 was a zero year for competitions because of the pandemic. In 2019, the tennis and table tennis teams of the copper plant raised funds to support the treatment of children with chronical and other diseases in the Sredna Gora area.