Bars and profiles |
Aurubis BARS&PROFILES
Aurubis BARS & PROFILES provides copper solutions for electrical power systems as well as generators, substations, distribution systems, switchgear, and conductor systems. We provide copper products for medical systems and different areas of research that use electricity to create magnetic fields. Other applications include AC and DC motors as well as induction furnaces in which metals are heated for smelting.
Basis for sophisticated applications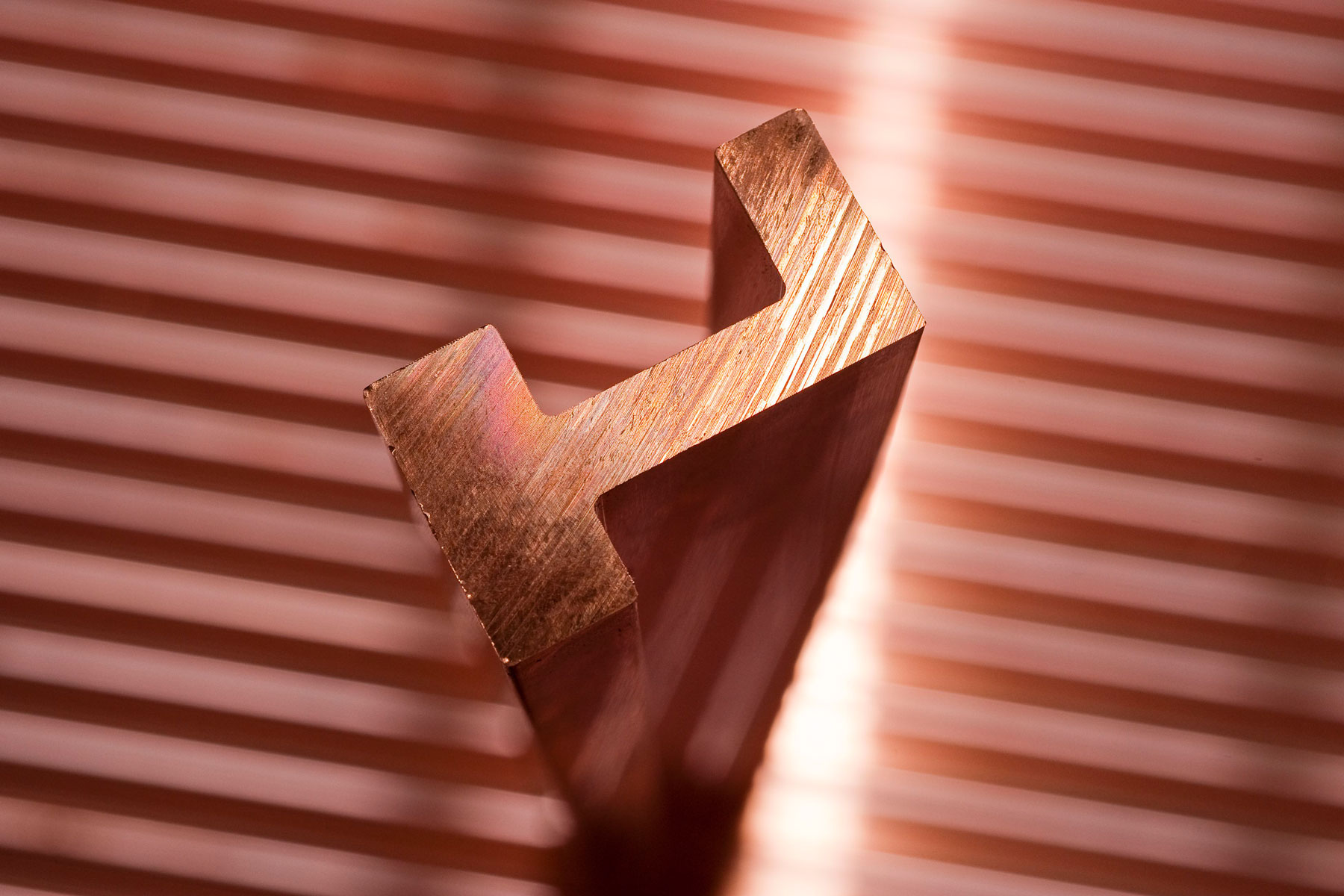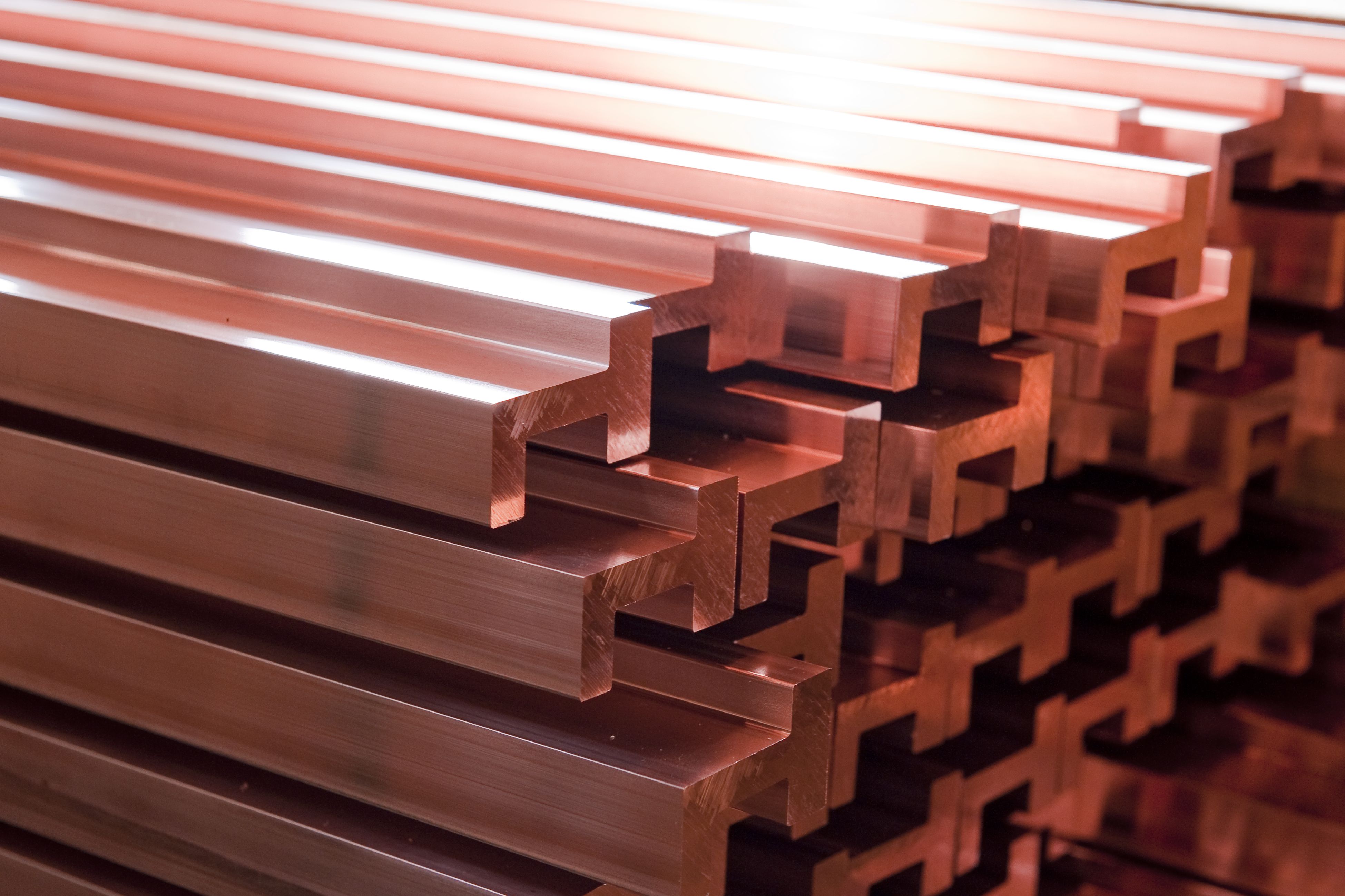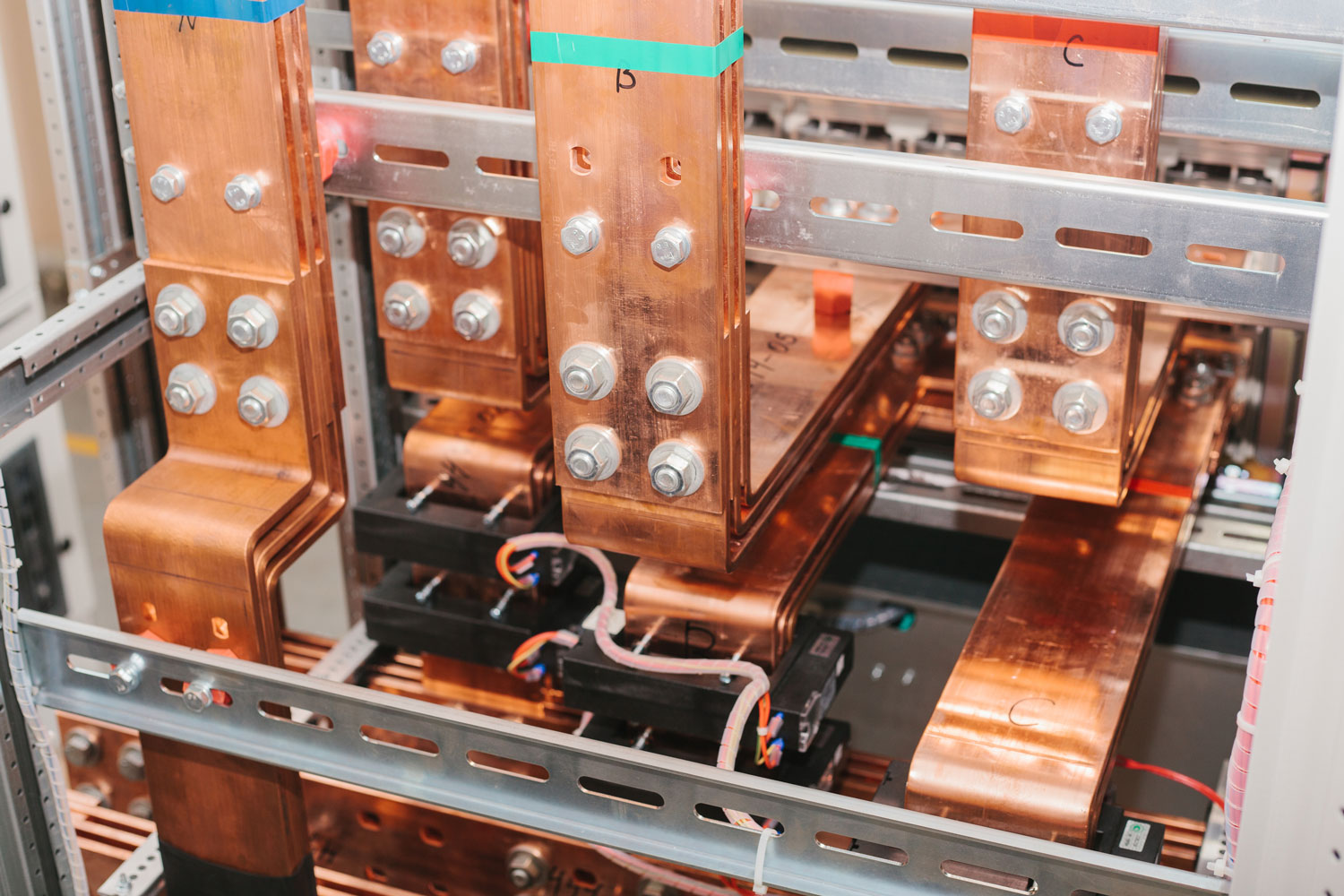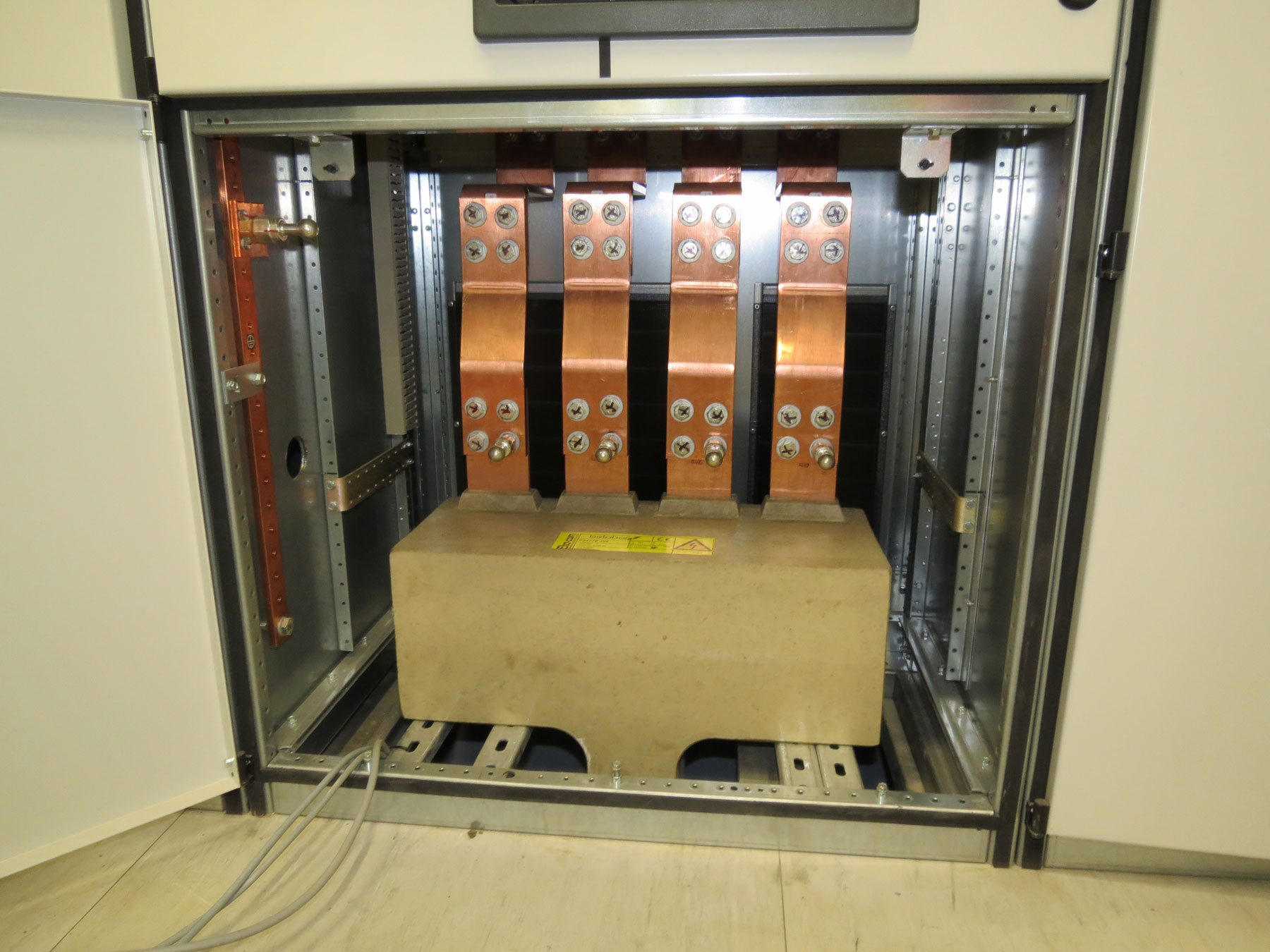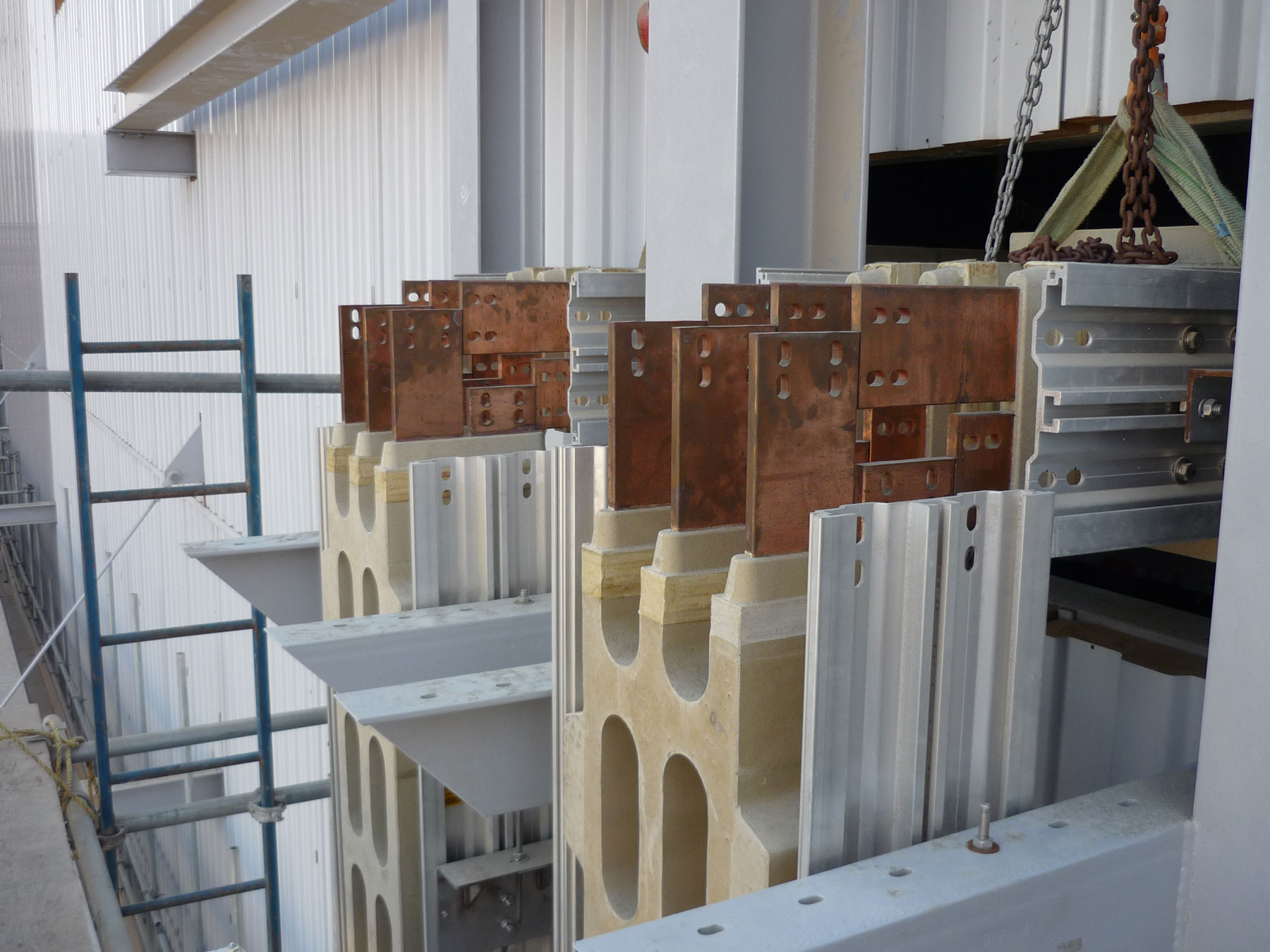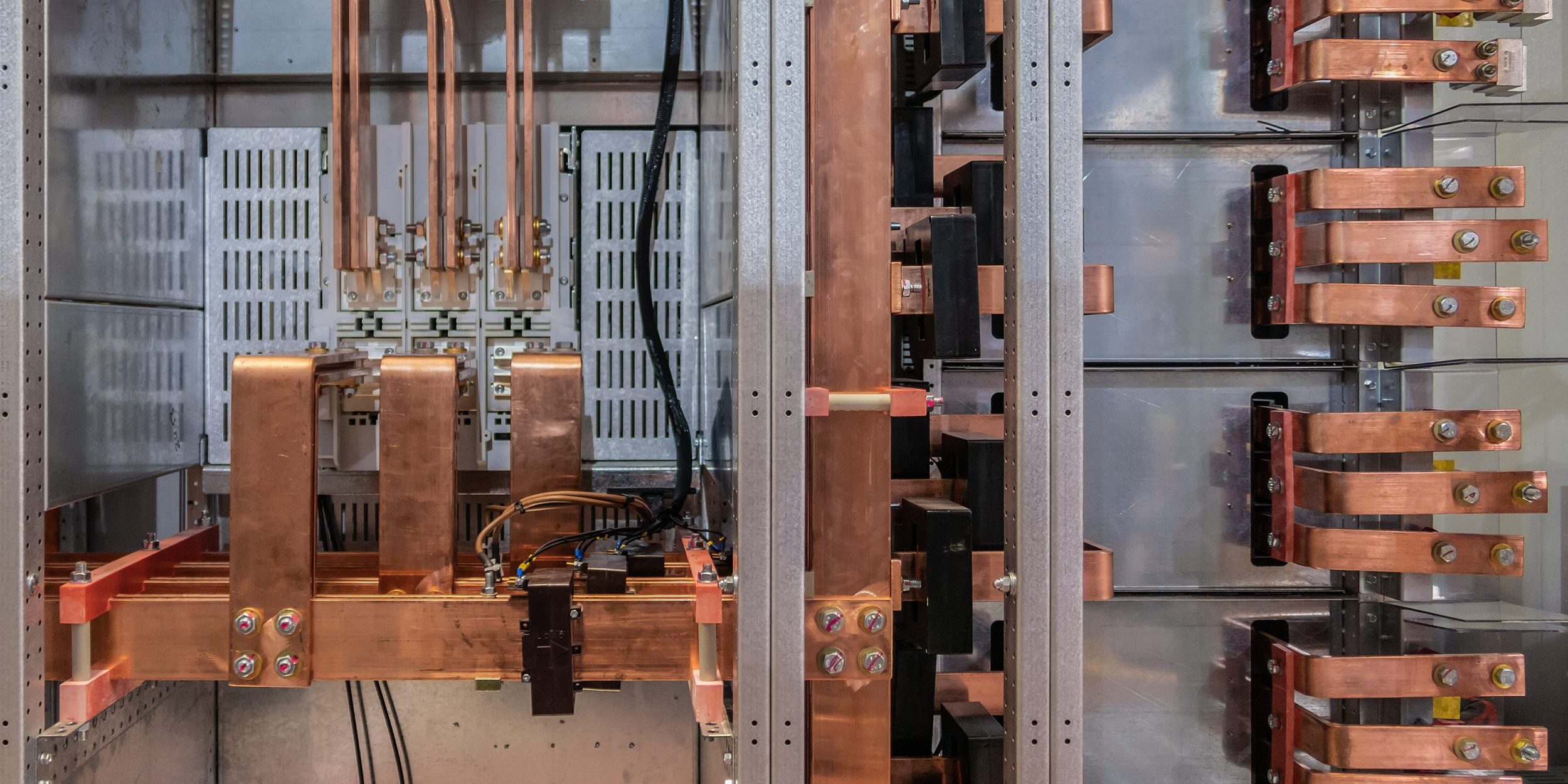 Aurubis FOXROD copper rod from our own production is used as a preliminary product for Aurubis BARS&PROFILES. This rod is processed into bars and profiles with the help of a continuous extrusion process.
The products have excellent properties for applications in a variety of sectors. These properties include high electrical conductivity and high copper content of at least 99.9 %. Our copper profiles also feature smooth surfaces and the tightest of tolerances. The profiles can be processed by bending and coating.
Extrusion tools give each bar and profile its shape. Because our tools are produced in-house, throughput times can be kept very short from the first drawing to the manufactured profile, even with new profiles. Complex profiles with maximum cross-sections up to 2000 mm2.
---
---
More than
new product developments per year
Generation and distribution of energy
Aurubis BARS&PROFILES provides copper solutions for use in generators and is used to produce electricity
Electricity is distributed via switchgear and substations as well as conductor and distribution systems
This allows Aurubis BARS&PROFILES to make a direct contribution to the distribution of electricity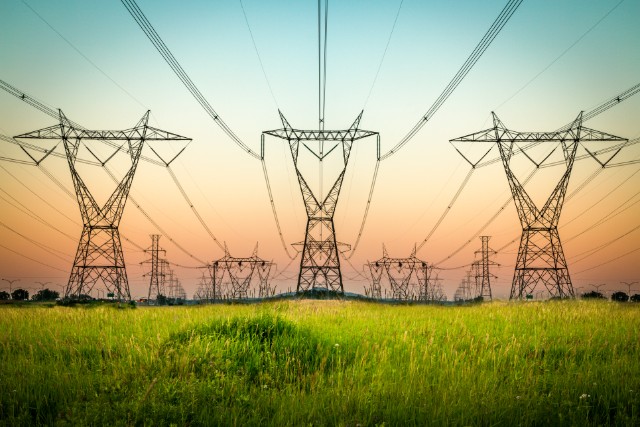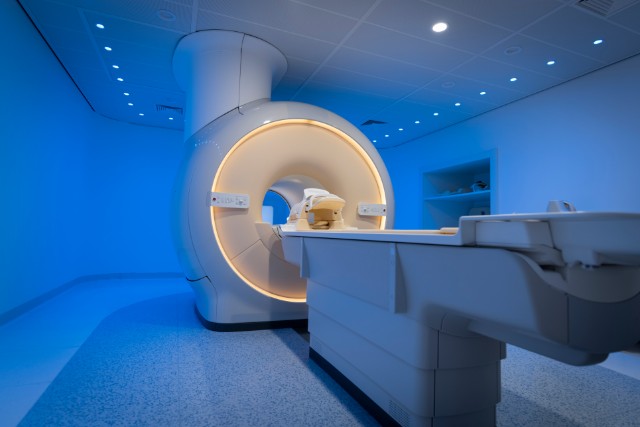 High-energy systems
Aurubis BARS&PROFILES provides copper products for high-energy applications
Medical systems and other research areas in which electricity is used to generate magnetic fields
Induction furnaces in which magnetic fields are used for metal melts
Other applications in which electricity is used for lighting or converted into mechanical energy or heat
---
Product portfolio
Our copper products are available in different versions. The cross-sectional areas of the products can range from 20 mm2 (180 g/m) to 3,000 mm2 (27 kg/m).
The standard packaging for our copper products is a (sandwich-type) wooden box that ranges from 4,000 mm to 6,000 mm in length. In addition, some products can be delivered on loose coils weighing up to 1,800 kg.
Additional packaging options are available upon request.
Flat bars
Aurubis BARS&PROFILES provides a wide range of flat bars for processing in the electrical engineering industry. With lengths up to 10 m, widths from 10 mm to 50 mm, and heights from 2 mm to 50 mm, flat bars can be manufactured as finished products according to customer specifications.
Additional dimensions and custom-made products available upon request.
Round bars
Round bars are also some of the most popular Aurubis BARS&PROFILES products. With lengths up to 10 m and diameters between 12 mm and 52 mm, round bars can be manufactured as finished products according to customer specifications.
Additional dimensions and custom-made products available upon request.
Profiles
Depending on customer needs, profiles made by Aurubis BARS&PROFILES can be manufactured in different simple and complex shapes.
Aurubis BARS&PROFILES hollow profiles are particularly suitable for processing in induction systems and generators, and can be produced in different versions.
Furthermore, Aurubis BARS&PROFILES fins in simple as well as complex versions are ideally suited for the manufacture of commutators. A variety of finished products can be manufactured according to customer requirements.
All dimensions and profile geometries are available upon request.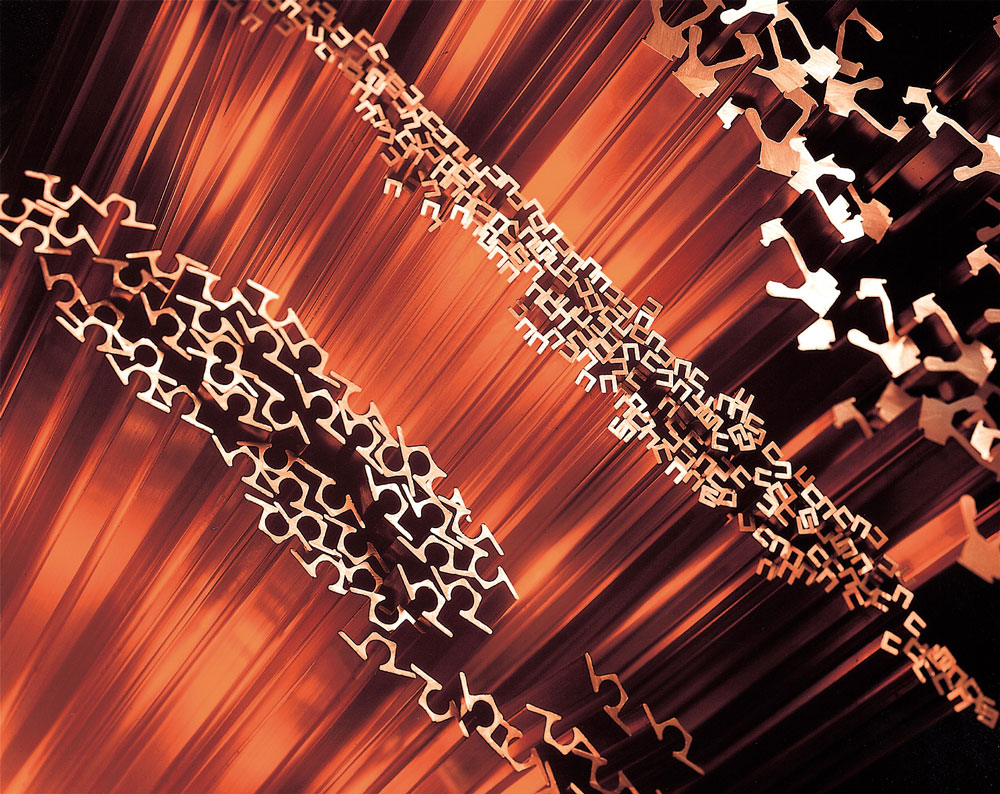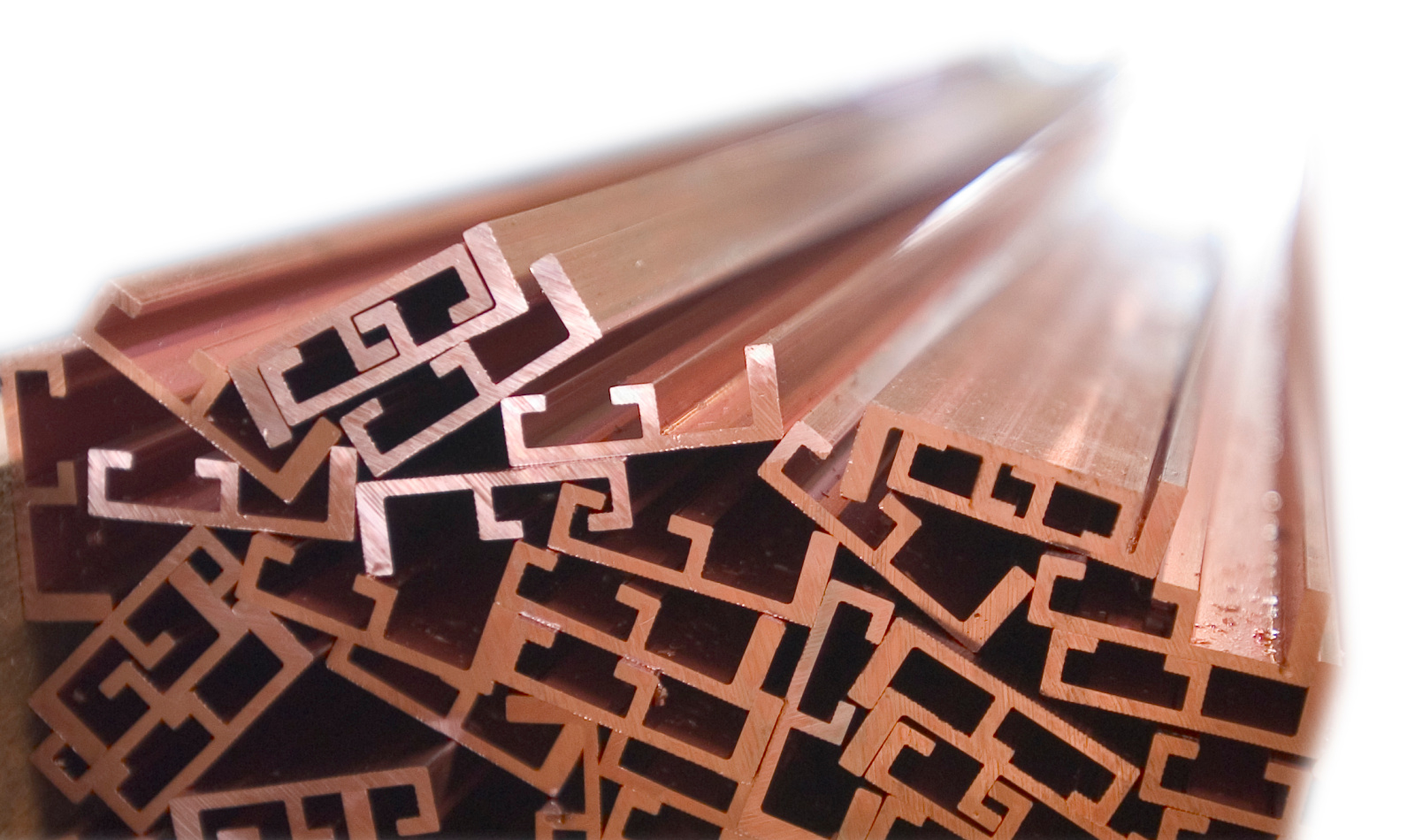 ---
Copper content and materials
In addition to the standard materials listed here, developments of CuAg0.01 to CuAg0.1 as well as other materials are possible upon request.
Aurubis BARS&PROFILES
Available materials
Cu-ETP
CuAg0,04
CuAg0,1
CuAg0,2
Cu-HCP
CuAgP
Um das video zu sehen den QR code scannen
Multimetal supplier Aurubis produces high-quality metals as well as semi-finished and finished products at its plants and production facilities as it pursues its mission to become the world's most sustainable smelter network. We not only have an enormously high-quality approach to our own semi-finished and finished products; our focus on sustainability and the environment has been a daily incentive to us to continue improving for more than two decades. With our new label, Tomorrow Metals by Aurubis, we indicate that sustainability plays a role in all our activities. The four pillars of environmental protection, awareness of our carbon footprint, recycling and responsibility – for people as well as the supply chain – serve as guiding principles to help us achieve the goals we have set for ourselves. As a result, customers acquire products that are not only excellent quality but also sustainable and low-emission, as a basis for processing along the entire supply chain.
Recycling and production process
Aurubis - a customer-oriented partner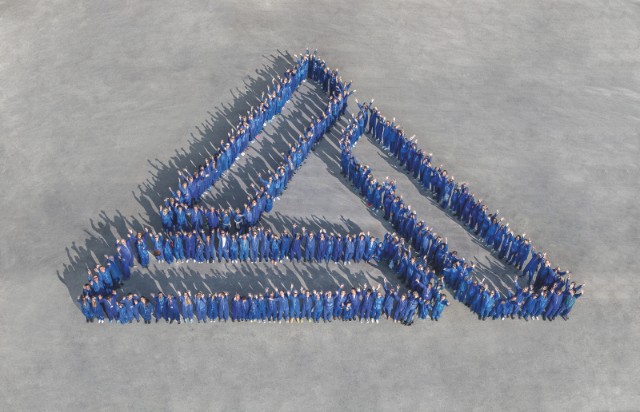 Supply security
Aurubis produces a wide range of metals and semi-finished products and makes an important contribution to the circular economy through multimetal recycling. Supply security is ensured through fully integrated production from anodes to cathodes to copper products. This is also reflected by redundancies with four ROD plants and four tankhouses.
Innovation capacity
The metal extraction processes at Aurubis are continuously improved so they remain state-of-the-art. We draw on the unique expertise of our specialists in the extraction, processing and recycling of metals and complex compounds.
Strong partner
Aurubis is a solidly positioned MDAX company and is thus a strong, financially sound copper supplier for the long term. We offer customer-specific price hedging solutions with full pricing transparency.
Copper on account
Aurubis offers customers an option called copper on account (Wandelkupfer), which enables them to secure supplies for their own supply chain using copper positions. Customers can flexibly procure copper from Aurubis and provide it to their own suppliers through copper accounts.
Sense of responsibility
For Aurubis, responsible corporate governance is an integral contribution to securing the company's future. The 2030 sustainability targets establish the framework for this purpose. They are a component of the Aurubis corporate strategy and are divided into the focus areas People, Environment, and Economy.
Contact