Press Release:

Helden Voor Helden

, Aurubis Olen and Thomas More join forces in special cycling project
Olen | Monday, March 7, 2022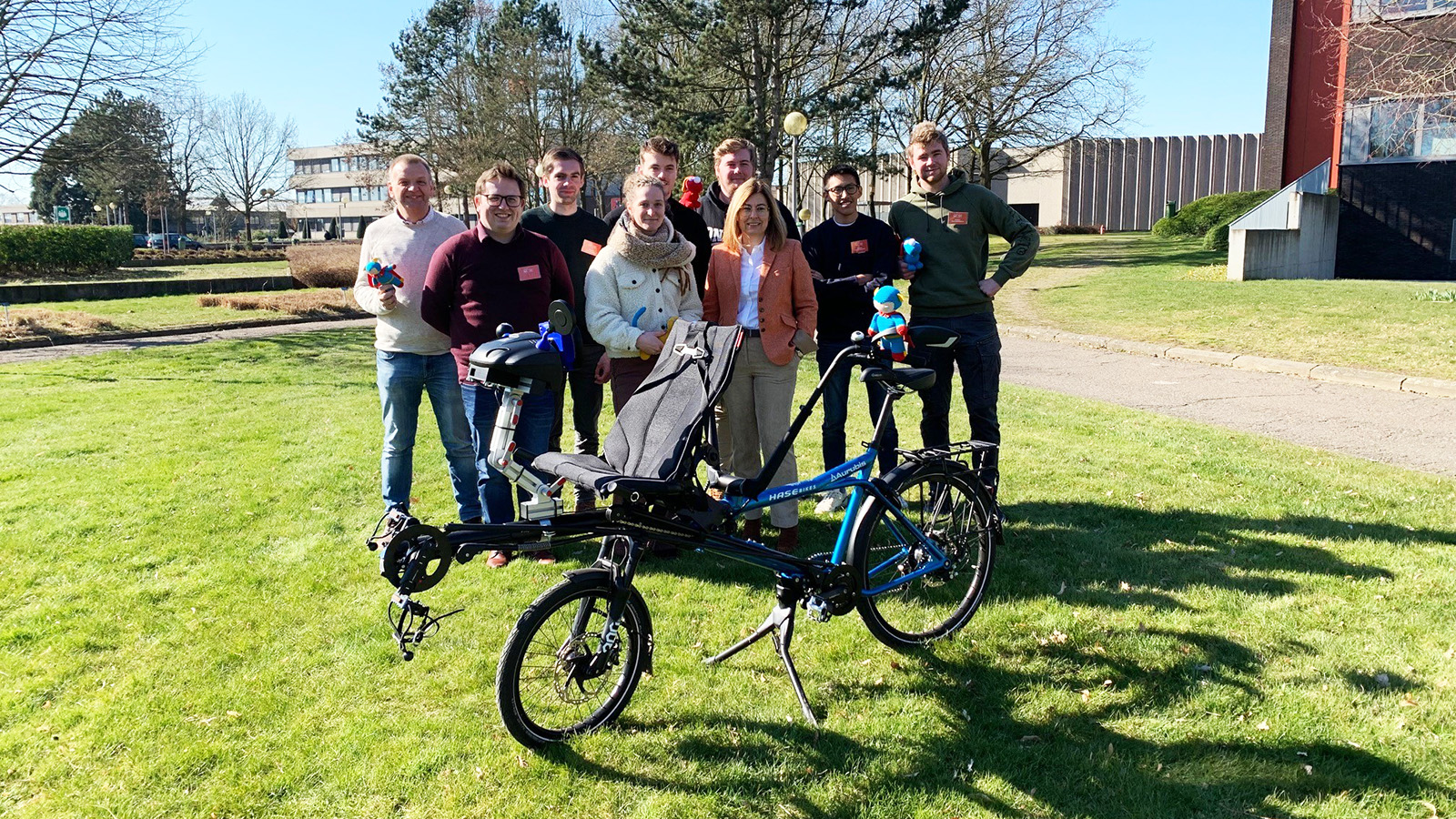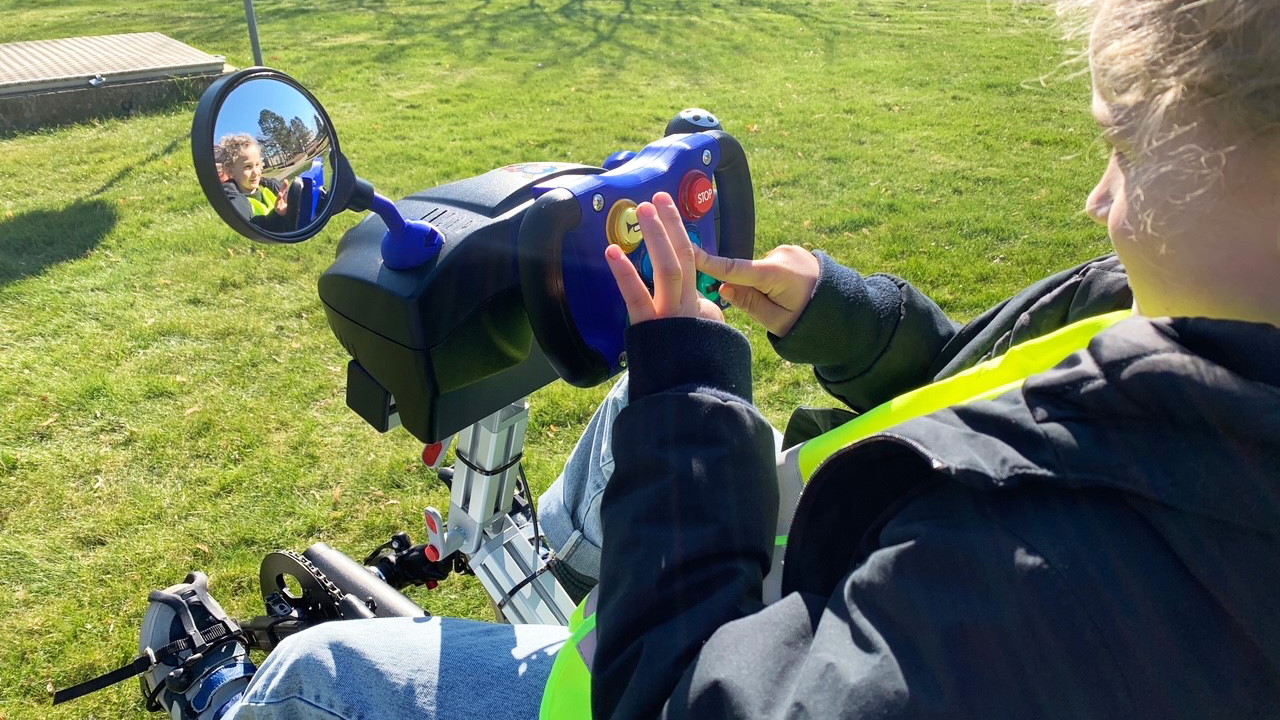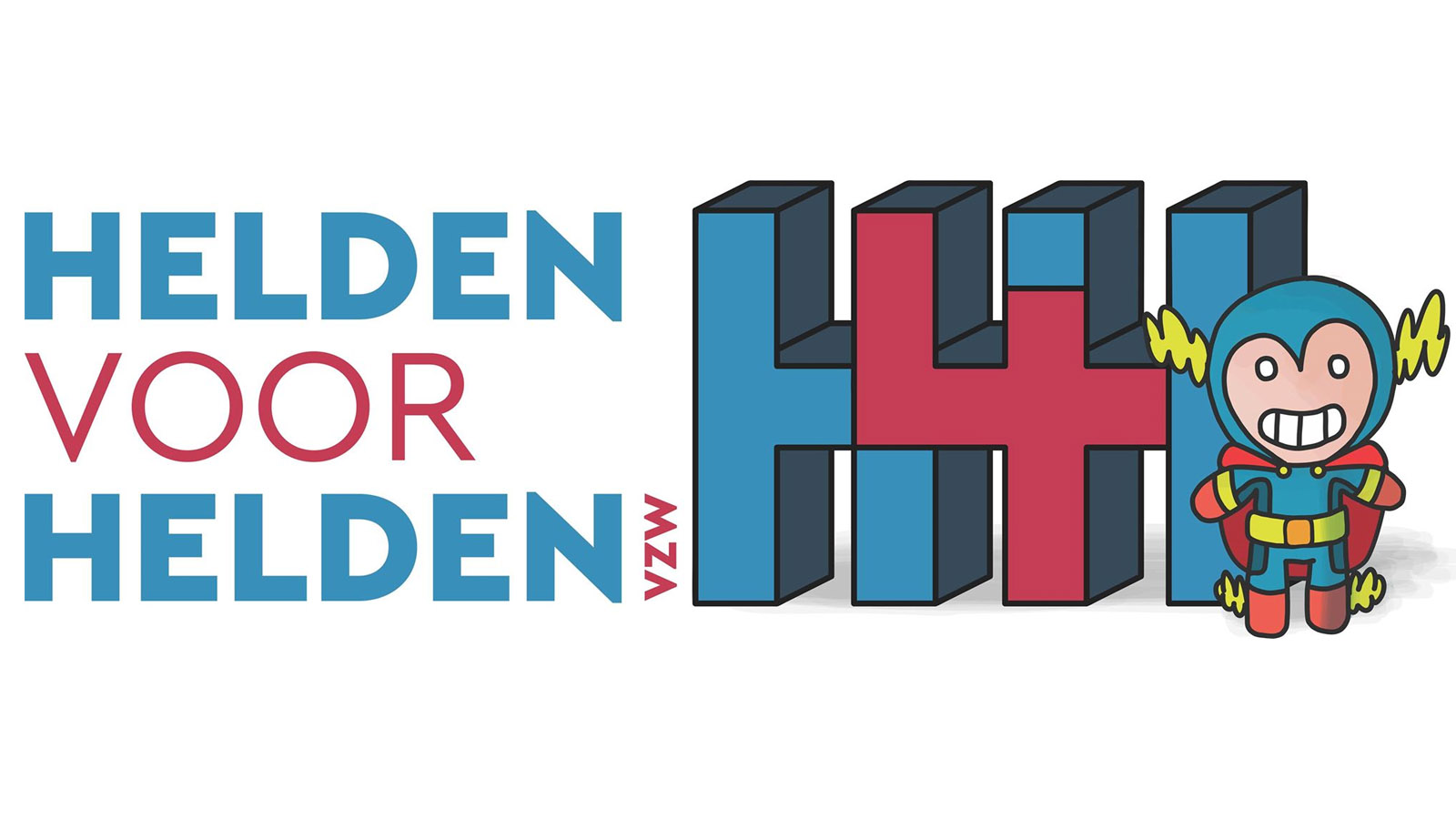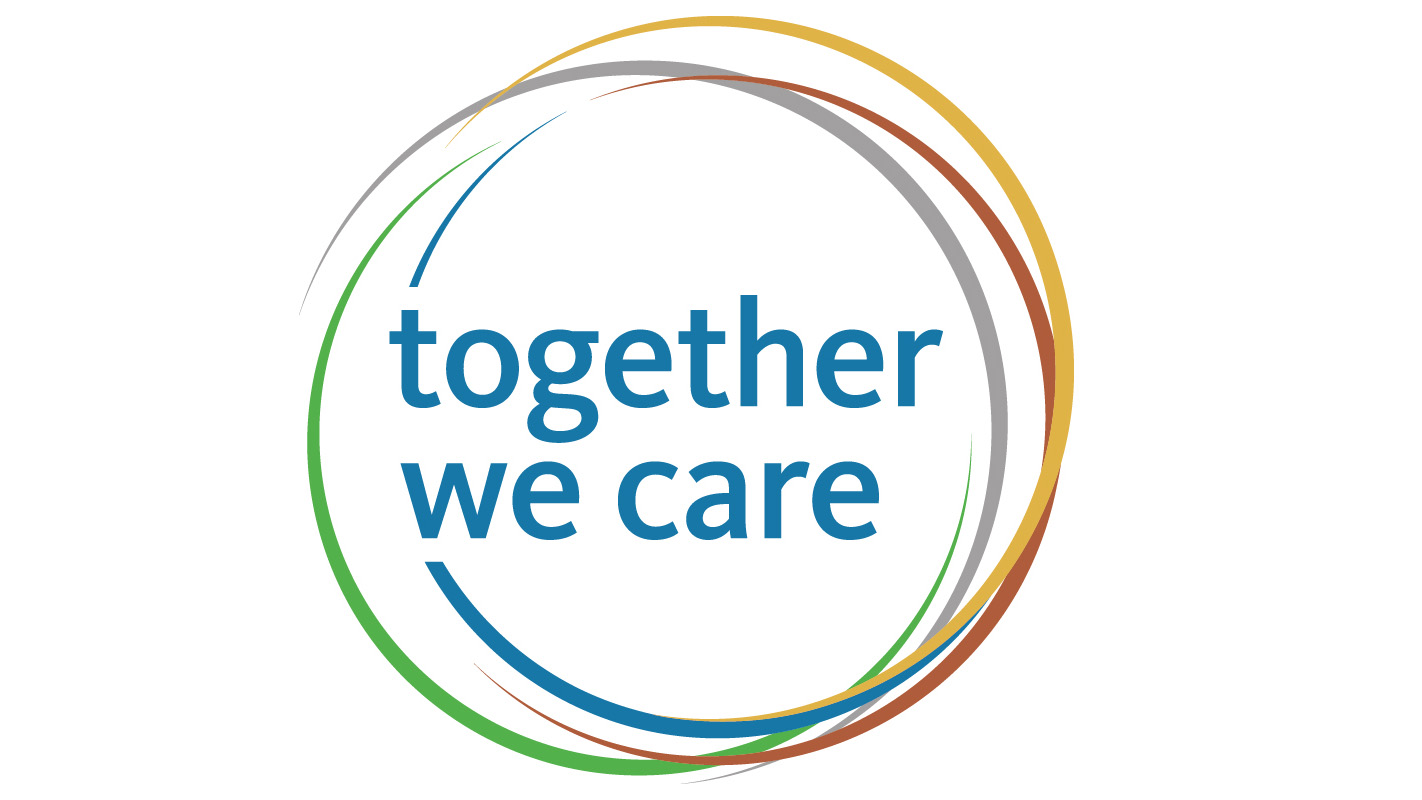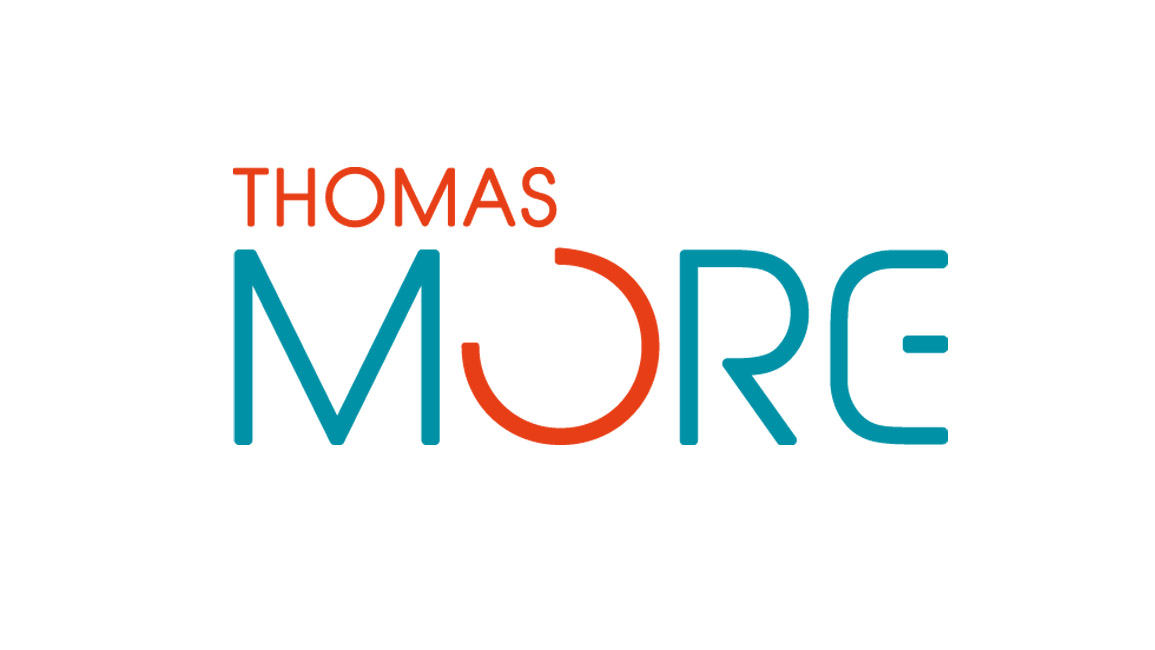 Aurubis Olen supports the non-profit organisation Helden Voor Helden and invests in a specially designed bicycle that allows children and young people with a chronic or life-threatening disease to go on a cycling trip with their family. Students of the Bachelor of Electromechanics at Thomas More (Campus Geel) have developed an interactive dashboard for the bicycle, thus ensuring a real total experience.
Giving chronically ill children the best possible quality of life, by focusing on their talents without constantly being limited by what they cannot do: that is the objective of Helden Voor Helden. The non-profit organisation was founded in 2019 after a few parents got to know each other at University Hospital UZ Leuven.
We have been playing with the idea of such a special tandem bicycle for some time. With the bicycle project, we can improve the well-being of these children and young people. We shift the focus from the disorder to the qualities and opportunities
, says Hanne Van Bossele of vzw Helden voor Helden.
The purchase of such a bicycle is not easy for a young non-profit organisation.
This project fits in perfectly with our social vision. It stimulates children and young people in their talents, and allows them to practice sports in an adapted way
, says Inge Hofkens, Managing Director of Aurubis Olen. The fact that the company is strongly rooted in the wider Olen region as an employer of 630 local people is also demonstrated by this cooperation.
Our slogan is Metals For Progress. Our copper and our metals are the basis for important megatrends such as green energy, e-mobility and digitalisation. As a company, we are constantly looking at what is going on around us. We take our responsibility, and we are glad that we can put our shoulders to the wheel
, says Els Lievens, HR Director at Aurubis Olen.
A study project with Thomas More completes the circle. "Within the Bachelor's programme in Electromechanics, we make a direct link between technology and strengthening the opportunities for everyone in society. With this project, the students show very concretely how we can use technology to support the quality of life" , says Ruben Cannaerts, lecturer at Thomas More. Six third-year students developed a communication system for the tandem bicycle. This allows the child sitting at the front of the bike to communicate with the driver at the back. "After an initial brainstorming session, the idea soon arose to build an interactive handlebar. Each button has its own meaning. For example, there are two buttons to choose left or right. When the child presses it, the driver sees it on a display. A mirror allows child and driver to make visual contact at all times. And as an extra, there is also a horn," explains student Tom Soeffers.
The cooperation between Thomas More, Aurubis Olen and Helden Voor Helden is a fine example of education, industry and non-profit organisations joining forces to make a valuable difference in the lives of these families. Sofie's son Hendo has ASD, which makes cycling almost impossible. Recently, they tested the Aurubis tandem bicycle for the first time. "Being able to borrow this bicycle free of charge from Heroes For Heroes is ideal for us. The front seat is very comfortable for our 9-year old son. He can decide for himself when to pedal actively or just to rest and enjoy the ride. For many people, this is absolutely normal, but for us it is so special to be able to cycle together!"
Contacts