Aurubis nominated for Flanders International Business Awards 2023
Olen/Beerse | Wednesday, July 5, 2023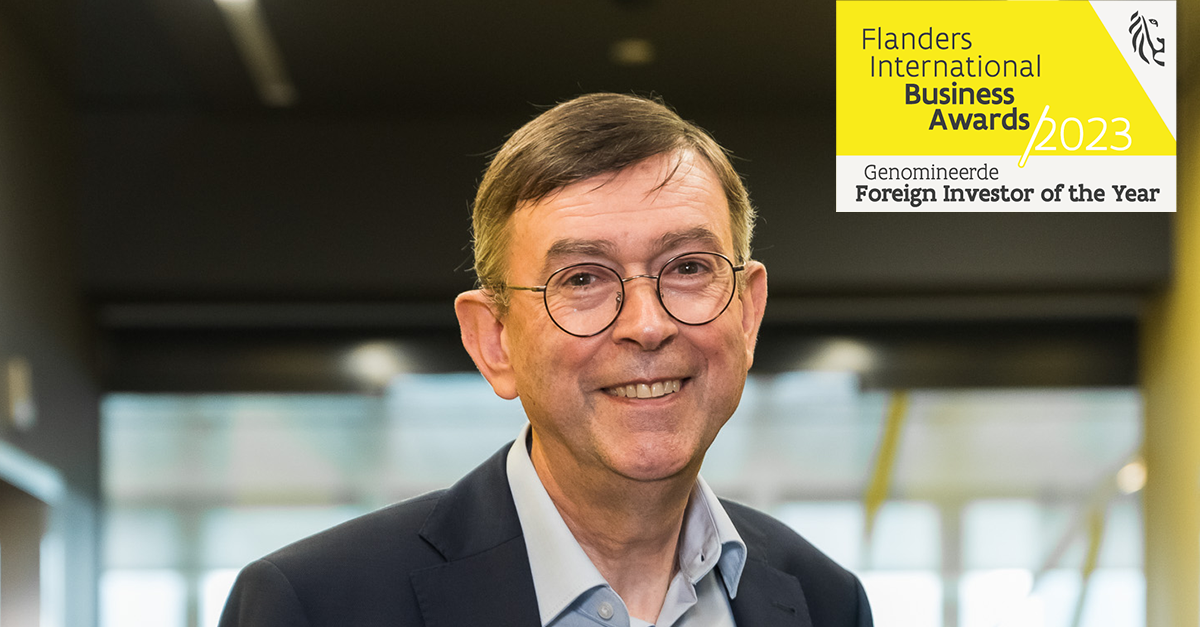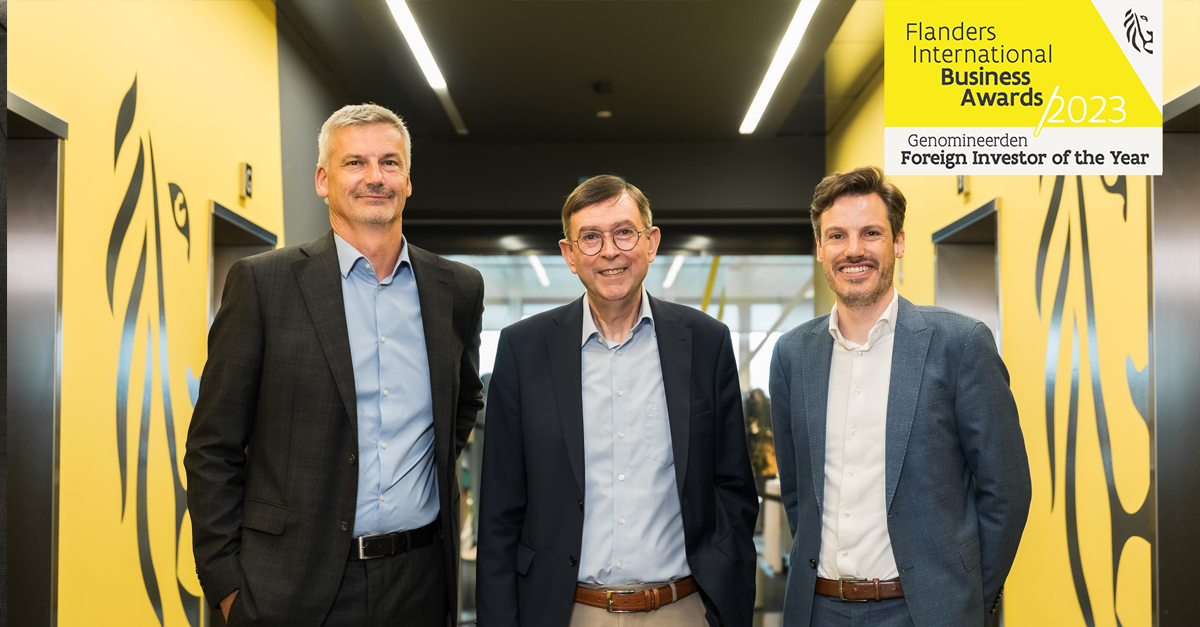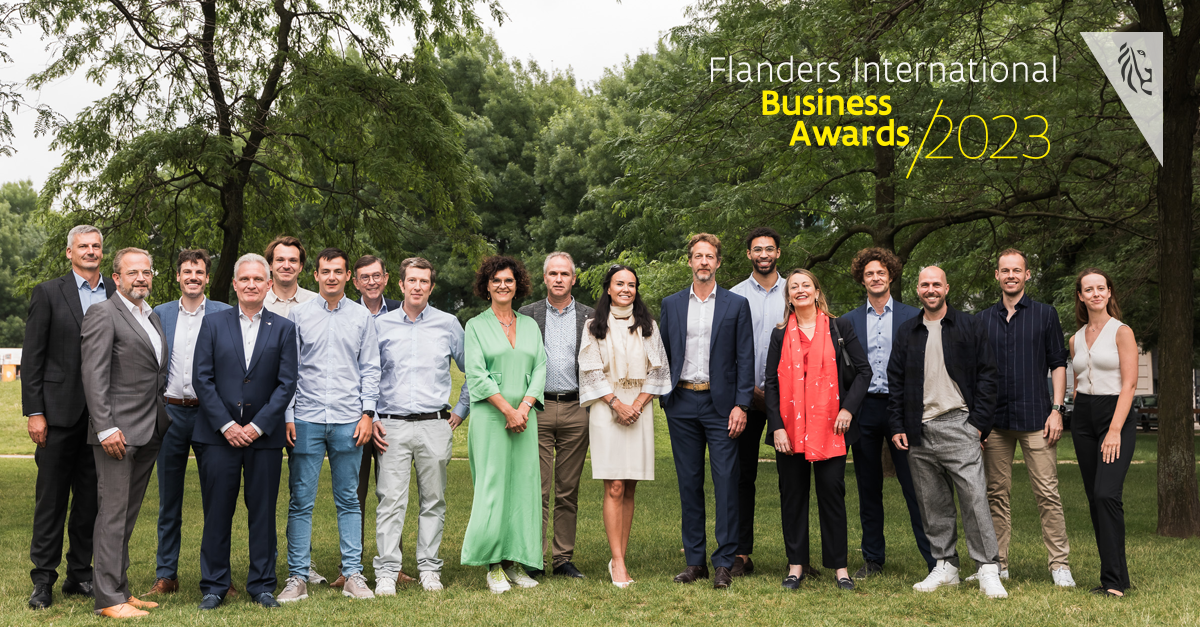 On July 5, 2023, FIT (Flanders Investment & Trade) nominated Aurubis for the first-ever Flanders International Business Awards. These awards recognize achievements in various categories, including 'Exporter of the Year,' 'Foreign Investor of the Year,' and 'Startup of the Year.'
In the 'Foreign Investor of the Year' category, Aurubis has emerged as a top contender alongside international players Pfizer and Plug Power. This nomination is a testament to our significant investment projects in Olen and Beerse, demonstrating our commitment to promoting growth and development.
Read the full press release below.
---
Meet the 9 nominees competing for the first-ever Flanders International Business Awards 2023
Brussels, 5 July 2023 – With the Flanders International Business Awards, for the first time, FIT is crowning a Flanders-based exporter, a foreign investor in Flanders and a startup during a joint event on 20 September. The first competition round has been completed: the professional jury shortened the list of 100 contenders to 3 times 3 nominees. In the Exporter of the Year category, Dewulf (Roeselare), Globachem (Sint-Truiden) and IndigoCare (Tessenderlo) are competing against each other. In the Foreign Investor of the Year category, investment projects by Germany's Aurubis (Olen and Beerse) and US companies Pfizer (Puurs) and Plug (Antwerp) are in the running. Meanwhile, Loop Earplugs (Berchem), Sensolus (Ghent) and TechWolf (Ghent) are contending in the Startup of the Year category.
"Through the Flanders International Business Awards, we discover, highlight and crown the stories behind internationally entrepreneurial Flanders. All 100 award candidates, not just the nominees that made the shortlist, from the small startups and SMEs to the multinationals, have presented strong cases. Now, the nominees are ready to compete to be the first to receive the titles of Exporter, Foreign Investor and Startup of the Year on 20 September." – Joy Donné, CEO of Flanders Investment & Trade
3 nominees for Exporter of the Year (in alphabetical order)
Dewulf
For nearly 80 years, Dewulf has been developing and building agricultural machinery for potato and root crop cultivation. Today, the third generation is at the helm of the West Flanders-based company. Besides its headquarters in Roeselare, it has branches in the Netherlands and Romania.
Through an intricate dealer network, the machines are sold in 37 countries worldwide. In major agricultural markets such as the US and France, dealers work together with local staff who provide technical support and after-sales service.
Based on farmers' specific needs, Dewulf's R&D team works continuously on technical improvements. Meanwhile, the in-house developed machine configurator and operating software are designed to increase the ease of use. What's more, both the manufacturer and its customers will soon be able to monitor and adjust the performance of each machine via a cloud platform.
Location: Roeselare
Number of employees: 185 FTEs (Belgium)
Turnover (2022): € 87,430,316.03
Share of exports in turnover (2022): 85%
Share of non-EU countries in exports: 33%
www.dewulfgroup.com
Globachem
This first-generation family business from Sint-Truiden was established some 20 years ago and helps food growers keep their crops healthy. In this way, Globachem wants to contribute to sufficient, safe and sustainably grown food for the rising world population. They achieve this by developing, registering and internationally marketing a wide range of existing and innovative crop protection products. Since the start, their focus has been on major agricultural countries such as France, Germany, the UK, Poland and, later, Brazil. Today, the company is active in 39 countries, through a network of distributors and its own branch in Brazil.
Globachem has 2,000 IP registrations in its portfolio, both for existing products and its own developments or improved formulations. Half the team works on innovation. In the research greenhouse, called the Greennovation Center, the R&D team screens new products, preferably of natural origin.
Location: Sint-Truiden
Number of employees: 73.9 FTEs (Belgium)
Turnover (2022): € 287,966,588.61
Share of exports in turnover (2022): 95%
Share of non-EU countries in exports: 23%
www.globachem.com
IndigoCare
IndigoCare emerged in 2009 as a health tech spin-off of the Belgian telecom group ESSEC. The company from Tessenderlo develops and produces iCall, a smart call system for hospitals and residential care centers. IndigoCare deliberately adopted an international focus from square one.
In addition to healthcare-related calls, iCall also allows data to be shared between patients and medical staff. The system's compatibility and flexibility are unique, allowing it to be plugged into existing cable infrastructure and integrated with existing alarm systems. IndigoCare's R&D team also works closely with research institutions such as imec, Flanders' strategic research center for digital and nanotech.
Today, more than 100,000 beds at hospitals and care centers in 56 countries are already equipped with iCall. To accelerate the growth of their partner network worldwide, IndigoCare developed the user-friendly and inspiring training platform ICE Academy.
Location: Tessenderlo
Number of employees: 11.27 FTEs (Belgium)
Turnover (2022): € 2,809,126.97
Share of exports in turnover (2022): 79%
Share of non-EU countries in exports: 20%
www.indigocare.com
3 nominees for Foreign Investor of the Year (in alphabetical order)
Aurubis (DE)
German company Aurubis, a world market leader in copper production and recycling, made two recent investments in Flanders.
In Beerse, Aurubis is building a hi-tech facility for processing anode sludge – which is produced during electrolytic copper refining – from its plant in Beerse, among other places. Aurubis' proprietary technology, called Advance Sludge Processing by Aurubis (ASPA), allows it to extract precious metals, tin and lead from this intermediate product. The Olen site will also have a state-of-the-art and energy-efficient recycling plant. Thanks to investment project BOB (Bleed Olen Beerse), the company will be able to extract copper and nickel from the bleed – formerly a waste product in the extraction of metals – originating from its plants in Olen and Beerse, closing the circular loop in the process.
From these optimally recycled metals, Aurubis aims to create new value, all while using the metals responsibly and contributing to Europe's circular economy. Given the rapid evolutions in digitization and e-mobility, for which these metals are indispensable, Aurubis' growth strategy has a major ecological and social impact. It also reinforces Flanders' role as a "metal valley".
Type of investment: expansion project
Investment location: Olen and Beerse
Investment amount: € 103 million
Job creation in Flanders: 52 jobs
https://www.aurubis.com/olen/
Pfizer (US)
Based in Flanders, Pfizer Puurs is one of Pfizer's largest manufacturing and packaging units worldwide and the largest vaccine plant in the world. Annually, they produce 400 million units of sterile injectable medicines and vaccines (excluding COVID-19 vaccines). In late 2022, Pfizer Puurs announced a new investment project on three fronts: more production capacity, additional cold storage capability and enhanced packaging lines. This investment dedication highlights how the American pharmaceutical giant, which is already deeply embedded in the local ecosystem, wants to anchor itself even more firmly in Flanders.
The medicines and vaccines produced by Pfizer in Puurs are exported from the Flanders-based site to more than 170 countries, boosting Flanders' export figures in the process. Moreover, 30% of exports from Puurs go to low- and middle-income countries, in cooperation with non-profit organizations.
Type of investment: expansion project
Investment location: Puurs
Investment amount: € 1.2 billion (over 3 years)
Job creation in Flanders: 250 jobs
https://www.pfizer.be/nl
Plug Power Inc. (US)
Plug is building one of the largest green hydrogen plants in Europe in the Port of Antwerp-Bruges. Using its PEM electrolyzer, the 100MW plant expects to produce 12,500 tons per year of liquid and gaseous green hydrogen for the European market. For this American green hydrogen company, it is its first European production plant, located on the port's NextGen site – a hotspot for the circular economy. Green hydrogen will be transported by tank trucks and trailers, in addition to the hydrogen pipelines expected operational in 2026, developed by Fluxys.
Plug's investment project will accelerate the energy transition, help decarbonize the economy, and create meaningful jobs. 60% of Europe's purchasing power is located within 300 miles of the facility, creating important strategic hydrogen connections in Europe for Flanders.
Type of investment: greenfield project
Investment location: Antwerp
Job creation in Flanders: 50 direct jobs
https://www.plugpower.com
3 nominees for Startup of the Year (in alphabetical order)
Loop Earplugs
In 2016, two childhood friends, who both have tinnitus, founded Loop Earplugs because they were dissatisfied with existing ranges of hearing protection. They developed stylish, high-quality and, thanks to included ear tips available in 4 sizes, always-fitting earplugs. The Experience collection for concerts and festivals was followed by the Quiet collection for sound sensitivity, focus and sleep. Their latest innovation, Engage, was specifically designed to facilitate social interactions in noisy environments.
Loop Earplugs reshaped its industry and made earplugs a sought-after fashion accessory worldwide. They are also creating awareness around the major impact of sound on mental health and well-being. The fast-growing team achieves 98% of its sales internationally, in some 150 countries.
Founded in: 2016
Location: Berchem – offices in the Netherlands, the US and China
Active in: approximately 150 countries
Share of exports in turnover (2022): 98%
www.loopearplugs.com
Sensolus
Ghent-based Sensolus is bringing the Internet of Things (IoT) to the manufacturing and waste processing industries. With its tracking technology – which includes microchips embedded in reusable transport carriers such as boxes, containers and pallets – the company helps businesses track and optimize their entire supply chain. Meanwhile, this "air tag of the industry" invests heavily in innovation: since its inception, over 60% of all its investments went into R&D.
Today, Sensolus derives 90% of its turnover from exports. More than 200 industrial customers – including Airbus, Atlas Copco, Suez and Volvo Cars – are working with the innovative and comprehensive solution. On the American market, the Ghent-based company is currently rolling out its proven success recipe of setting up local partnerships for service and sales.
Founded in: 2013
Location: Ghent – offices in Germany and the US
Active in: 30 countries
Share of exports in turnover (2022): 90%
www.sensolus.com
TechWolf
TechWolf helps companies map the skills of their employees through artificial intelligence (AI). Using the platform, HR departments can make data-driven decisions about hiring, training, succession planning, talent management and so on. The fast-growing Ghent-based business was launched in 2018 by 3 computer science students, who were added to the Forbes 30 Under 30 list in 2022.
After two successful funding rounds in 2020 and 2022, TechWolf found entry into 5 countries. The company's reference list includes Booking.com, Virgin Media O2 and GSK. With a new capital injection just around the corner, TechWolf will also set its sights on the US. Meanwhile, the company continues to enhance both its AI algorithm and services. The aim is to guarantee not only data quality but also data integrity while eliminating the inherent bias that many AIs struggle with.
Founded in: 2018
Location: Ghent
Active in: 5 countries
Share of exports in turnover (2022): 25%
https://techwolf.com
Competition schedule: final jury and awards show in September
The second and final jury round will take place in early September, chaired by Yin Oei, CEO of Living Tomorrow and Sonja Willems, chair of the FIT Board of Directors. The denouement will follow on 20 September in the iconic Skyhall of Brussels Airport. During an impressive awards ceremony, Flanders' Minister-President Jan Jambon and FIT CEO Joy Donné will announce the Exporter of the Year, Foreign Investor of the Year and Startup of the Year.
More info: www.flandersinternationalbusinessawards.be/nl
FIT: amplifying international success
FIT supports and guides Flanders-based export companies to achieve international success. Talented startups receive special attention. With their innovative products, services or technology, they often face a prodigious international future. From abroad, FIT also attracts potential investors who strengthen Flanders' economic ecosystem.
Destination tomorrow
Economic success requires the will to keep investing in innovation. It requires raising the bar and, to do so, daring to think and act beyond company walls. This means doing business internationally, but also connecting and collaborating locally with startups, research centers and venture capitalists. With 'Destination tomorrow', FIT unites all stakeholders in Flanders' unique ecosystem, so that the region remains in top economic shape.
www.flandersinternationalbusinessawards.be
Source: Meet the 9 nominees competing for the first-ever Flanders International Business Awards 2023. (2023, July 5). Flanders Investment & Trade. https://corporate.flandersinvestmentandtrade.com/en/news/meet-9-nominees-competing-first-ever-flanders-international-business-awards-2023