"Aurubis is a very stable company and that allows you, as an IT professional, to run projects from a to z and achieve things."
Olen | Friday, January 13, 2023
Laurens will be working for our IT department for 8 years next month, first as an external consultant and then as a permanent Aurubis Olen employee. Read below why this IT colleague feels so in his element within our IT team!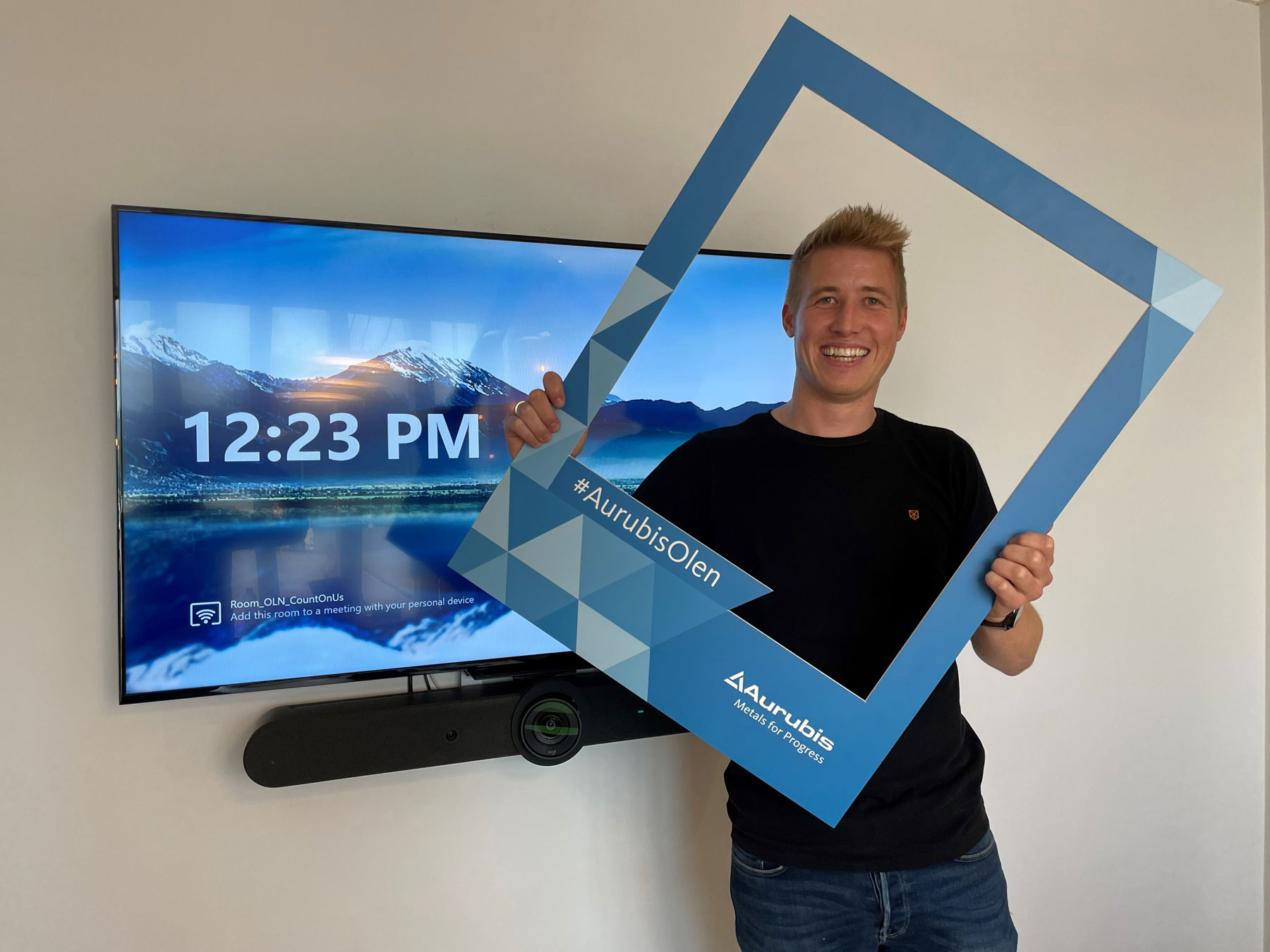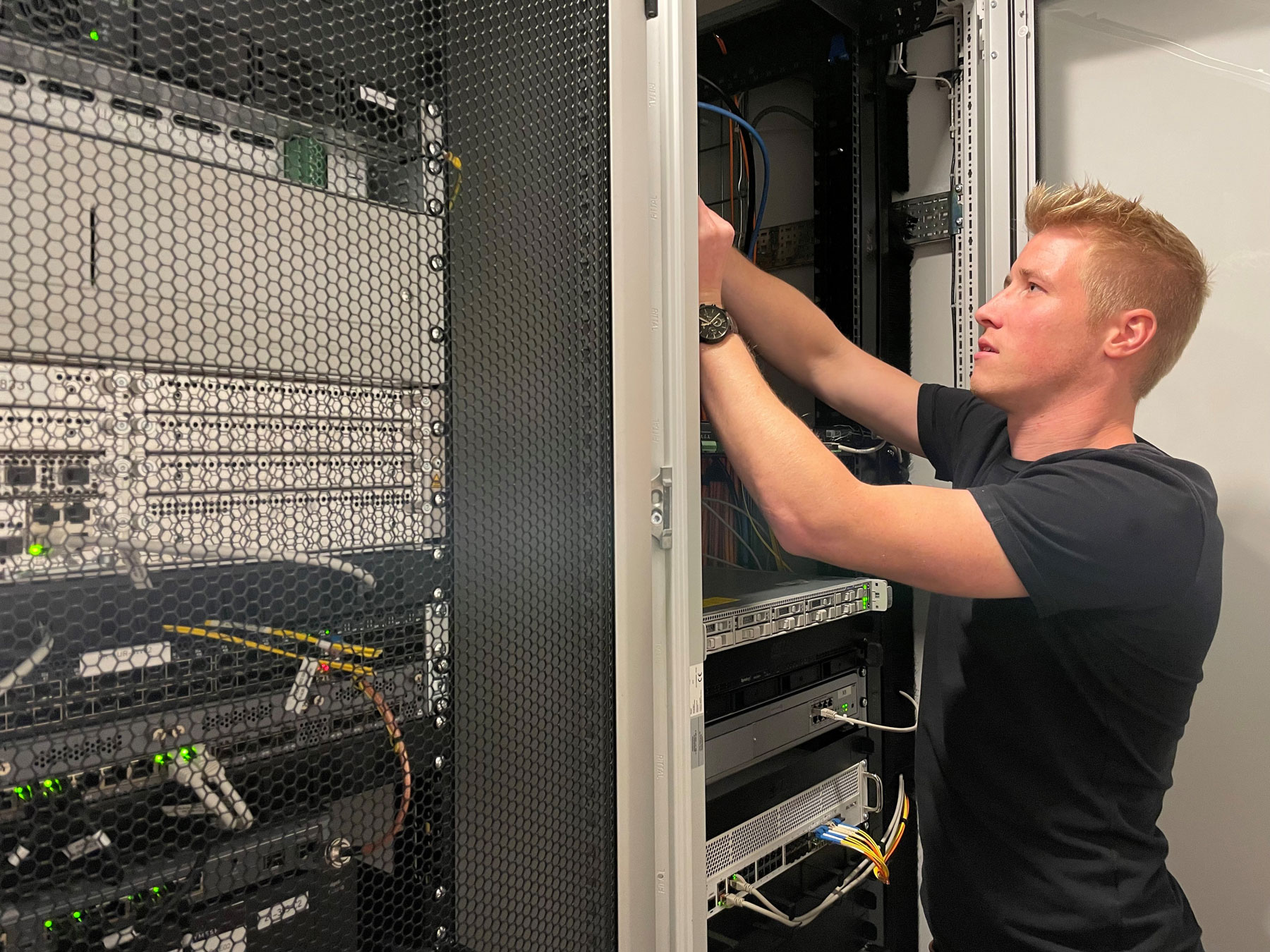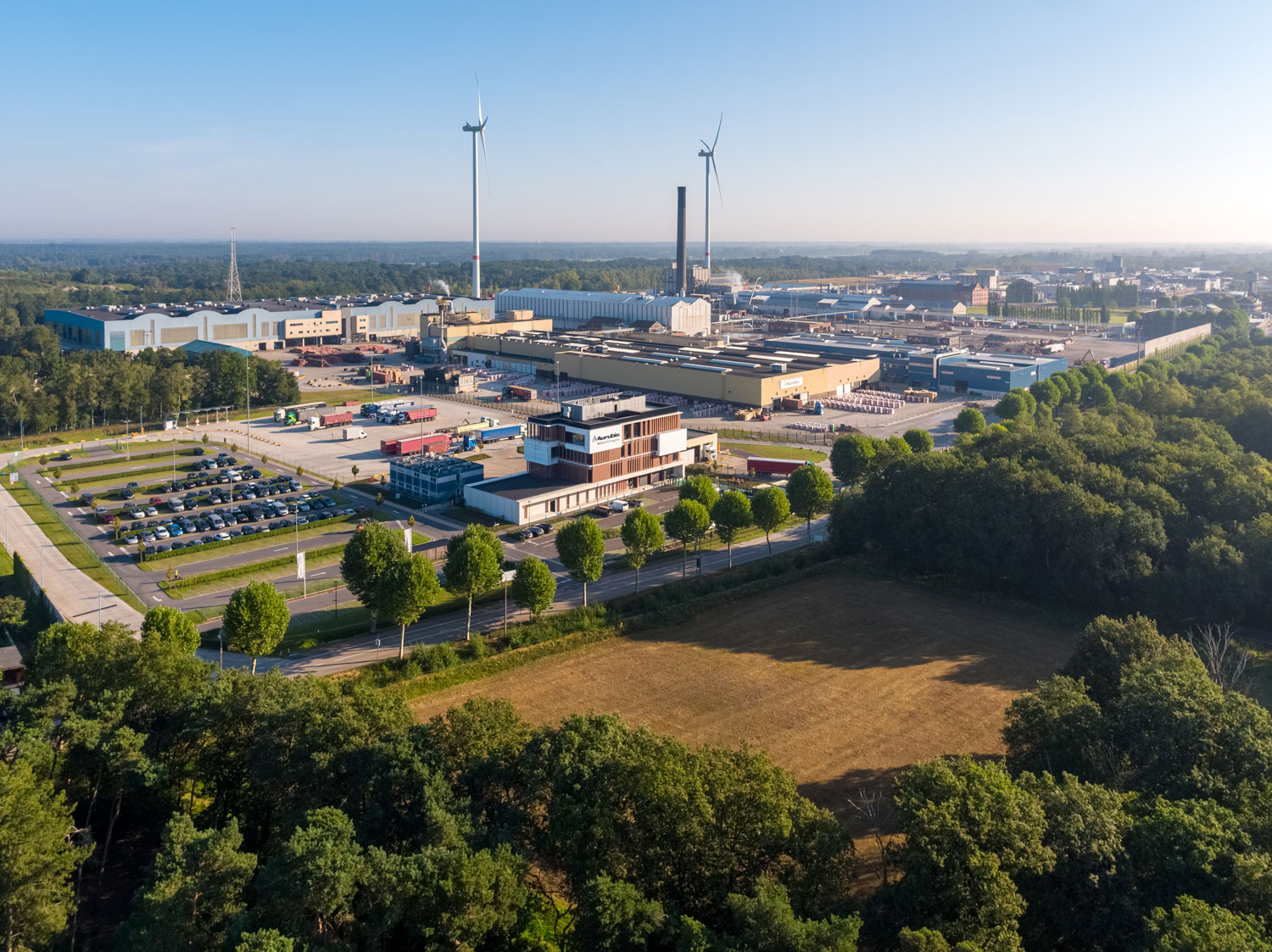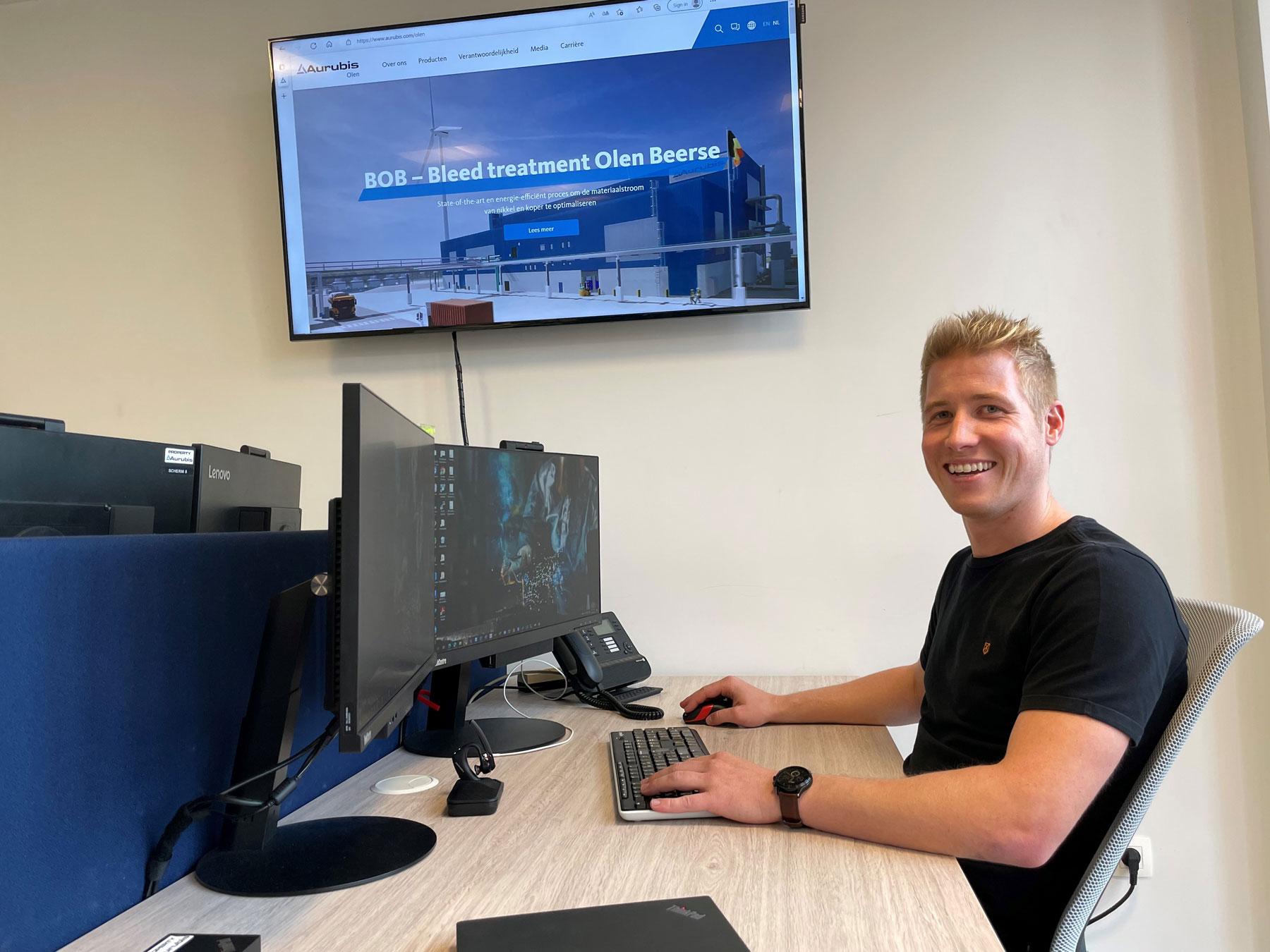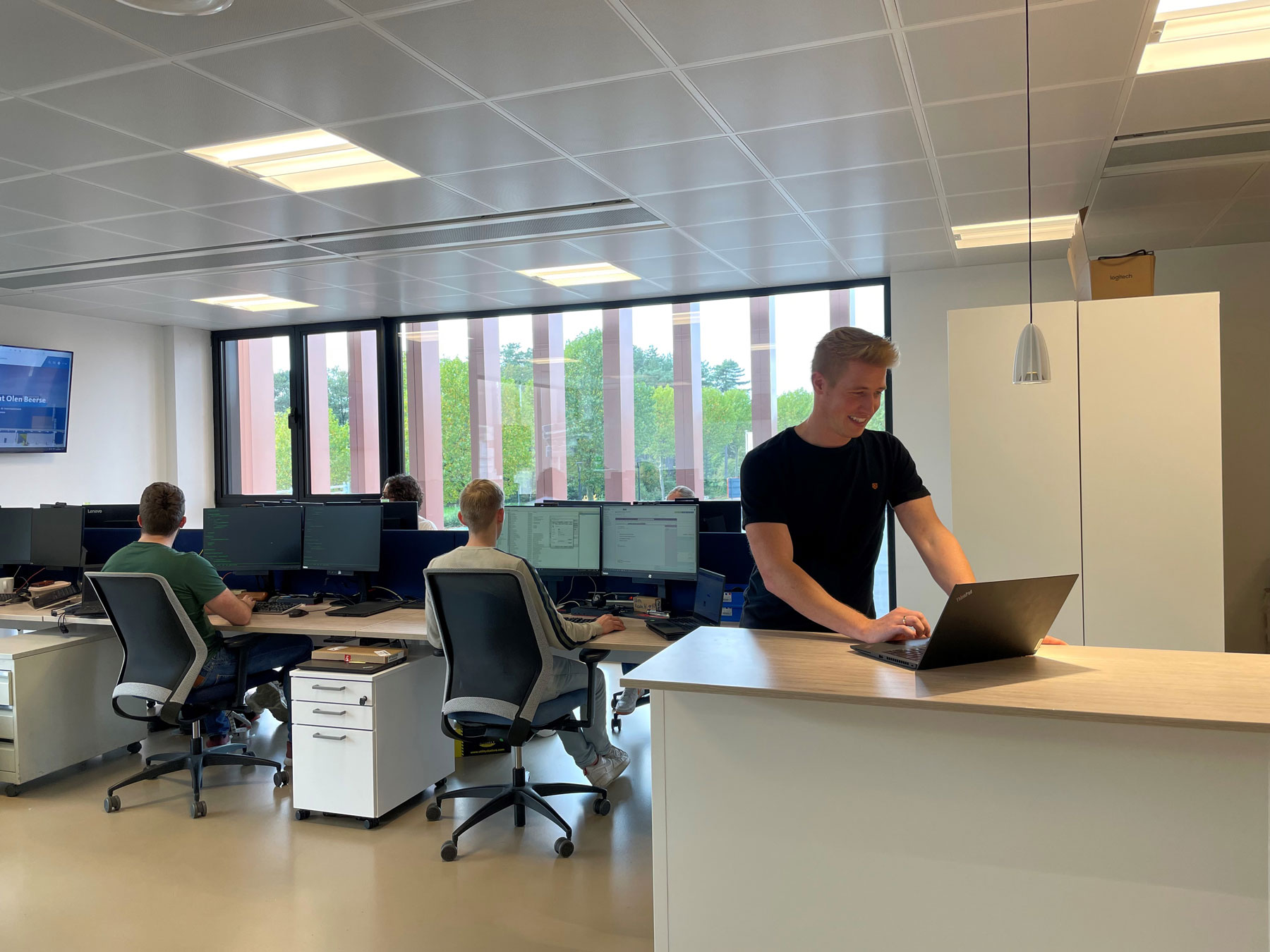 Laurens Verstraelen
29 years

Junior Manager IT Infrastructure

Works for Aurubis Olen since 2021
Tell us: how did your career start at Aurubis?

In February 2015, I started here as an external IT consultant. Before that, I was working in Maastricht, driving 230 kilometers every day. I mainly wanted to gain experience, but the distance became too much after a while. So I was very happy with an assignment closer to home with Aurubis.

After a few years, in 2021, I got the chance to transfer and get a permanent contract at Aurubis Olen itself: an opportunity I grabbed with both hands. I felt familiar here, had been given many opportunities as an external consultant to develop and grow myself, and I still saw many future opportunities.

Your job title is Junior Manager IT Infrastructure. What does your job entail?

In my position, I am in charge of everything that is computer- or system-related. I make sure that the connections, networks, servers and infrastructure work smoothly. In doing so, it is important that our infrastructure remains up-to-date and secure. As a result, we are often involved in projects where I take on project management. The projects are very diverse. For example, last year, we implemented a private 4G network: a feat of innovative technology. This was a major project for Aurubis Olen. It also involves e.g. access management and network management.
What gives you satisfaction in your job?

Before I started at Aurubis, I worked at the inside service for a month. You then work for many different clients and have little connection with them. I find it much more enjoyable to participate in the development of a complete story, a project. A job at Aurubis is not just an office where you go and do everything from behind your PC. That industrial and production-critical environment fascinates me enormously. Continuous improvement and being able to look ahead, that's what I do it for. I don't want someone to put a solution on my plate that I have to work out; I want to be able to propose things myself and work them out from A to Z. Sometimes it is hectic, but when we have completed a project with the team, the satisfaction is all the greater. You very clearly see what you are doing your job for as an IT professional at Aurubis.

What does IT look like within Aurubis Olen?

In recent years, a lot has changed and evolved within IT. In laying out the structure, we have taken many steps in the right direction. With our service, we can be a showcase for what IT can be and I am proud of that. When I look back at the covid period and the mandatory homework, I am genuinely proud of what our team accomplished in a truly short time. Systems were not ready and suddenly everyone had to be equipped at the same time. We are very enthusiastic and constantly do everything we can to provide optimal support.

How would you describe your colleagues?

We have a great, young and dynamic team. It will never be quiet with us (laughs). There is always movement: there are phone calls or mutual consultations, a colleague drops by our desk, ... never a dull moment! There are currently 5 infra colleagues, with about 500 colleagues who use a computer every day. Moreover, it is much more than just computers: it is also about logistics processes, tablets in the company, ...
Sustainability is essential within Aurubis. How does that translate at IT?

Sustainability means paying attention to people, the environment, continuous improvement, safety, ... and it is absolutely tangible within IT that these issues are essential to Aurubis. During our weekly team meeting, there is always at least one safety topic. And if we can change or improve something security-critical with IT, it is obvious to us that that has all the priority.

If you have an improvement idea for a particular topic or process, you are effectively given the space to work on it and bring it into the organization. We always opt for long-term solutions and infrastructure investments. Our lifecycle management provides structure and support and demonstrates our sustainable vision within IT. We collect defective devices and recycle them completely. Laptops that can last another round are donated to our regional partners.

There are still some seats available in the IT team. What profiles are you looking for?

True, we currently have two open positions: Support Engineer and System Engineer.

As a Support Engineer, you are the first point of contact for the 650 end users we support today. You are as it were the signboard of our department and therefore a customer-oriented approach is absolutely important. All software- and hardware-related issues enter our ticket tool and are assigned to an available support employee. This gives you the opportunity to work on many different aspects of IT. If you do not succeed in solving a problem or answering a question, you can always rely on more experienced colleagues around you.

As a System Engineer, the main focus is on cloud solutions and local data centers. You will determine the optimal location where systems and services run; that shift and associated migrations is the core task here. But also converting business questions to a system. So you are a partner of many departments in the company. Some departments already have ideas and sometimes a technical push is all they need. In addition, IT security remains an important topic, which creates many different challenges.

As an IT professional, what appeals to you most about your job at Aurubis?

I find it very valuable that I have been given so many opportunities to grow. If I have an idea, I am not inhibited. Aurubis is a very stable company. And the culture of the company is unseen: There are so many different profiles, but everywhere I go, I am helped, that's such a pleasure to experience. The international nature of the company and the cooperation with colleagues from Corporate IT in Hamburg also create an exciting dynamic. I can still see a lot of work on the shelf - due to covid, due to digitalization, due to increasing requirements in the area of cybersecurity ... A lot of work also means a lot of opportunities and that provides a healthy drive! And of course, I appreciate the flexible hours and that I can drive to work or home without worrying about traffic jams. Since becoming a father, I find it even more blissful to be home quickly after work and not be bothered by long drives.
Do you know or are you an IT professional looking for a new challenge in a stable, international environment? Then check out our vacancies and & apply online! We look forward to getting to know you.
Apply quickly and easily online.
We would be happy to receive you for tests and an introductory meeting. We look forward to seeing you soon!