0% smartphone = 100% attention
Olen | Monday, May 31, 2021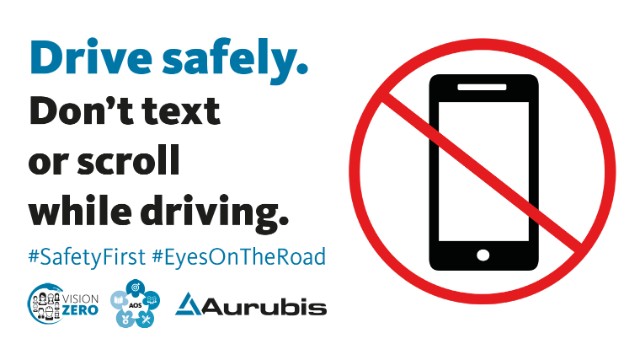 Safety is key within Aurubis! That is why we started an awareness campaign about mobile phone use at the end of May. We address all internal Aurubis employees, and approach truck drivers and external contractors or visitors who enter our company as well.
Quickly reading an e-mail or text on your smartphone while walking from one building to another? Briefly saying something through the walkie-talkie while driving a forklift? Rushing is rarely good, and an accident happens quickly… So: do not divide the attention!
Together we can ensure that Aurubis is and remains a safe workplace. Everyone's commitment is decisive!