Copper Cathodes "B Grade"
Chemical specs:

Cu

> 99,97 %

Sn

< 100 ppm

Pb

< 50 ppm

Ni

< 50 ppm

Ag

< 100 ppm

Bi

< 2 ppm

As

< 20 ppm

Sb

< 50 ppm

S

< 30 ppm
Applications or markets:
In today's society copper is widely used for transport, construction and energy applications due to its superior electrical and thermal conductivity properties. Copper is key in innovations on renewable energy supplies and efficiency, sustainable buildings and healthcare.
In its refined stage after electrolysis, copper cathodes are used as feed material for the production of wire rods, tubes, sheets & foils, copper based alloyed products and chemicals.
Standards:
Production sites are all certified in accordance with ISO 9001, ISO 14001 and ISO 50001.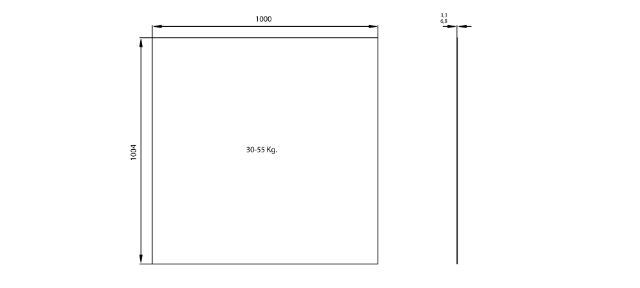 CONTACT
Our experienced Sales Team will be happy to assist you. Please contact us for technical support regarding processing your industrial metal waste flows and/or help with purchasing our products.