A selfless mentality coupled with a people-centered mindset drives Aurubis Buffalo's passion for bettering the community it serves. Explore how we are making a difference throughout the City of Good Neighbors.
The City of Buffalo
Our plant operates by the people and for the people. We proudly partner with local nonprofits to address the direct needs of our workers and the greater Buffalo community. Click below to see Aurubis's impact on the city of Buffalo.
United Way of Buffalo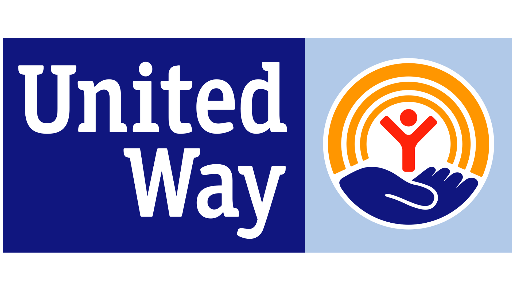 The United Way of Buffalo brings people, organizations, and resources together to improve the community by funding programs for education, income assistance, health and wellness initiatives, and more.
Employees of Aurubis Buffalo have the option of signing up to donate a set dollar amount of their earnings to The United Way.
Direct Impact: $20,200 to United Way of Buffalo and Erie County
Supporting Buffalo Amidst May 14 Tragedy
Buffalo 5/14 Survivors Fund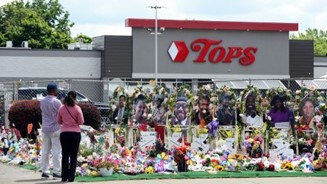 After a racially motivated hate crime at a local supermarket in Buffalo, NY took the lives of 10 beloved community members and injured three more, Aurubis Buffalo quickly reciprocated with love.
We reached out to all employees and aided them in their efforts of spreading kindness and compassion to colleagues mourning the lives lost on 5/14, some of whom knew one or more of the victims.
USW Local 593 collected donations at our main plant entrance to benefit the survivors of the mass shooting.
Direct Impact: $6,000 to Buffalo 5/14 Survivor Fund
Hospice Spring Bouquet Sale
Hospice Foundation's Spring Bouquet Sale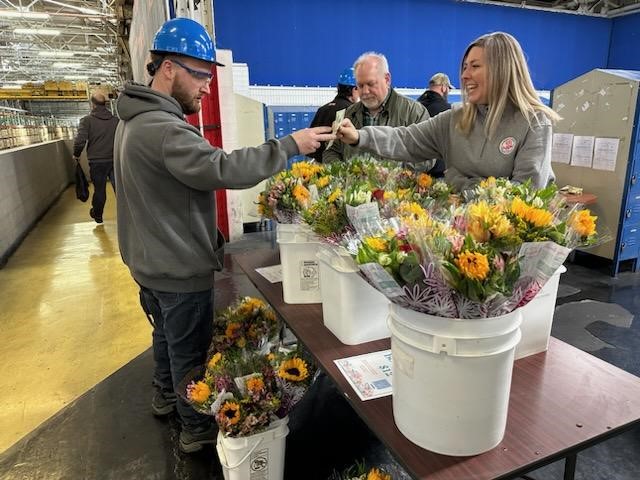 Spearheaded by our employees' enthusiasm toward helping the most afflicted members of society, we take pride in partnering with Hospice & Palliative Care Buffalo.
Every Spring, employees take part in our Hospice Spring Bouquet Sale. By buying flowers for their loved ones, they directly support the hospice care of other's loved ones.
The company matches the funds raised from the sale to make an even bigger impact.
Direct Impact: $2,400
Education
The children of today are the future of tomorrow. Learn how we live by this phrase by viewing the steps we take to further the education of the most protected members of society. Click below to see Aurubis Buffalo's impact on education.
James W. Bush Education Fund
James W. Bush Education Fund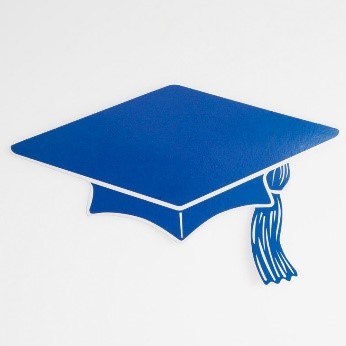 After losing a beloved member of the Aurubis Buffalo family in December 2022, company leadership started an education fund for his children. They made an opening donation of $2,000. Although no efforts will ever suitably fill the hole created by his departure, we hope to shine light upon James's memory and help his kids in becoming the men and women he wanted them to be.
Local 593/Sam Copper Memorial Fund Scholarship
Local 593/Sam Copper Memorial Fund Scholarship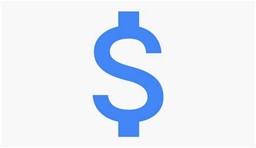 The United Steel Workers Union Local 593 represents employees at Aurubis Buffalo. With the aim of providing them with a healthy yet beneficial work-life balance, USW offers an educational scholarship program to its members. Aurubis has so far contributed $6,500 to the Local/593 Sam Cooper Memorial Fund Scholarship.
Direct Impact: $8,500 to support education through scholarships.
Citizen Nourishment
One of the most basic requirements of human life can also be one of the hardest to come by. By partnering with local nonprofits, we help to make sure no one's table is empty come mealtime.
Supporting FeedMore WNY Amidst May 14 Tragedy
Supporting FeedMore WNY Amidst May 14 Tragedy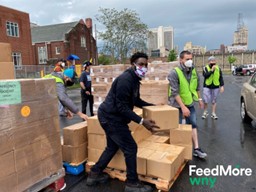 Frightened, shocked and angered by the events which plagued our community on May 14, 2022, Aurubis Buffalo donated $25,000 to FeedMore WNY to support their emergency response efforts.
Aided by our donated funds, the local nonprofit food pantry worked tirelessly to distribute grocery items to families who depended on the attacked supermarket as their only grocery store within walking distance.
Direct Impact: $25,000 to FeedMore WNY
Heart for the Homeless
Hearts for the Homeless Recycled Bottle Fund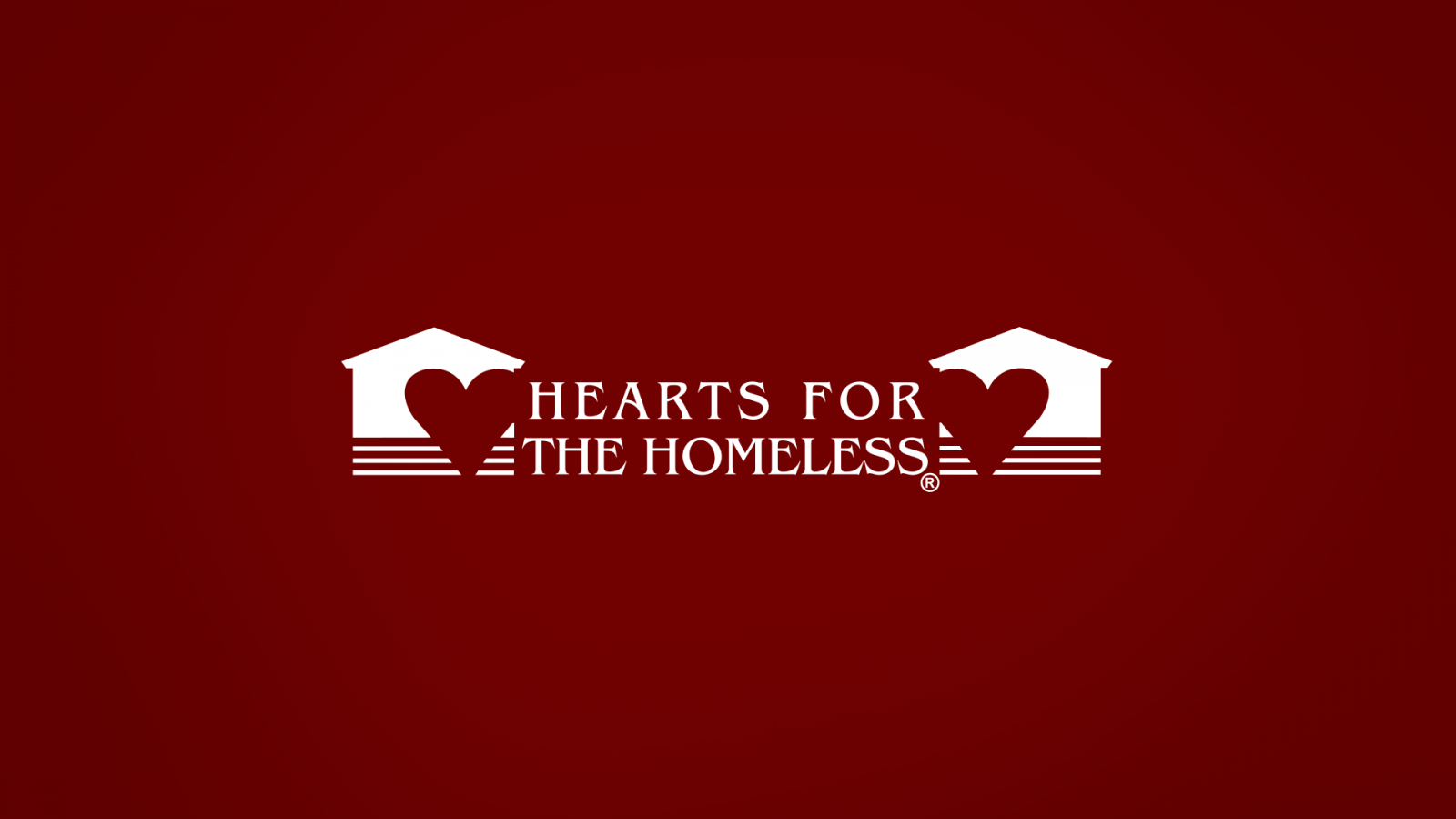 Each year, our bottle/can committee collects recycled bottles and cans around the plant and office for our annual donation to a local charity.
Our latest can drive raised a total of $3,075, all of which was donated to Hearts for the Homeless Food Pantry. These funds will directly help feed the chronically homeless, poor and those in need in the Buffalo community by offering nourishing food, clothing and hope for a better future.
Direct Impact: $3,075 to Heart for the Homeless Food Pantry