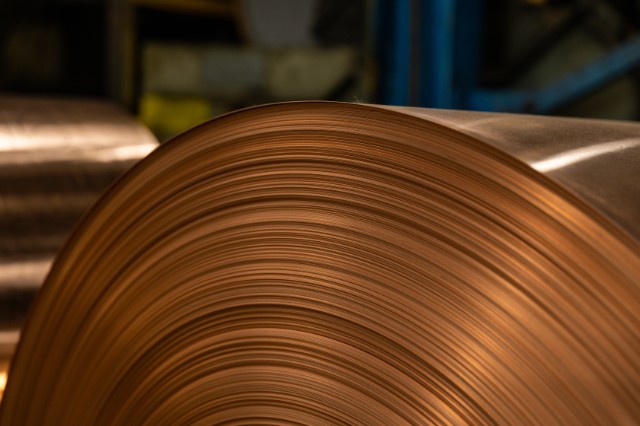 It's recyclable. It's durable. And it is beautiful.
Copper is the way of the Future.
Future-proofed Products & Services
For more than a century, Aurubis Buffalo, Inc. has continued to grow and innovate. Our copper, brass, and high-performance alloy products can be used in virtually any industrial application.
Whether you are looking for coils in standard dimensions, or require a customized solution, our team of experts will ensure a perfect fit for your production process.
What Sets Us Apart?
We know Copper. The Buffalo plant was founded as American Brass in 1906.

Since then, we have expanded our manufacturing facility to meet the demands of each generation, increasing our product offerings and production capabilities through strategic investments.

We have remained agile.

Over the years, we have seen trends come and go, technology advance, and the world evolve - but copper is here to stay.

We will keep it rolling.

As new markets unfold, Aurubis Buffalo will continue expanding our capabilities to meet the needs of our customers.
---
Connect with Sales

Buffalo Team
m.boyer@aurubis.com