Company profile
Recycling multi-metals for tomorrow.
We are a recycling company that valorises complex non-ferrous materials by returning metals back into the value chain. We care about the future and our planet. We combine our technology and know-how to minimize the impact of our activities on the environment, climate and people, in order to preserve our natural resources and to build a bright future for tomorrow.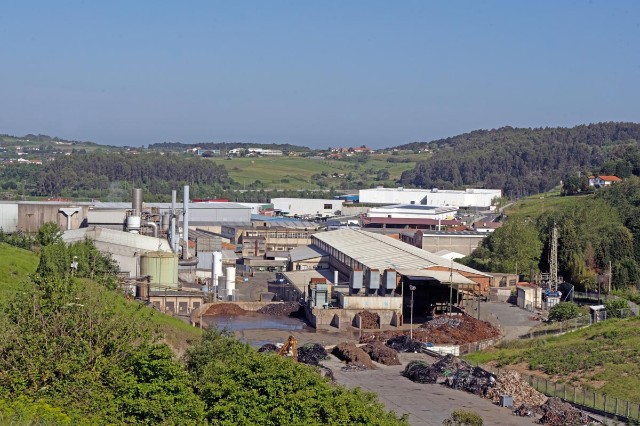 With about 90 employees Aurubis Berango focusses solely on complex and low grade recycling materials to produce black copper, solder and Elmix®. The company was founded as Elmet S.L.U. in 1991 and is currently an example and frontrunner in sustainability in the wider area of the Basque country.
The Aurubis Group
Aurubis Berango is part of the Aurubis Group, a leading global provider of non-ferrous metals and the largest copper recycler worldwide. Aurubis produces more than 1 million tons of copper cathodes annually, and a number of other metals as well, including precious metals, selenium, lead, nickel, tin, and zinc.
Um das video zu sehen den QR code scannen
Our management
Valentin Casado – Managing Director
Silvia Corulla – Sustainability Manager
Janire Urizar – Supply Chain Manager
Susana Matute – HR Manager
Alfonso Cardenal – Financial Manager
Aurubis Berango
Aurubis Berango, previously known as Elmet, was founded on November 1991 in Berango, Biscay. The production of black copper, its principal activity, started in October 1992. In 2000 the smelting capacity at Elmet was boosted from 4500 tons to 7500 tons per month allowing a production increase of black copper of more than 2000 tons per month.