"Thanks to the training opportunities within Aurubis Olen, I keep growing in my job and as a person. I appreciate that enormously."
Olen | Friday, February 10, 2023
Nathalie has been working for our Finance department since autumn 2018 and recently advanced to team lead. Discover here what fascinates her about her career at Aurubis Olen.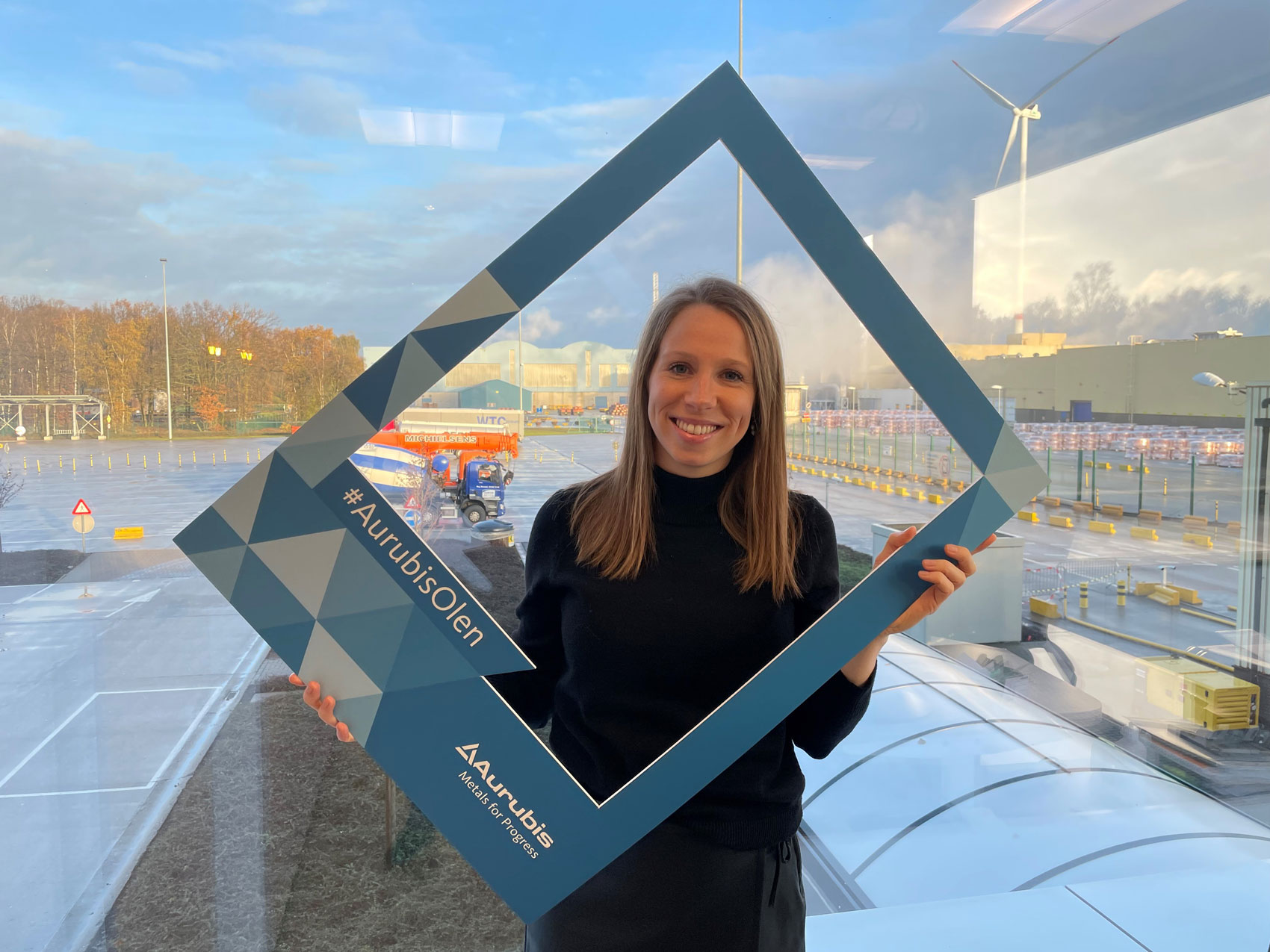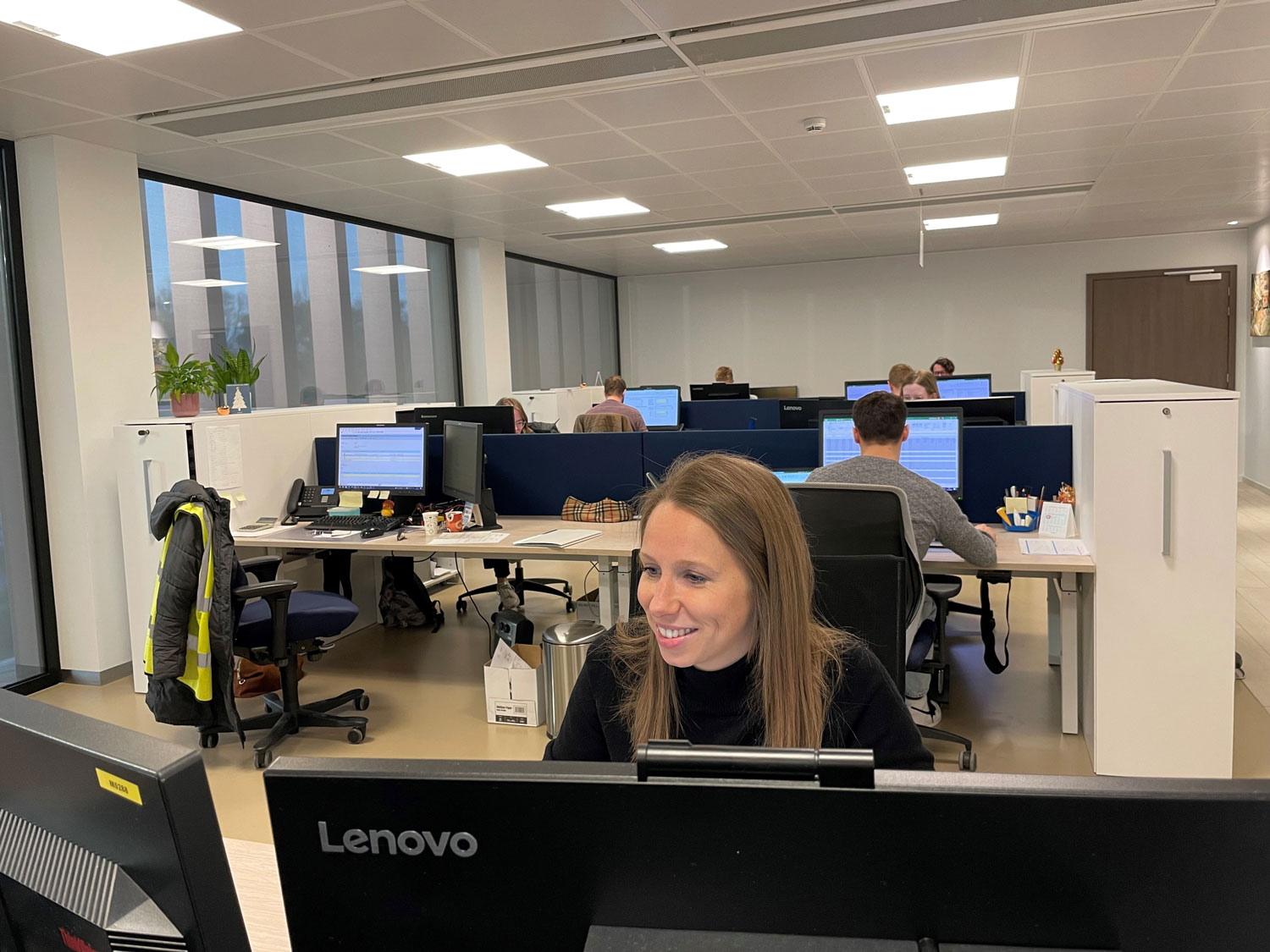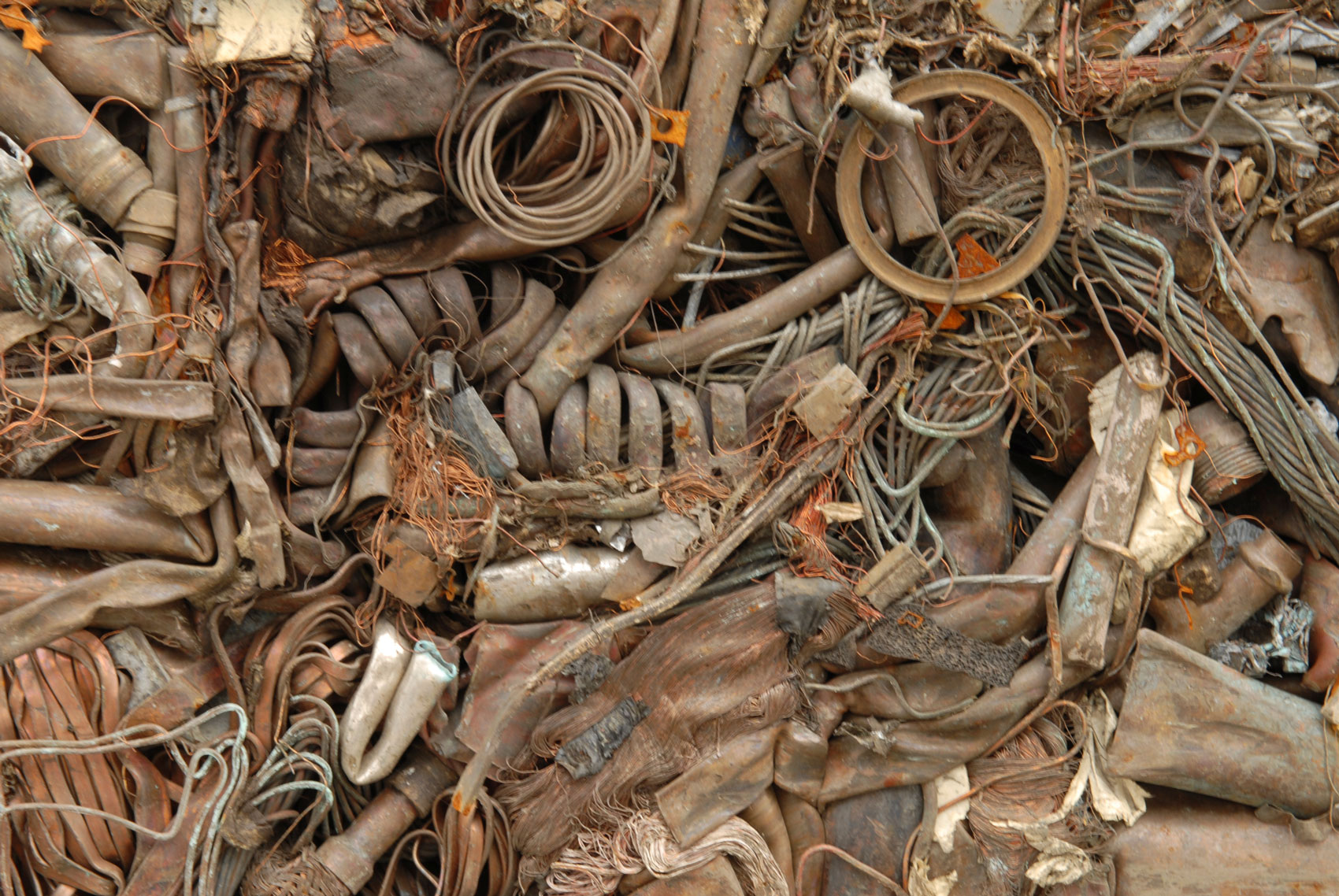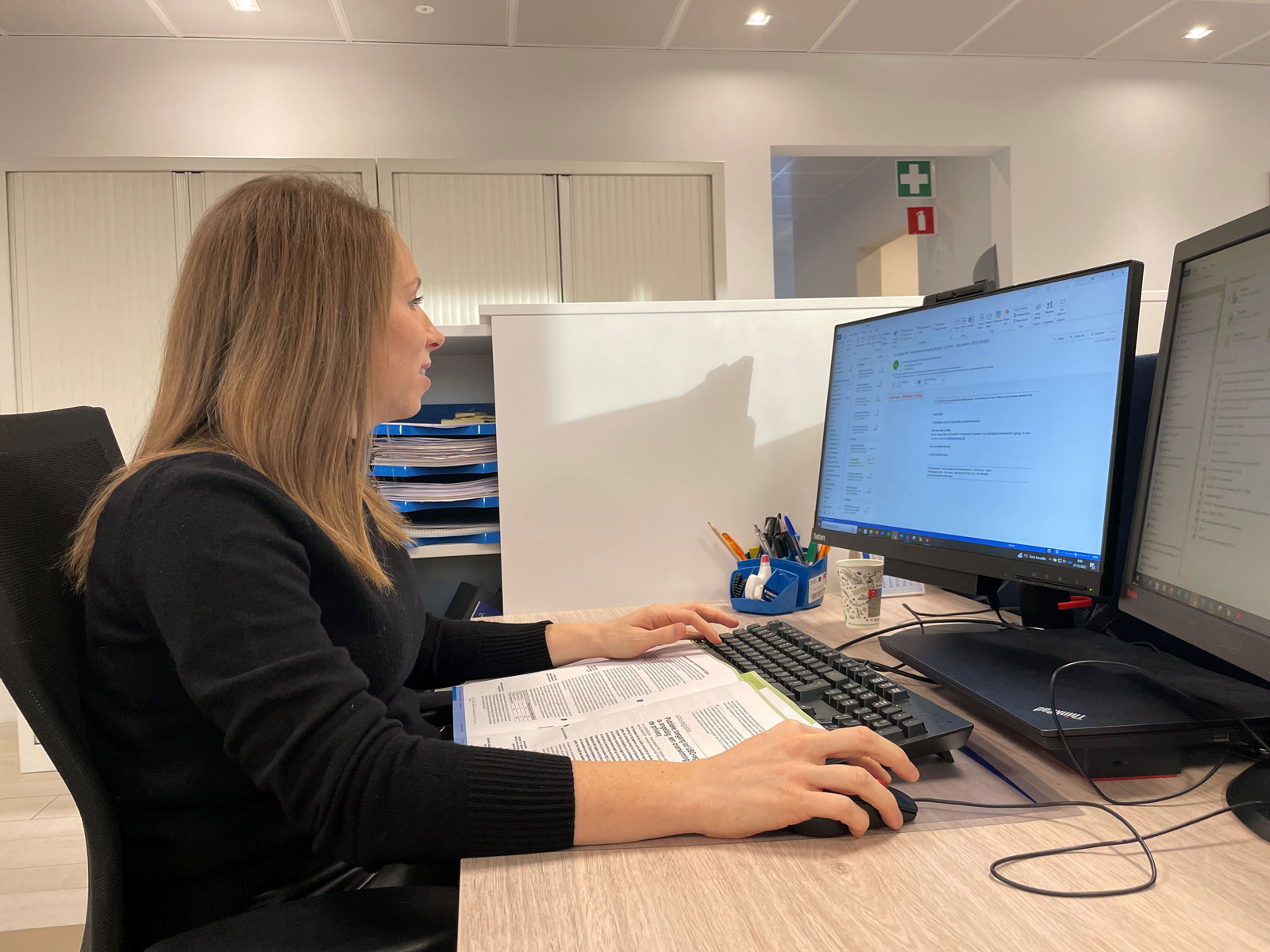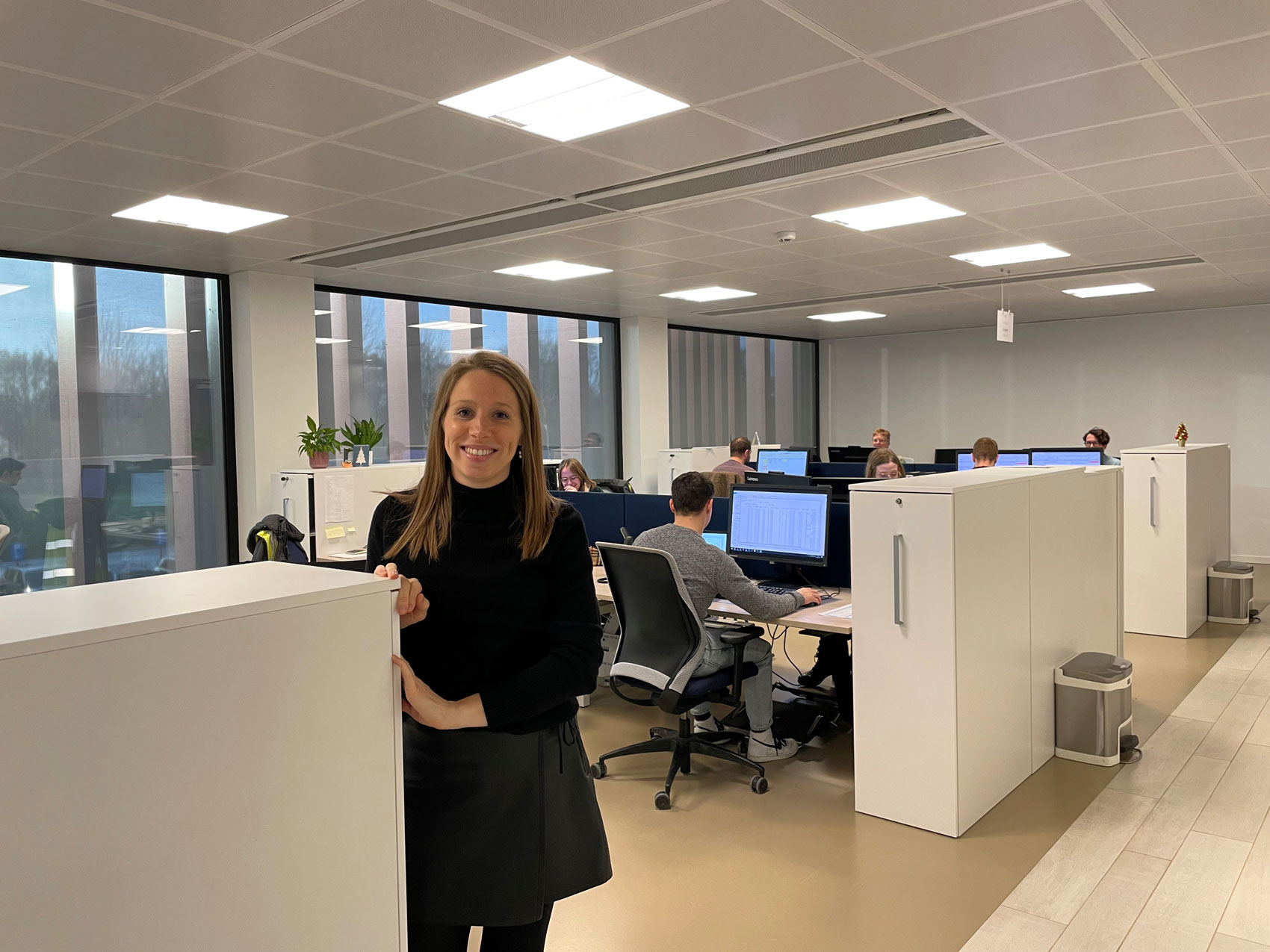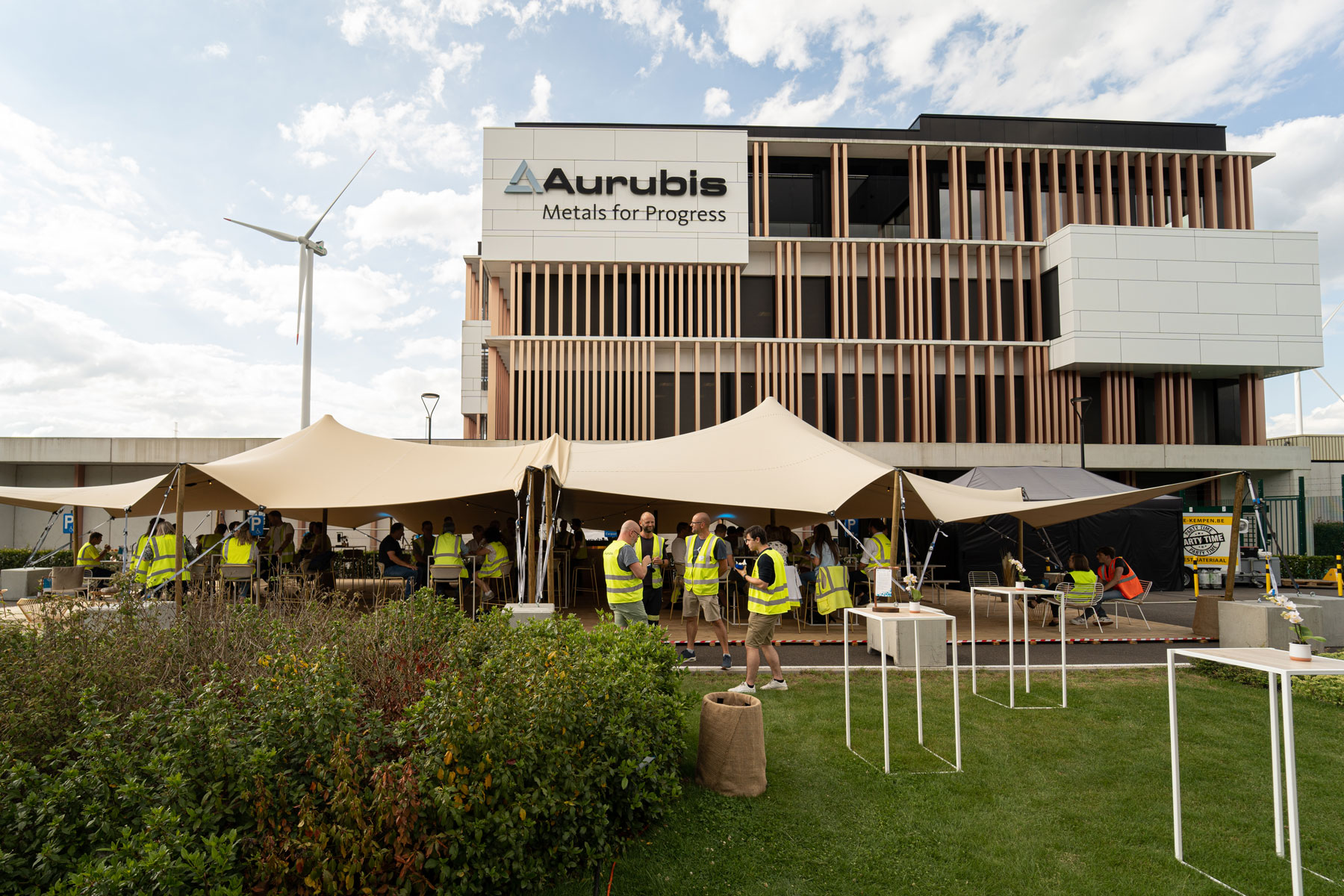 Nathalie Stappaerts
28 years

Team Lead General Accounting

Works for Aurubis Olen since 2018
Tell us about your start at Aurubis Olen.

I started here as an accountant in October 2018. I applied for another Finance vacancy shortly before and then I was among the last two candidates. I unfortunately didn't have the job. But apparently they already had me in mind for another job within Finance. So I was very happy when I suddenly got that phone call. It was a rollercoaster of emotions: first great disappointment and then great joy when suddenly a job offer arrived after all! Looking back, I am happy with how it went and with the growth trajectory I am on now.

Tell me more.

Since January, I have been Team Lead General Accounting. I am extremely happy to have been given this opportunity and I am grabbing it with both hands! It gives me satisfaction and it is a true confirmation that they are satisfied with me. During your evaluation interview, there is also a focus on your ambitions and what you would like to do in a few years' time. Of course, my new role as team lead is also exciting. I am looking forward to further developing myself and expanding my knowledge. And I am also very curious about our new colleague!

Why should someone apply for the accountant vacancy?

I personally value the independence and freedom in the job. Accounting is often thought of as boring work, but that is definitely not the case here. You have many contacts with other departments. And the longer you work here, the better you know "OK, these figures flow from that.". Accounting at a baker's e.g. would be very different, but here you are in a production environment, with a process and multiple different factors. Actually, everything that happens in the company and in production affects our work.
You work in Finance: to what extent are you busy with numbers from morning to evening?

That's not too bad (laughs). Digging out legislation and following it up is also part of my job, for instance. But of course, the figures have to be right. And being sloppy or careless wouldn't do any good here. At the end of the month there is always the closing and then the figures have to be correct. It is very cool to experience how we go for it as one team: we can count on each other both literally and figuratively!

Our team is a mix of ages and that is a great added value: some colleagues are very experienced and have experienced some things before. They can support younger colleagues with their expertise.

What appeals to you about working at Aurubis?

My very first job was at a financial institution and I soon found out that it was not for me. Going to Brussels or Antwerp every day, I also knew: that's not for me. Before I applied to Aurubis, I read up on the website: Aurubis is a company that is strongly committed to sustainability and recycling, which is in line with what I find important myself. But most importantly, I feel comfortable at work. That means a lot to me. Loving your job is easy to say, but it is really important.

My uncle and brother-in-law also work here and so I already knew Aurubis through them. I live in Tielen; a job in the region was then and still is a great added value. When it's not raining, I often come by bike. Then you have already had some relaxation and exercise ánd you get a nice bike allowance.

Aurubis Olen is of course a big company, with more than 650 colleagues. If an event is organised, it is great to meet colleagues you do not normally see. Last summer, for example, there was the pop-up Aurubis Summer Bar: a fun afternoon among colleagues, with food trucks and mocktails. I really enjoyed that!
Sustainability is an essential part of business operations within Aurubis. How do you experience that?

Our metals and our products are sustainable in themselves. If you see what they are used for, e.g. wind turbines or electric cars: those things are all needed for a greener future so that's really clever. I think it's cool that we can contribute to that. And even though we don't have a job in a production environment at Finance: we pay a lot of attention to safety. During a general safety training, all colleagues in Olen were given the opportunity to experience at first-hand what it is like to be in a telehandler: a real eye-opener! I feel that safety is absolutely crucial within Aurubis, even if you work in an office environment: everyone is involved in safety topics and the awareness around them.

There is also a lot of room for training and personal development. Recently, the whole team attended a training course on VAT. I don't work on that topic on a daily basis, but it keeps me up-to-date. Within our team, we also give each other frequent updates on what is changing within our domain. If I want to delve into a topic, I can discuss it with my manager. This is how I keep growing in my job and as a person, and I really appreciate that.

Where do you see yourself in five years?

2023 will be a very special year anyway: I have just started in a new position as team lead and I will become a mum for the second time in a few months. So that will both bring changes. For the next few years, I wish that I can continue to grow in the job I am doing now and that I continue to love doing it as much as I do now!
Do you know or are you an accountant looking for a new challenge? We look forward to getting to know you.
Apply quickly and easily online.
We would be happy to receive you for tests and an introductory meeting. We look forward to seeing you soon!