The manufacturing process starts with a mixture of copper alloys and raw materials (copper, zinc, nickel, and others).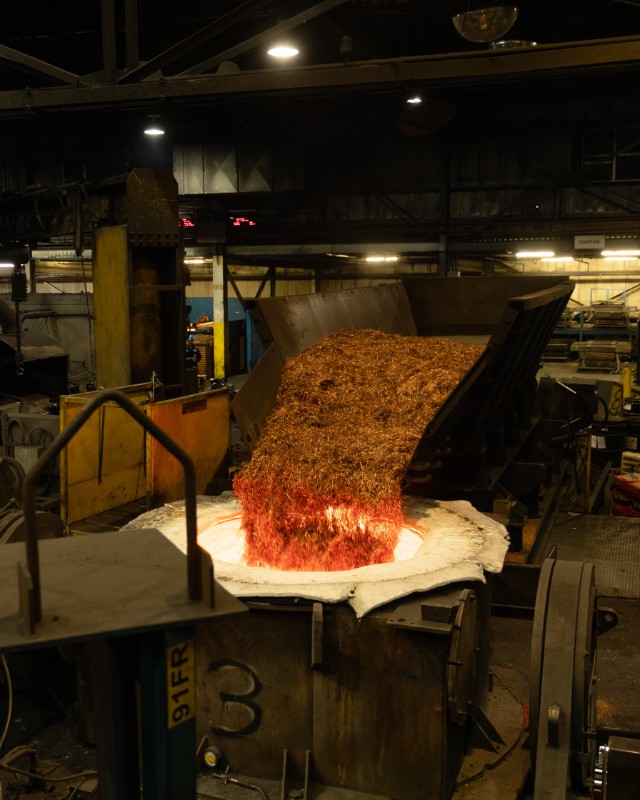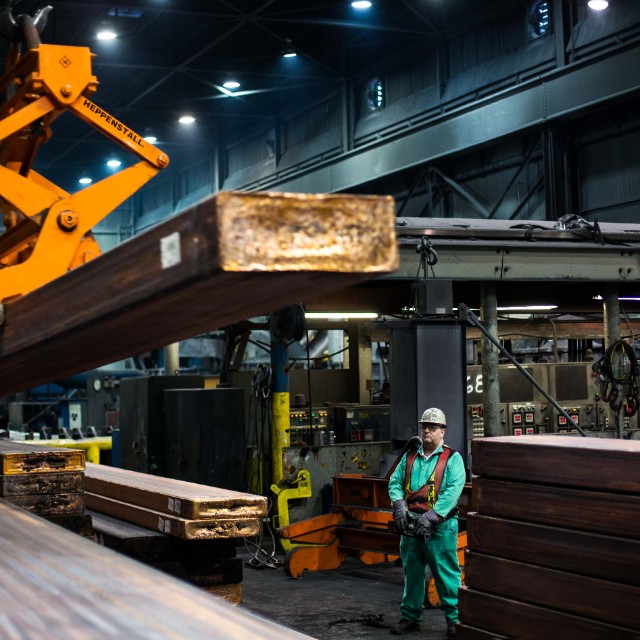 This metal is melted down in one of our casting furnaces and turned into large rectangular bars called "cakes."
After transportation by on-site rail, cakes are reheated and hot rolled into a coil form called "hot band."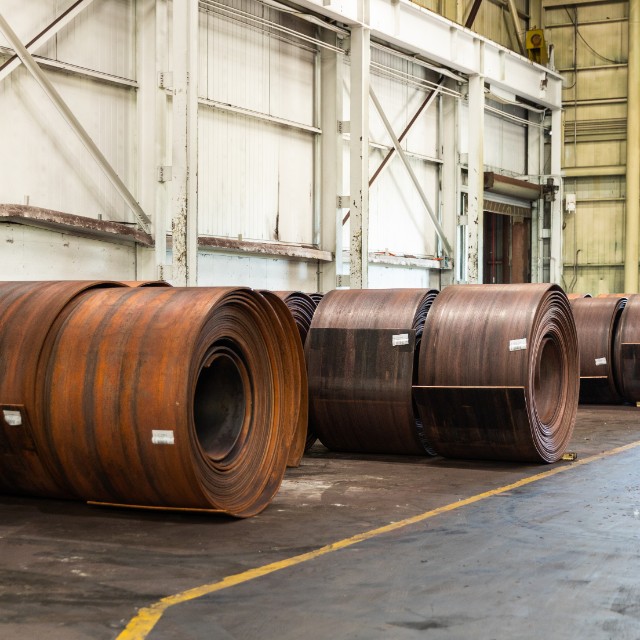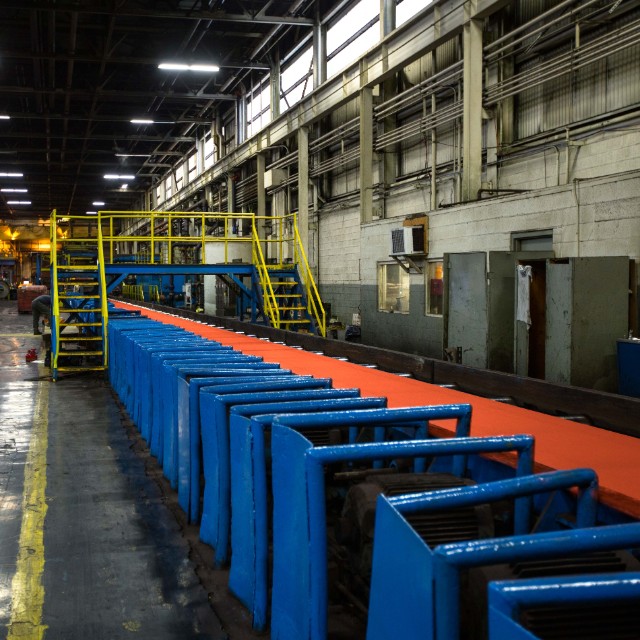 After hot rolling, the surface edges are milled to remove surface impurities and oxidation.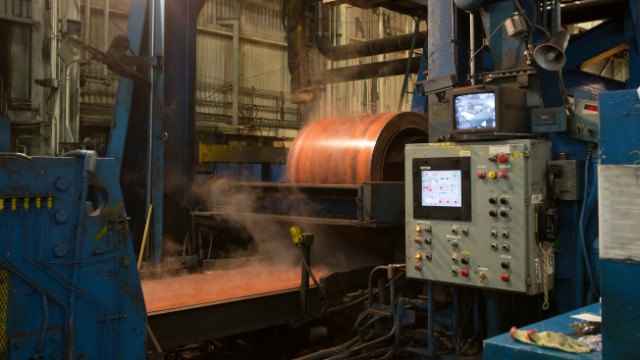 This is followed by breakdown rolling.

Thickness is dependent upon customer specifications.
The thinner coil then follows a series of rolling and annealing steps. Hitting the customer's properties requires a very specific practice to be followed.
Once final dimensions and properties are met, coils are sent to slitters to be cut to the customer specified width.
Coils are processed in our tension leveler or stretch bend leveler to create a flat surface.

In some cases, surface inspection may occur here.
A portion of the coils move on to our connector strip operations for tin coating or plating, then to traverse winding if required.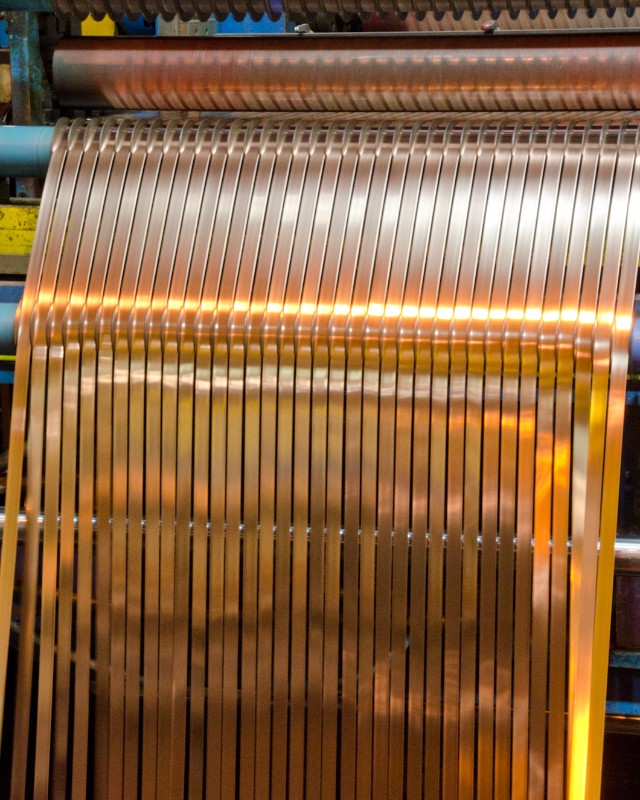 At this point, materials are ready to be packaged for customer delivery!